GLEN SCOTIA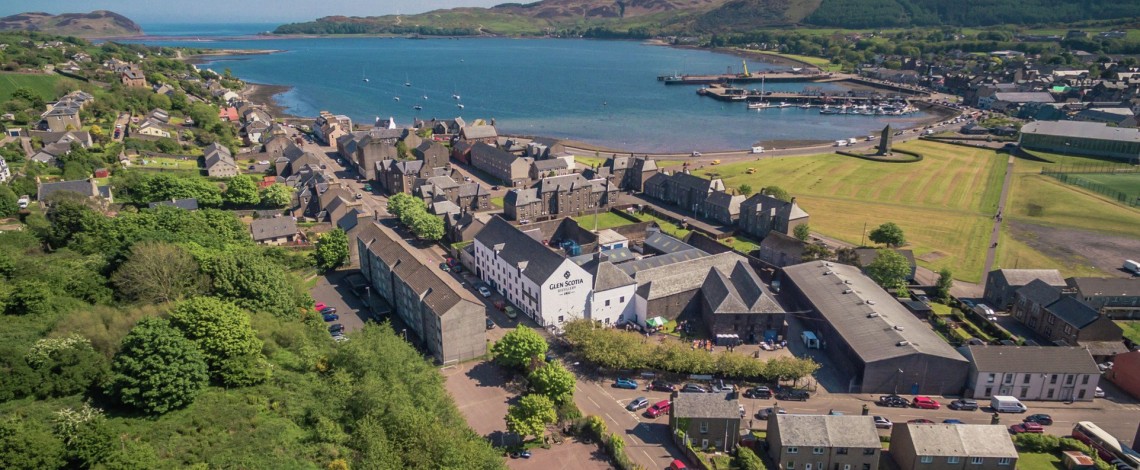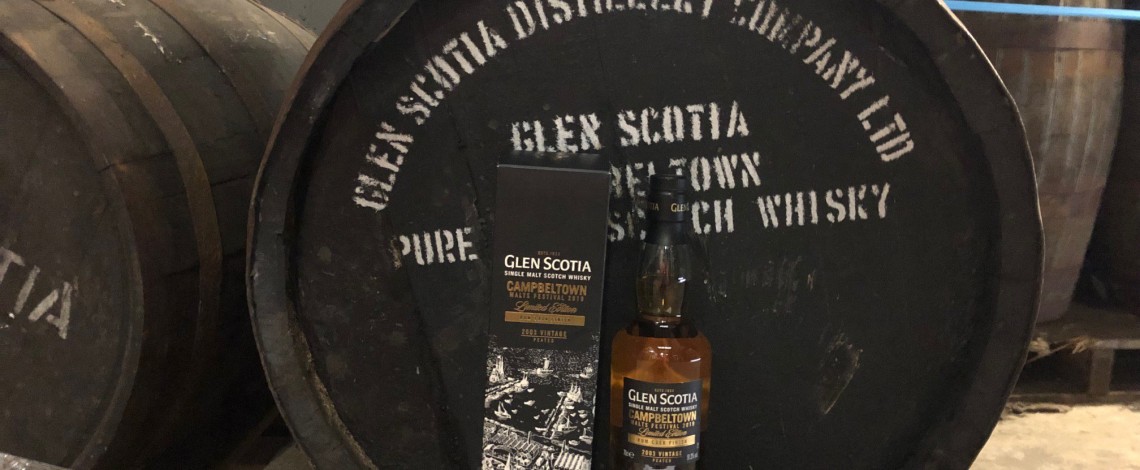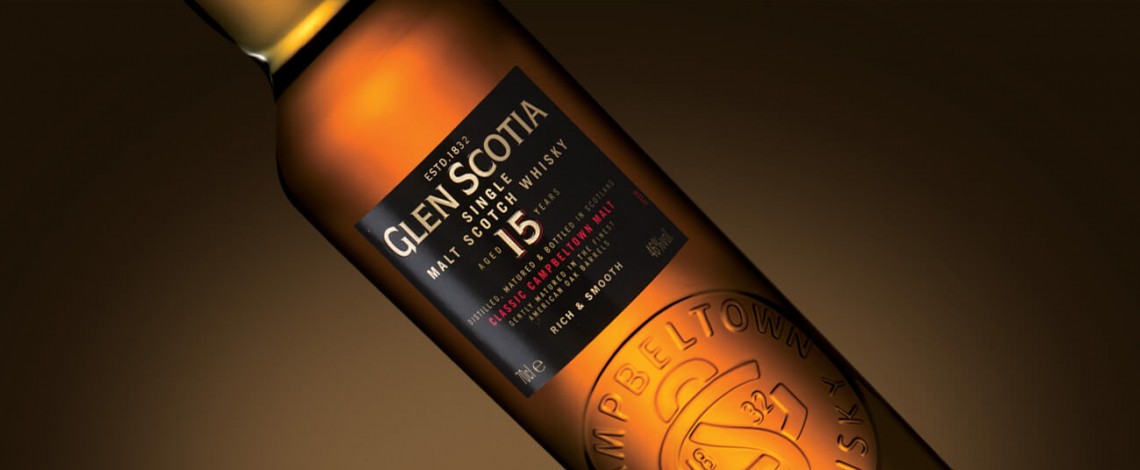 | Distillery Opened | Capacity | Malting Floor | Washback Type | Number of Washbacks | Number of Wash Stills | Number of Spirit Stills |
| --- | --- | --- | --- | --- | --- | --- |
| 1832 | 800.000 litres | \ | Stainless steel | 9 | 1 | 1 |
The Glen Scotia distillery is located on the Scottish peninsula of Campbeltown, which was once a place where many distilleries were located (in its heyday there were more than 30), Today Campbeltown is Scotland's smallest whiskey-producing region, consisting of just three distilleries, including the Glen Scotia distillery, founded by the Stewart and Galbraith family in 1832.

The history of the Glen Scotia distillery was very hard, in fact the distillery from the end of the 1800s until the 1990s changed ownership and was closed several times.
The turning point came when in 1999 the Glen Scotia distillery was taken over by the Loch Lomond Distillers and put back into operation.

With the arrival of the Loch Lomond Distillers, the Glen Scotia distillery began to change, thanks to a renovation, the modernization of equipment and the opening of a visitor center.

The Glen Scotia distillery has suffered in its history from numerous changes of ownership and poor maintenance. This started to change with Loch Lomond Distillers and with the new management in 2014, and it seems that the Glen Scotia distillery will have a bright future.
A substantial financial investment and an exciting new range of malts has put the distillery back on the map.
1832 The families of Stewart and Galbraith start Scotia Distillery.
1895 The distillery is sold to Duncan McCallum.
1919 Sold to West Highland Malt Distillers.
1924 West Highland Malt Distillers goes bankrupt and Duncan MacCallum buys the Glen Scotia distillery.
1930 Duncan MacCallum commits suicide and the Bloch brothers take over.
1954 Hiram Walker takes over.
1955 A. Gillies & Co. becomes new owner.
1970 A. Gillies & Co. becomes part of Amalgated Distillers Products.
1984 The Glen Scotia distillery closes.
1989 Amalgated Distillers Products is taken over by Gibson international and production restarts.
1994 Glen Catrine Bonded Warehouse Ltd takes over and the distillery is mothballed.
1999 The distillery re-starts under Loch Lomond Distillery supervision using labour from Springbank.
2000 Loch Lomond Distillers runs operations with its own staff from May onwards.
2014 A 10 year old and one without age statement are released - both heavily peated.
2015 A new range is released; Double cask, 15 year old and Victoriana.
The Glen Scotia distillery for some years, had a very short middle cut (possibly the shortest in the industry), starting to collect the spirit at 71% and stopping at 68%. This now changes and they come off spirit at 63%.
Glen Scotia distillery has been thoroughly upgraded and renovated during the last couple of years which includes a visitor centre which incorporates a tasting area and a shop.

The Glen Scotia distillery core range consists of:

Glen Scotia Double Cask

Glen Scotia 15 year old
Glen Scotia Victoriana
Image source: Glen Scotia Official Website
& Twitter