GLEN SCOTIA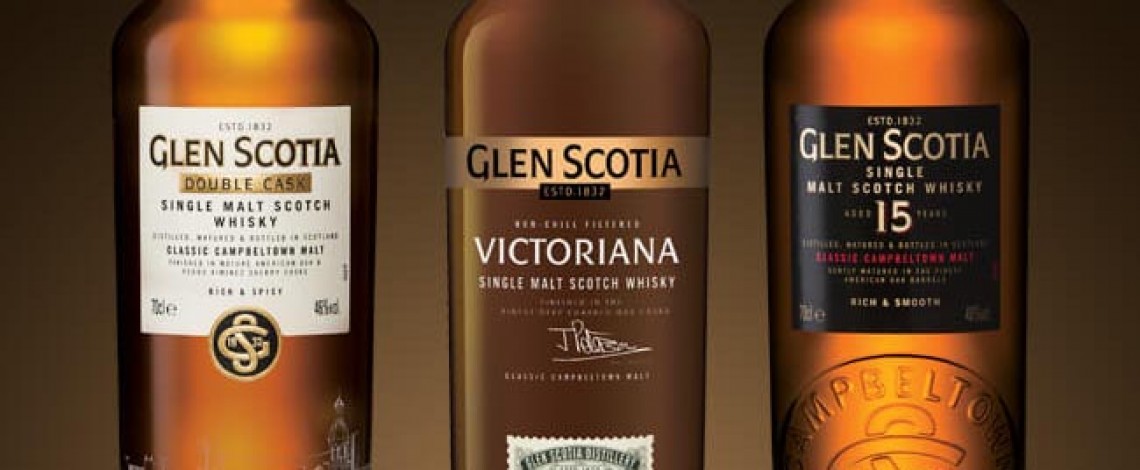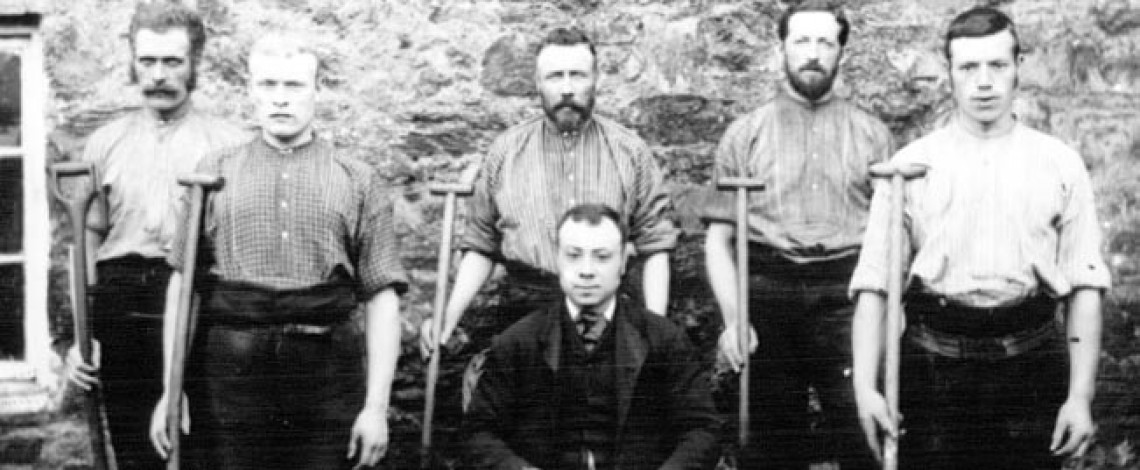 | Distillery Opened | Capacity | Malting Floor | Washback Type | Number of Washbacks | Number of Wash Stills | Number of Spirit Stills |
| --- | --- | --- | --- | --- | --- | --- |
| 1832 | 8 hundred litres | / | Stainless Steel | 9 | 1 | 1 |
Glen Scotia distillery
was founded
in 1832 by Stewart and Galbraith families
and during the
Victorian Age,
the city of
Glen Scotia distillery
has 28 distilleries and was proclaimed
"The Whisky Capital of the World"
The Glen Scotia distillery is built near the ancient Parliament square in Campbeltown and for the production of whisky it uses the water which comes from Crosshill Loch and a local well.
One of the ancient owner of Glen Scotia distillery, Duncan McCallum, after has been in bankrupt cause of illegal business, he suicided in Campbeltown Loch and now his ghost infestes the Glen Scotia distillery.

Glen Scotia distillery uses the malt which comes from the South-West of Scotland and the Glen Scotia distillery uses American Oak casks for the production of whisky.
In fact in the Glen Scotia whisky, the Campbeltown carachter doesn't arrive immedialty, but it is also fruity and gingery.
Glen Scotia distillery has created a visitor center and the distillery offers several tours in order to the visitors could find the right one for them.

1832  The families of Stewart and Galbraith founded the Glen Scotia distillery.
1895  The Glen Scotia distillery was sold to Duncan McCallum.
1924  West Highland Malt Distillers goes bankrupt and Duncan McCallum bought back the Glen Scotia distillery.
1928  The Glen Scotia distillery closed.
1930  Duncan McCallum committed suicide and the Bloch brothers took over.
1933  Production restarted.
1955  A. Gillies & Co became the new owner.
1979  Reconstruction took place.
1984  The Glen Scotia distillery closed.
1989  Amalgated Distillers Products is taken over by Gibson International and production restarted.
1999  The distillery re-starts under Loch Lomond Distillery supervision using labour from Springbank.
2005  A 12 year old was released.
2012  A new range (10,12,16,18,21 year old) was launched.
2104  A 10 year old and one without age statement were released.
2015  Double Cask, 15 year old and Victoriana were released.
The Glen Scotia distillery is equipped with a traditional 2.8 ton cast iron mash tun, nine washbacks made of stainless steel and one pair of stills.
The stills have a different shape respect to Speyside stills, in fact they have a onion-shape and ample short necks.

In Glen Scotia distillery there is a process known as  'small batch process', which comport the passage of malted barley in the mash tun with the addition of two consecutive water. After it passed in the wash still,where they add the yeast, and at the end it is distilled twice.

Since 2015 the range of Glen Scotia distillery consist of:
Dobule cask
15 yo
Victoriana

Image source: official Glen Scotia website