KILCHOMAN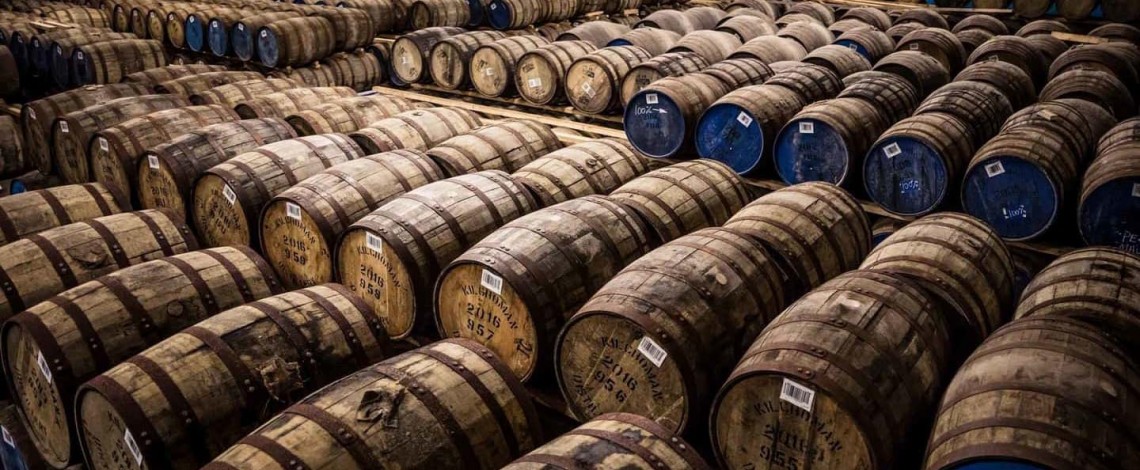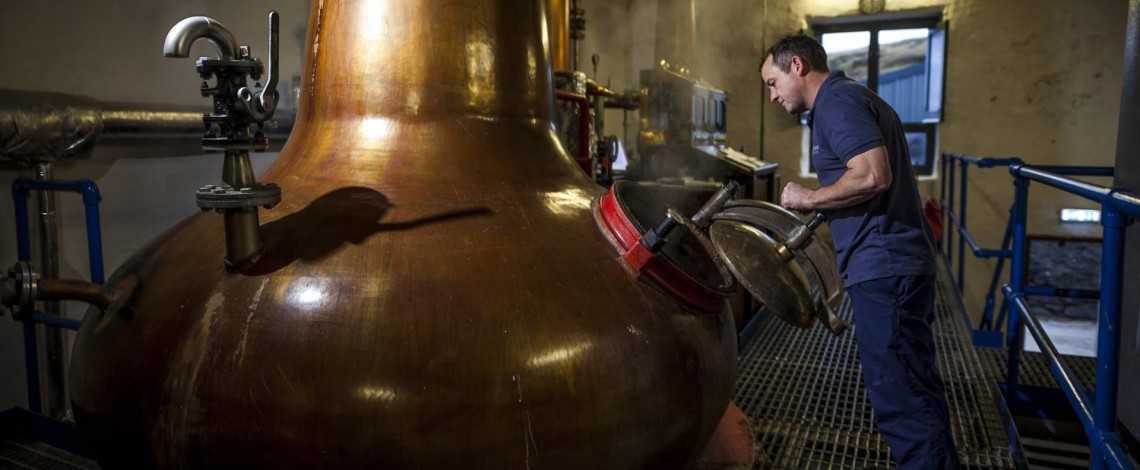 | Distillery Opened | Capacity | Malting Floor | Washback Type | Number of Washbacks | Number of Wash Stills | Number of Spirit Stills |
| --- | --- | --- | --- | --- | --- | --- |
| 2005 | 2 houndred litres | Yes | Stainless Steel | 6 | 1 | 1 |
Kilchoman distillery was founded in 2005 by Anthony Wills,who wanted to revive the art of farm distillation, that has diffused  at the end of 1800s.
The Kilchoman distillery  is located in Islay and for his whisky it uses the water which comes from the Allt Gleann Osamail burn.

The Kilchoman distillery is one of the two distilleries in Islay which has a property independence.
This condition allows Kilchoman distillery to make in a good way the production of a quality single malt,  following the traditions of Farm Distilling.
The Kilchoman distillery has its own floor malting with a quarter of the barley requirements coming from fields that surround the Kilchoman distillery, in fact is one of Scotland's handful of distilleries which uses his malts and don't buy them.
The Kilchoman distillery hasn't own warehouses because they are in construction, so the casks mature in other Islay distillery's warehouses.
Generally the Kilchoman distillery uses  bourbon barrels and sherry butts casks but also they uses special casks like Sauternes, Red Wine, Rum, Port, Madeira and Cognac.

2002  Plans are formed for a new distillery at Rockside farm on western Islay.
2005  Kilchoman distillery started the production.

2006  A fire breaks out in the klin causing a few weeks production stop in Kilchoman distillery but malting has to cease for the rest of the year.
2009  The first single malt a 3 year old was released and was followed by a second release.
2010  Three new releases and an introduction to the Us market.

2011  Kilchoman 100% Islay was released as well as a 4 and 5 year old.
2012  Machair Bay was released together with Kilchoman Sherry Cask Release and the second edition of 100% Islay.
2013  Loch Gorm and Vintage 2007 were released.
2014  A 3 year old port cask matured and Coull Point were released.
2015  A Madeira cask maturation was released and the Kilchoman distillery celebrates his 10th anniversary.
2016  Sanaig and Sauterns cask maturation were released.

The Kilchoman distillery is equipped with stainless steel semi-lauter mash tun, six stainless steel washbacks and one pair of stills.
The wash still has a pear-shape, so it is a traditional Speyside still, and has a wide lid.  Instead the spirit still has a spherical lid and a tall, narrow conical neck which is tighter  than wash still.

The Kilchoman distillery's range consist of
Machir Bay
Sanaig
Loch Gorm
100% Islay
Madeira cask
Sauternes cask
Original Cask Strength
2007 Vintage
Coull Point

Image source: official Kilchoman website