KILCHOMAN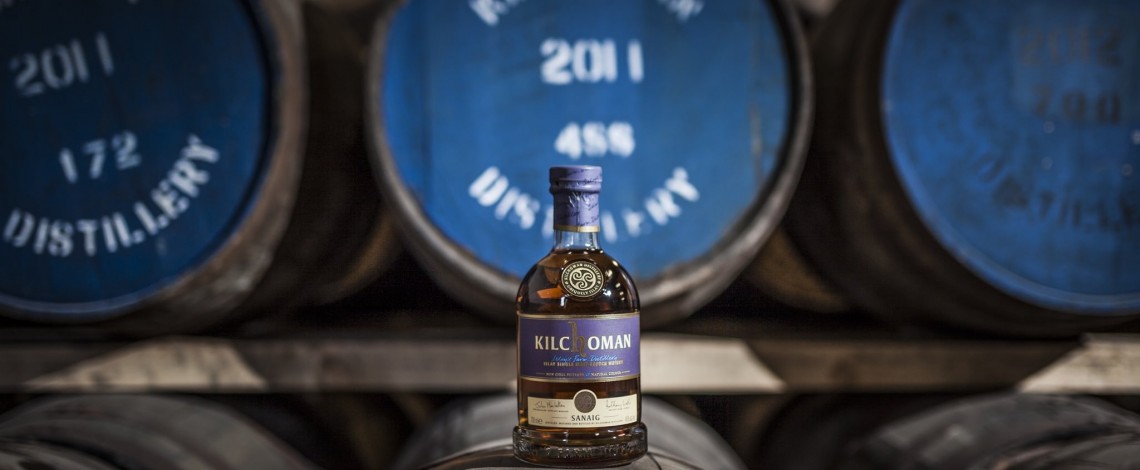 | Distillery Opened | Capacity | Malting Floor | Washback Type | Number of Washbacks | Number of Wash Stills | Number of Spirit Stills |
| --- | --- | --- | --- | --- | --- | --- |
| 2002 | 200.000 litres | Yes | Stainless steel | 6 | 1 | 1 |
The Kilchoman distillery is located on the western side of the island of Islay, not far from Lake Gorm.
The Kilchoman distillery was founded in 2005, after more than 124 years that new distilleries were not opened on the island of Islay.
In the same year that the Kilchoman distillery was founded, the first spirit was installed, and production began in June. A year after, a fire breaks out in the Kilchoman distillery, causing a few weeks production stop, but malting has to cease for the rest of the year.
this did not stop the Kilchoman distillery, in fact in 2007 the distillery installed two more washbacks continuing its production.

Although the distillery is recent, it was immediately acclaimed by critics, not only for the high quality of its whisky, but also for its way of producing whisky following a traditional approach, Kilchoman is one of Scotland's handful of distilleries still practicing traditional floor malting, a process which almost all distilleries outsourced with the onset of commercial distilling.
A good part of the barley arrives from the fields near the distillery, and is made to become malt inside the distillery, this allows the Kilchoman distillery to do 30% of the malting themselves.
2002 Plans are formed for a new distillery at Rockside Farm on western Islay.
2005 Production starts in June.
2006 A fire breaks out in the Kilchoman causing a few weeks production stop but malting has to cease for the rest of the year.
2007 The Kilchoman distillery is expanded with two new washbacks.
2009 The first single malt, a 3 year old, is released on 9th September followed by a second release.
2010 Three new releases and an introduction to the US market. John Maclellan from Bunnahabhain joins the team as General Manager.
2011 Kilchoman 100% Islay is released as well as a 4 year old and a 5 year old.
2012 Machir Bay, the first core expression, is released together with Kilchoman Sherry Cask Release and the second edition of 100% Islay.
2013 Loch Gorm and Vintage 2007 are released.
2014 A 3 year old port cask matured and the first duty free exclusive, Coull Point, are released.
2015 A Madeira cask maturation is released and the Kilchoman distillery celebrates its 10th anniversary.
2016 Sanaig and a Sauternes cask maturation are released.

The Kilchoman distillery has its own floor maltings with a quarter of the barley requirements coming from fields that surround the distillery.

Other of the Kilchoman distillery equipment include a stainless steel semi-lauter mash tun, six stainless steel washbacks and one pair of stills.
The Kilchoman distillery is currently doing 9 mashes per week which translates to almost 200.000 litres of alcohol .

The Kilchoman distillery core range consists of:


Kilchoman Machir Bay
Kilchoman Sanaig
Image source: Kilchoman Official Website & Twitter