ARDBEG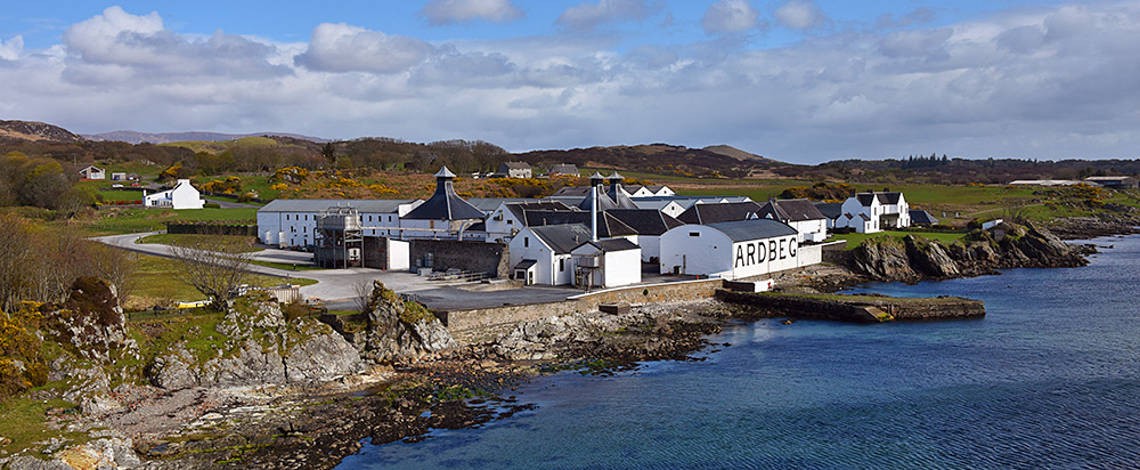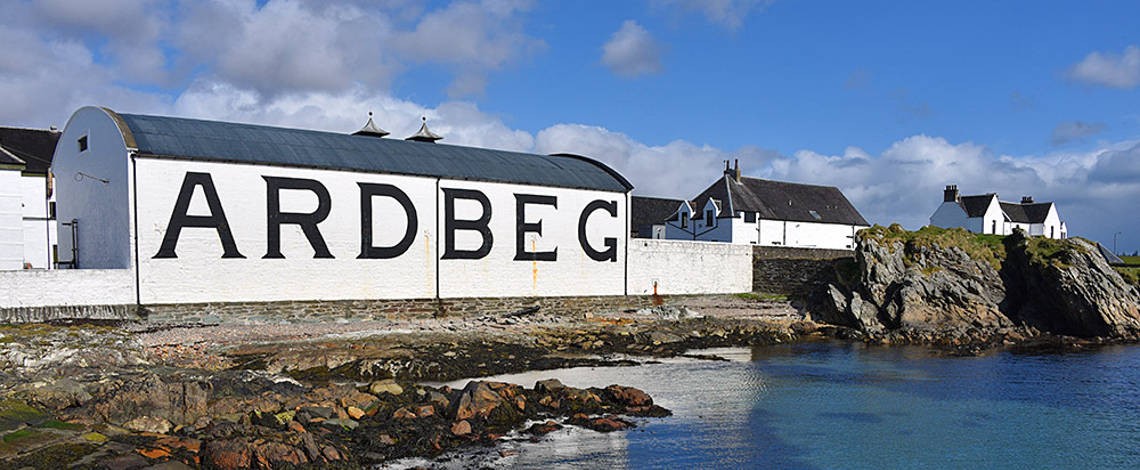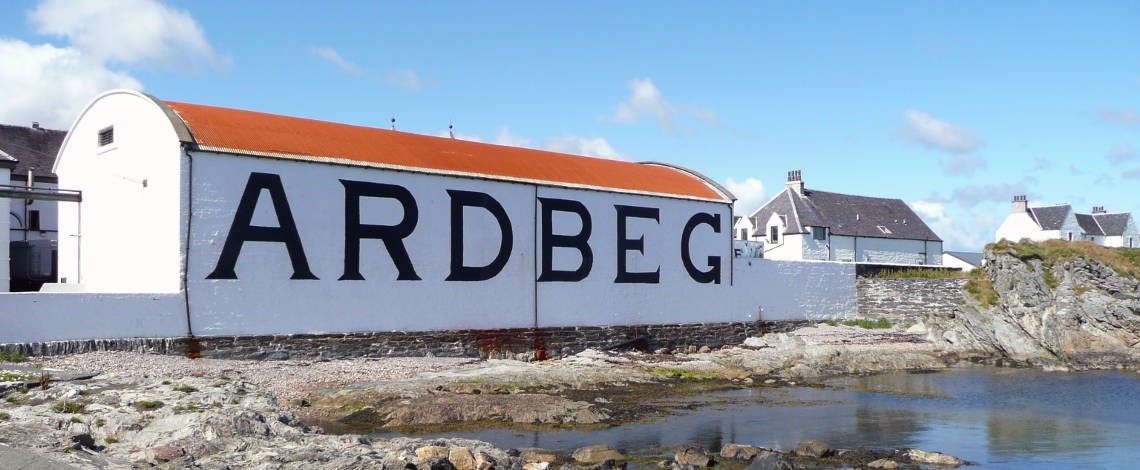 | Distillery Opened | Capacity | Malting Floor | Washback Type | Number of Washbacks | Number of Spirit Stills | Number of Wash Stills |
| --- | --- | --- | --- | --- | --- | --- |
| 1815 | 1.3 million litres | / | Oregon Pine | 6 | 2 | / |
History

The history of Ardbeg begins in 1794, when a distillery was first recorded at Ardbeg, though the current plant as actually established by John MacDougall in 1815.
It operated in private ownership until 1959 when Ardbeg Distillery Ltd was formed.

In 1973 Ardbeg was jointly acquire by Hiram Walker & Sons Ltd and the Distilllers Company Ltd.
In 1977 Hiram Walker assumes full control of the distillery and Ardbeg closes its maltings.
However, when blended whisky was truly king, a little of the powerful, assertive Ardbeg malt went a long way and with the Scotch whisky industry facing a excess of maturing spirit.


Ardbeg was silent between 1982 and 1989, during which period it became part of Allied Distillers Ltd when Hiram Walker was taken over by that company in 1987. Ardbeg reopened two years later but production was limited and Allied finally closed the distillery once again during 1996, when Allied Distillers decides to put it up for sale.

The future looked less than rosy for the run-down plant, but in 1997 it was purchased by Glennorangie plc, who invested over £7 million in the acquisition and renovation.
The year 2000 saw the introduction of the Ardbeg 10-year-old, a mix of first and re-fill bourbon casks, now the principal core offering.

Along with the 10-year-old, Ardbeg set out an imaginative release program, with many products being exclusively previewed by the Ardbeg Committee.
In 2004 the distillery launches  Very Young Ardbeg (6 years) and a limited edition of Ardbeg Kidalton.
Still Young and Almost There bottlings were introduced in 2006, with the aim to illustrate the changes that took place as spirit distilled in one particular year (1997) matured, and was intended to engage consumens in the ongoing process that led to the release of the new 10-year -old variant initially issued at cask strength as Renaissance.
In 2009 Ardbeg releases Supernova, the peatiest expression from Ardbeg ever.

The distillery

The core products consists of:
10 years old
Uigeadail
Coryvreckan
Kidalton
Perpetuum
Supernova
Dark Cove
21 years old

The distillery is equipped with a 5 ton stainless steel semilauter mash tun, 6 washbacks made of Oregon pine with fermentation time of 56-57 hours and a pair of stills.
A purifier is connected to the spirits still to help create the special, fruity character of the spirit.

1794  Alexander Stewart founded Ardbeg.
1815 John MacDougall established the current plant of the distillery.
1853 Alexander MacDougall, John's son, dies and sisters Margaret and Flora MacDougal, a assisted by Colin Hay, continue the running of the distillery. Colin Hay takes over the licence when the sisters die.
1959 Ardbeg Distillery Ltd is founded.
1973 Ardbeg was jointly acquire by Hiram Walker & Sons Ltd and the Distilllers Company Ltd.
1977 Hiram Walker assumes single control of the distillery. Ardbeg closes its maltings.
1987 Allied Lyons takes over Hiram Walker and therby Ardbeg.
1989 Production is restored. All malt is taken from Port Ellen.
1996 The distillery closes in July and Allied Distillers decides to put it up for sale.
1997 Glenmorangie plc buys the Ardbeg distillery for £7 million.
2000 Ardbeg 10 years is introduced and the Ardbeg Committee is launched.
2003 Uigeadail is launched.
2008 The new 10 year old, Corryvreckan, Rennaissance. Blasda and Mor ll are released.
2009 Supernova is released, the peatiest expression from Ardbeg ever.
2010 Rollercoaster and Supernova 2010 are released.
2011 Ardbeg Alligator is released.
2014 Auriverdes and Kildalton are released.
2015 Perpetuum and Supernova 2015 are  released.
2016 Dark Cove and a 21 year old are released.