AUCHENTOSHAN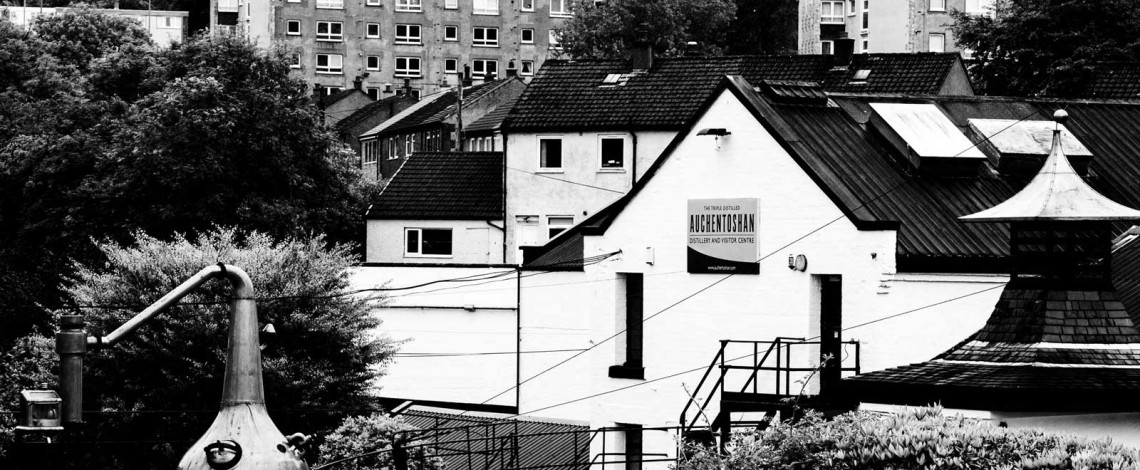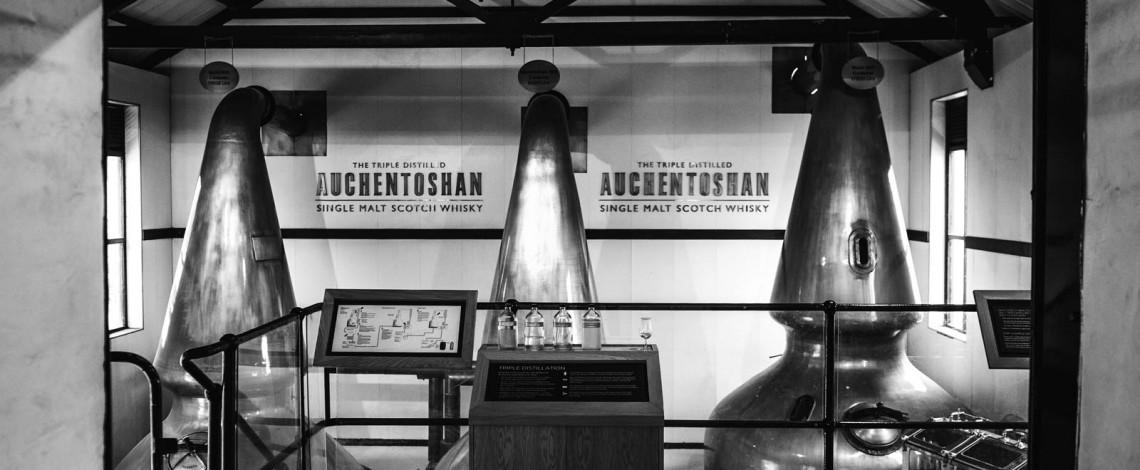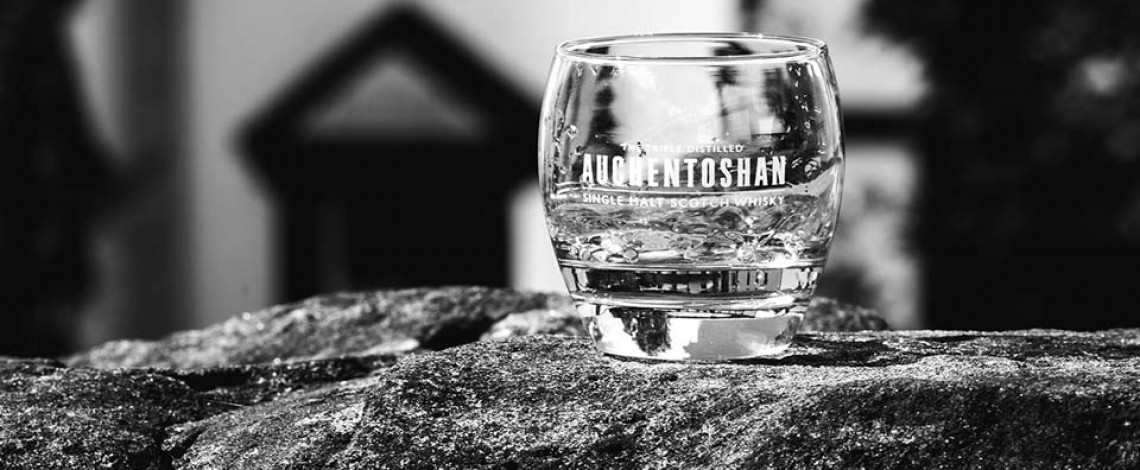 | Distillery Opened | Capacity | Malting Floor | Washback Type | Number of Washbacks | Number of Wash Stills | Number of Spirit Stills |
| --- | --- | --- | --- | --- | --- | --- |
| 1823 | 2 million litres | / | Oregon Pine / Stainless Steel | 4+3 | 2 | 1 |
Auchentoshan is the last remaining distillery to use triple distilling in whole Scotland.
Auchentoshan is found in 1823 by John Bulloch in Clydebank, a town that would become famous in the late 1800s for it ship yards, just 20 minute drive from Glasgow.
During WWII the town is bombed by the Germans and only seven buildings remain unharmed: Auchentoshan Distillery is one of them, even if three adjacent warehouses are damaged. 
As a reminder of the bombings, a huge crater behind the Auchentoshan distillery now hosts the dam for the distillery cooling water.
Auchentoshan's whisky is flavoursome, smooth and drinkable, being one of the lightest and most elegant of Scotland and the distillery is a vibrant and unconventional distillery.
We're part of the city. 
And the city is part of us.


- from Auchentoshan website
1823 Auchentoshan Distillery is found by John Bulloch
1878 C.H. Curtis & Co. takes over at Auchentoshan
1903 Auchentoshan is bought by John Maclachlan
1941 Auchentoshan Distillery is severely damaged by German bombing
1960 J. & R. Tennant Brewers purchase Auchentoshan Distillery
1969 The distillery is bought by Eadie Cairns Ltd. who starts major modernizations
1984 New owner of Auchentoshan: Stanley P. Morrison, eventually becoming Morrison Bowmore
1994 Suntory buys Auchentoshan
2002 Auchentoshan releases Three Wood
2006 Auchentoshan 18yo is launched
2012 Six new expression are launched for the duty free market
2015 Blood Oak and Noble Oak are release by Auchentoshan
Auchentoshan is the only distillery in Scotland performing 100% triple distillation. This means having a very narrow spirit cut. They start collecting the middle cut at 82% and stop at 80%, long before any other distillery starts collecting.
Auchentoshan equipment consists of a semi-lauter mash tun with 6.8 ton mash charge, four Oregon pine washbacks and three made of stainless steel, all with a fermentation time of 50 to 120 hours, and three stills.
On site are also three dunnage and two racked warehouses which can hold about 20.000 casks. 
Total Auchentoshan Distillery capacity is up to 2 million litres.
The core products of Auchentoshan consist of:
American Oak
12 yo
Three Woods
18yo
21yo
Blood Oak
Noble Oak
Distillery Cask
Auchentoshan Virgin Oak
1988 Bordeaux finish
Image source: Auchentoshan Official Website