BENROMACH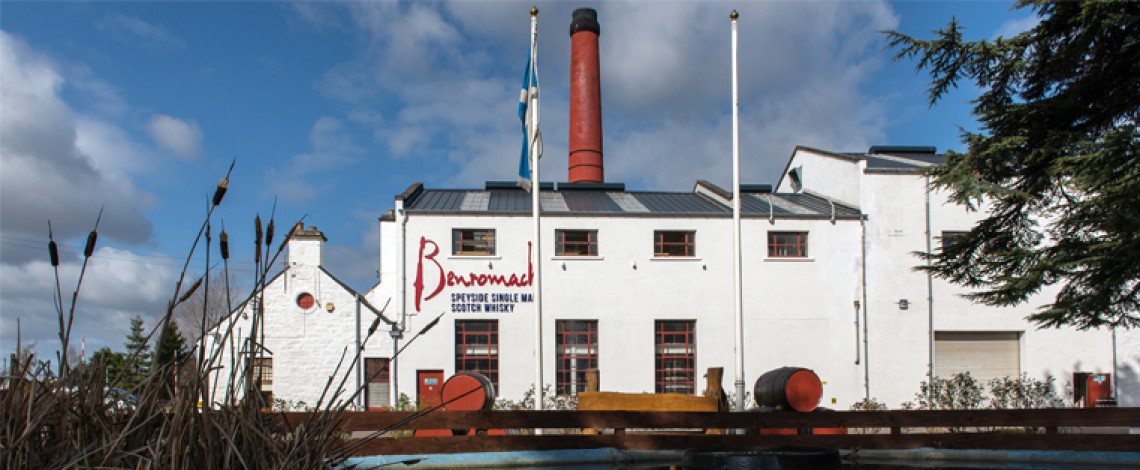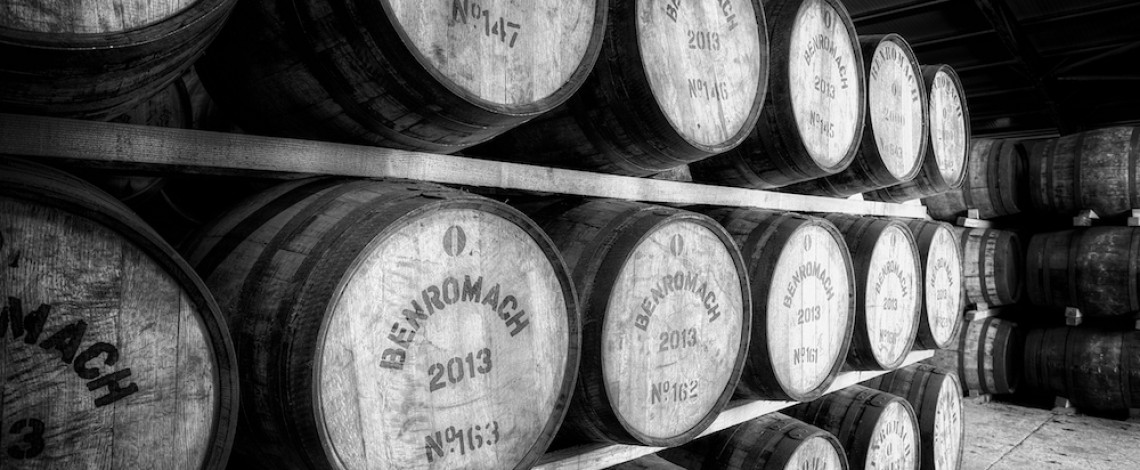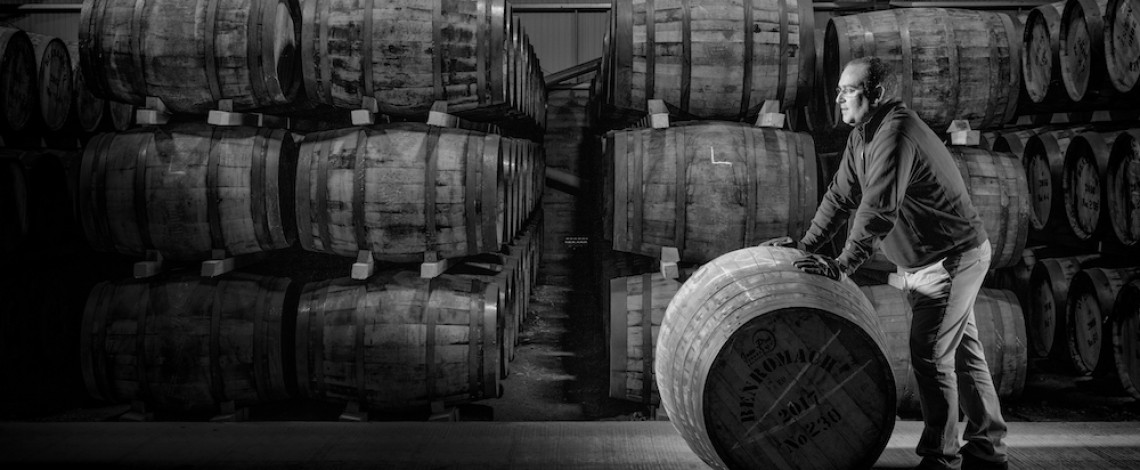 | Distillery Opened | Capacity | Malting Floor | Washback Type | Number of Washbacks | Number of Wash Stills | Number of Spirit Stills |
| --- | --- | --- | --- | --- | --- | --- |
| 1898 | 700 hundred thousand litres | Dismissed in 1968 | Larch | 4 | 1 | 1 |
The Benromach distillery was founded in 1898.
Located near Forrest city in Speyside, the Benromach distillery is one of the smallest distillery in the city and the water which is uses for the production of whisky comes from the Chapeltown Spring.

The goal as Benromach distillery is to produce a Speyside whisky, just like it used to taste back in the 1950s and 1960s.
This is achieved by predominantly using medium heated barley.
The Benromach distillery until 1960 used his malt but today is bought from malt companies.
The Bernomach distillery for the maturation of his whisky uses wine,sherry or liqueur casks.
In fact the whisky of Bernomach distillery has peat smoke and light fruity character.
Moreover the Benromach distillery has old, long and low warehouses with an earthen floor, that allow a good condition for the whisky maturation.
Benromach distillery has created a visitor center in 1999 and the Benromach distillery offers several tours in order to the visitors could find the right one for them.

1898  Benromach distillery Company starts the Benromach distillery. 
1919  John Joseph Claider bought Benromach distillery and sold it to Benromach Distillery Ltd.
1931  Benromach distillery was mothballed.
1937  The  Benromach distillery reopened.
1966  The  Benromach distillery was refurbished.
1968  Floor Maltings was abolished.
1999  A visitor center was opened.
2004  Benromach Traditional was released.
2005  A Port Wood finish (22 year old), Benromach 55 yo and a Vintage 1968 were released .
2006  Benromach Organic was released.
2007  Peat smoke was released.
2008  Benromach Origins Golden Promise were released.
2009  Benromach 10 year old was released.
2011   A 2001 Hermitage Finish and a 30 year old were released.
2013  Sassicaia Wood Finish was released.
2014  5 year old, 100 Proof and Traveller's Edition were launched.
2015  A 15 year old were released.
2016  A 35 year old and 1974 single cask were released.
Benromach distillery is equipped with a 1.5 ton semi-lauter mash tun with a copper dome, four washbacks made of larch and one pair of stills.
The Benromach distillery has only two stills, a wash still and a spirit still. This one is very high and has a refluxing bowl but this size makes it impossible for the alcohol to separate.

The Benromach distillery's range consist of :
5yo
10yo
15yo
100 Proof
35 yo
1974 single cask
Classic 55 year old
Organic
Peatsmoke
Hermitage
Sassicaia 2007
Traveller's Edition

Image source: official Benromach website