BOWMORE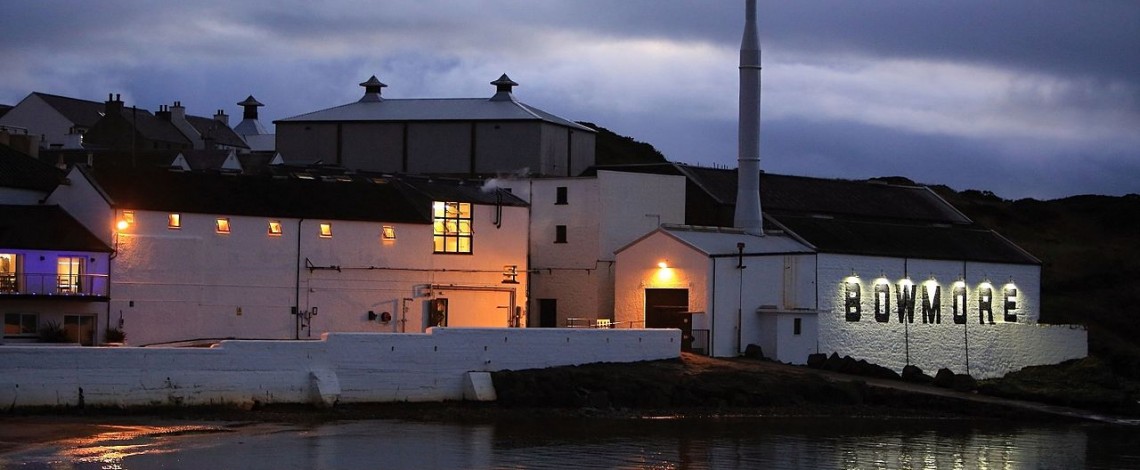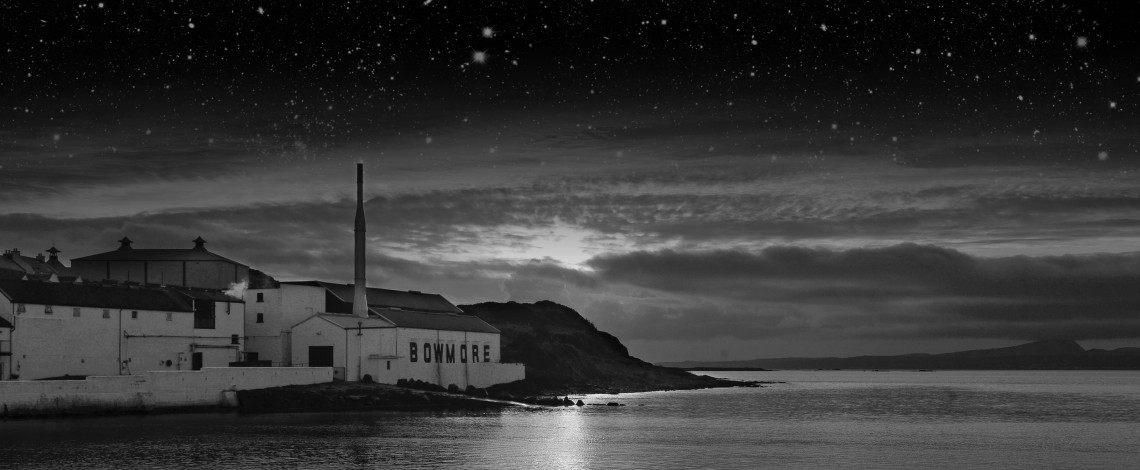 | Distillery Opened | Capacity | Malting Floor | Washback Type | Number of Washbacks | Number of Spirit Stills | Number of Wash Stills |
| --- | --- | --- | --- | --- | --- | --- |
| 1779 | 2 Million litres | Yes | Oregon Pine | 6 | 2 | 2 |
Bowmore is a distillery that produces scotch whisky on the isle of Islay, an island of the Inner Hebrides. Bowmore, which lies on the South Eastern shore of Loch Indaal, is one of the oldest distillery in Scotland and is said to have been established in 1779. Bowmore Distillery is owned by Morrison Bowmore Distillers Ltd, a holding company owned by Japanese drinks company Suntory.

The Bowmore Distillery was established in 1779 by a local merchant, John P. Simson, before passing into the ownership of the Mutter family, a family of German descent. Mutter would introduce a number of innovative processes to the distillery during his tenure and even had a small iron steam ship built to import barley and coal from the mainland and to export the whisky to Glasgow. A bottle of 1850 Bowmore Single Malt was sold at an auction in September 2007 for £29,400.

The distillery was bought from the Mutter family in 1925 by J.B. Sheriff & Co. and remained under their ownership until being purchased by Inverness-based William Grigor & Son, Ltd. in 1950.

Stanley P. Morrison and James Howat formed Stanley P. Morrison Ltd. in 1951, and this company formed Morrison's Bowmore Distillery, Ltd. in 1963 in order to take over the Bowmore Distillery. The company name has changed slightly, and, following minor restructuring, the distillery is now owned by Morrison Bowmore Distillers Ltd., which is ultimately owned by the Japanese distiller Suntory, following their takeover of Morrison Bowmore Distillers Ltd. during 1994. Suntory had previously been a shareholder in Morrison Bowmore for several years.

Bowmore distillery sources as much barley as possible from on the island of Islay, but there are insufficient quantities produced to satisfy the distillery's demand, so barley is also imported from the mainland. The distillery retains a traditional floor malting, but this also lacks sufficient capacity; the barley imported from the mainland is normally already malted.

Bowmore distillery has an annual capacity of 2,000,000 litres, with fermentation undertaken in traditional wooden washbacks before the liquid is passed through two wash stills and then through two spirit stills.

Morrison Bowmore bottles all whisky produced at Bowmore Distillery and their other distilleries at a facility in Springburn, Glasgow.
1779: David Simpson founds Bowmore Distillery, the oldest Islay distillery.
1837: James and William Mutter buys Bowmore.
1892: Bowmore is sold to Bowmore Distillery Company Ltd.
1925: J. B. Sheriff and Company buys Bowmore.
1950: William Grigor & Son buys Bowmore.
1963: Stanley P. Morrison buys the distillery and forms Morrison Bowmore Distillers Ltd.
1989: Japanese Suntory buys a 35% stake in Morrison Bowmore.
1993: Black Bowmore is launched. Two more versions are released in 1994 and 1995.
1994: Suntory now controls all of Morrison Bowmore.
2004: Morrison Bowmore buys a private collection of Bowmore Single malt from the private collector Hans Sommer.
2009: Gold Bowmore, Maltmen's Selection, Laimrig and Bowmore Tempest are released.
2015: New editions of Devil's Cask, Tempest and the 50 year old are released.