BUNNAHABHAIN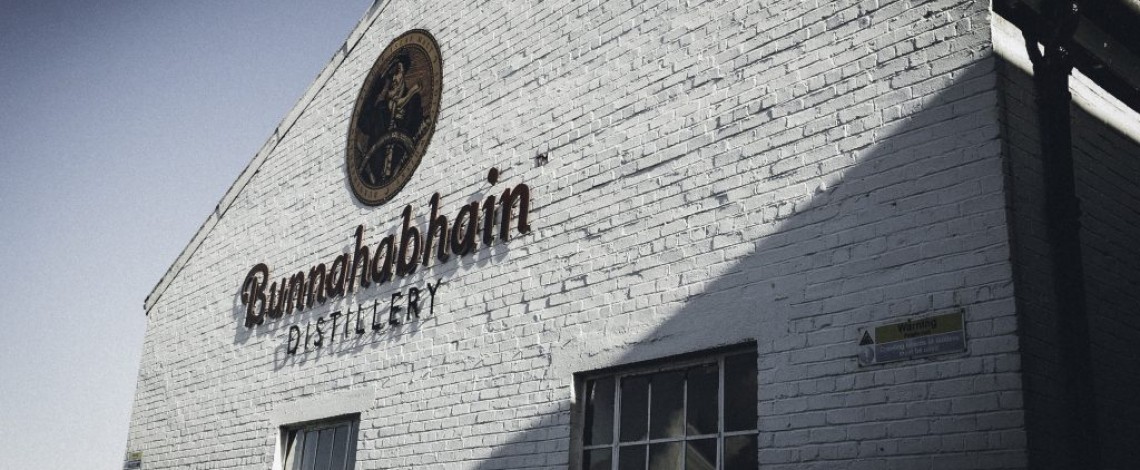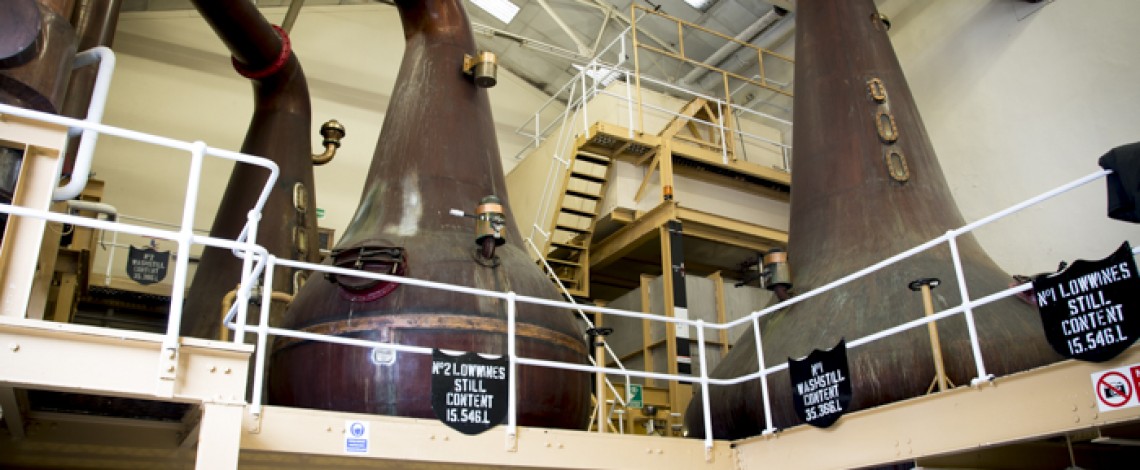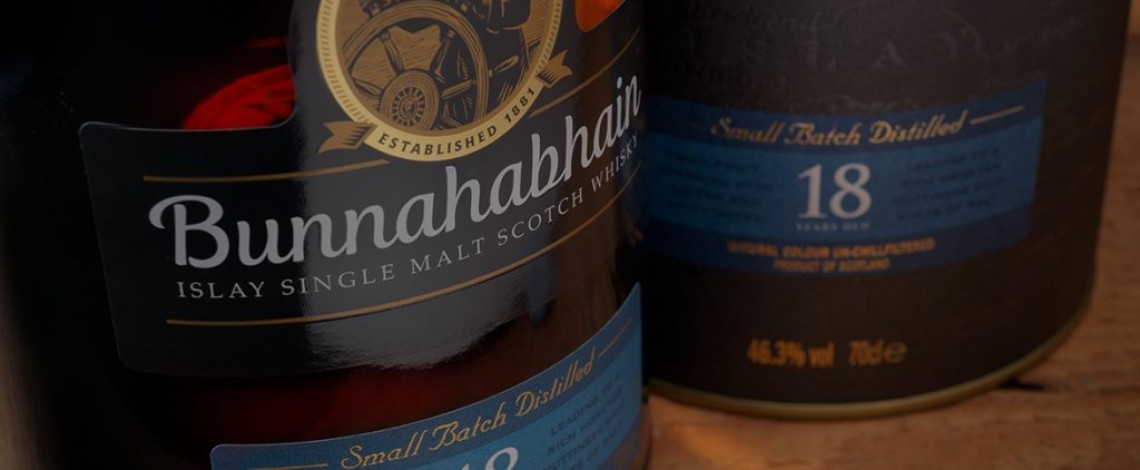 | Distillery Opened | Capacity | Malting Floor | Washback Type | Number of Washback | Number of Wash Stills | Number of Spirit Stills |
| --- | --- | --- | --- | --- | --- | --- |
| 1883 | 2.7 million litres | Yes | Oregon Pine | 6 | 2 | 2 |
Bunnahabhain means "mouth of the river" in Gaelic, referring to the mouth of Margadale Spring where the distillery stands.
Bunnahabhain was born in 1883 when in earnest January production began, after being founded in 1881 by William Robertson of Robertson & Baxter and the Greenless brothers, owner of Islay Distillers Company Ltd.
In the early years Bunnahabhain distillery relied upon the sea trade: the pier in the small village was the only landing for supplies and the only departure for casks headed to the mainland.
It was only in the 1960 that the Distillery saw the biggest change on the Islay: a road was built; Bunnahabhain could now rely on a land communication.
The creation of the road increased the supplies income and so did the demand: only three years after Bunnahanhain installed a second pair of stills, doubling the production capacity.
After 100 years receiving supplies via puffer boat, in 1993 the last boat docked in Bunnahabhain's history.
In 2003 Edrington sold Bunnahabhain and Black Bottle to Burn Stewart Distillers for £10 million, and 3 year later a major rebrand was launched, with a redesign of the 12 yo packaging and the launch of 18 yo and 25 yo variants.
It is 2010 when Bunnahabain's whiskies return being produced un-chillfiltered with a natural colour at 46.3%, just like the forefathers would.
The whiskies from Islay are always expected to have a smoky flavour, but Bunnahabhain is often described as the one going against the current.
However, it has not always been that way: it is not clear how it was in the early days but until 1963 most of Bunnahabhain single malt was peated. Then there came a period, from 1963 until 1997, when Bunnahabhain was an atypical, unpeated Islay malt, with a few expections in the 1990s. Back to the modern days, the first peated Bunnahabhain single malt was released as 6 yo in 2004.
1881 William Robertson founds the Bunnahabhain Distillery with Greenkess brithers, owners of Islay Distillers Company Ltd.
1883 Production start in January and Bunnahabhain is born
1930 Bunnahabhain distillery closes, dealing with the Great War aftermath
1937 With strong determination, Bunnahabhain opens once again
1960 A new road is built and supplies can now reach the distillery by land
1963 Two more stills are installed, increasing production capacity
1979 Bunnahabhain 12 yo Single Malt Scotch Whisky is launched
1999 Edrington takes over Highland Distillers and mothballs Bunnahabhain, allowing just a few weeks of production a year
2001 A 35 yo from 1965 is released during Islay Whisky Festival
2003 Edrington sells Bunnahabhain to Burn Stewart Distilleries for £10 million. Also, a 40 yo is from 1963 launched
2006 A major rebrand is launched at Bunnahabhain, with a redesign of packaging and the launch of a 18 yo and 25 yo variants.
2008 Darach Ur is released fo the travel retail market and Toiteach (a peated 10 yo) is launched on selected markets
2010 Bunnahabhain whisky return to being produced un-chillfiltered
2013 A 40 yo is released
2017 Bunnahabhain packaging is modernised again and new variants enter the distillery products
Bunnahabhain Distillery si equipped with a 12.5 ton traditional stainless steel mash tun, six Oregon Pine pine washbacks and two pairs of stills. After the installation of 2 more stills in 1963, the total capacity of the distillery is up to 2.7 million litres.
The core products consist of:
12 year-old
16 year-old
18 year-old
25 year-old
Toiteach and Ceobanach (2 peated version without age statement)
40 year-old
Cruach-Mhòna and Eirigh Na Greine (two travel retail exclusives)
Moine 12 year-old
Image source: Bunnahabhain Official Website.