DEANSTON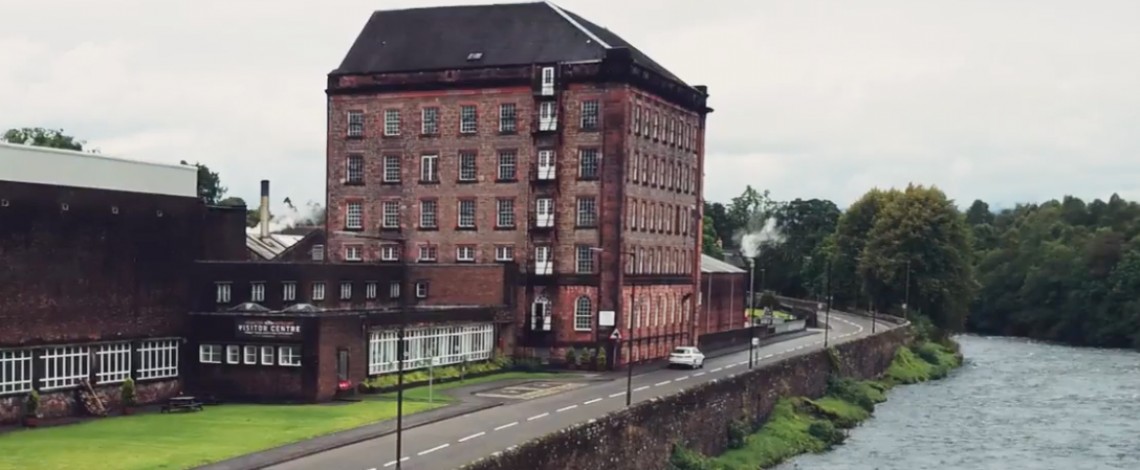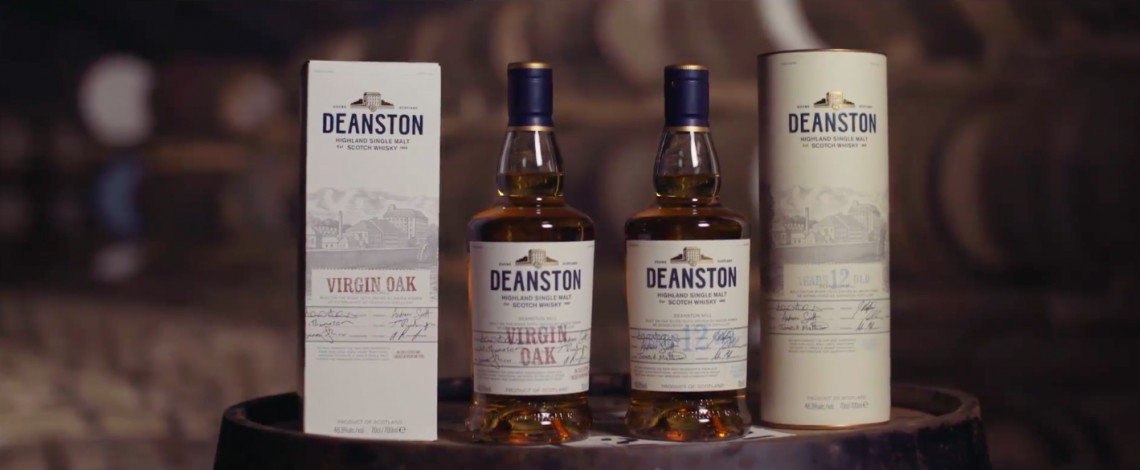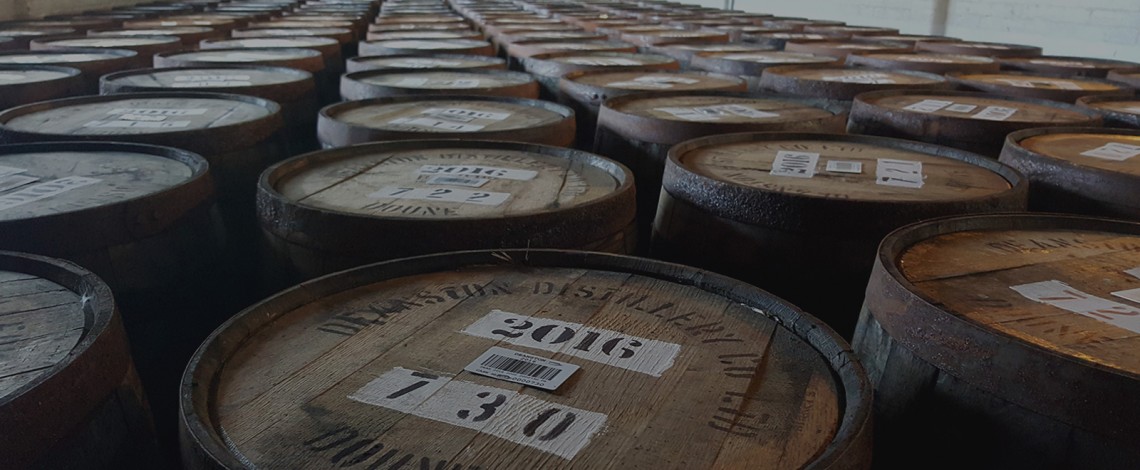 | Distillery Opened | Capacity | Malting Floor | Washback Type | Number of Washbacks | Number of Wash Stills | Number of Spirit Stills |
| --- | --- | --- | --- | --- | --- | --- |
| 1965 | 3 million litres | / | Stainless Steel | 8 | 2 | 2 |
The Deanston distillery was founded in 1965 by James Finlay & Co.
Since 1785 it was a cotton mill named "Adelphi"
In 1808 Deanston was the first Industry which created an own coin.
A cause the absence of money during the Napoleonic war, the Spanish and French coins were marked with a typic symbol of Deanston, and given to workers. In this way they could used them in the village of Deanston for food.
The Deanston distillery is located in the Southern Highlands, near the river Teith and in the past it had two waterheels which were installed to power the machinery for the weaving.
Today the Deanston distillery uses this water, which flows over granite, for the production of his whisky.
Deanston distillery
uses the malt which comes from
Scottish Barley
and the
Deanston distillery
uses Bourbon and sherry casks.
In fact the whisky of Deanston distillery has typical Highland character, so it is dry and has crisp maltiness.
Deanston distillery has a visitor center in 2012 and the Deanston distillery offers several tours in order to the visitors could find the right one for them.
1965  A weavery was transformed to Deanston Distillery by James Finlay & Co.
1966 The Production in 

Deanston Distillery

  started.
1971 The first single malt was named Old Bannockburn.
1974  The first single malt bearing the name Deanston was produced.
1982  The 

Deanston Distillery 

closed.
1990  Burn Stewart Distillers  bought the 

Deanston Distillery

 .
1991  The 

Deanston Distillery

  resumed production.
2006  Deanston 30 year was released.
2009  A new version of 12 year old was released.
2010  Virgin Oak was released.
2012  A visitor center was opened.
2013  Burn Stewart was bought by South African Distell group.
2015  An 18 year old cognac finish was released in the USA.
2016  Organic Deanston was released.
The Deanston distillery is equipped with an 11 ton traditional open top, cast iron mash tun, eight stainless steel washbacks and two pairs of stills with ascending lyne arms.
The stills of  Deanston distillery have the reflux bowl and thanks also to the lynn arms there is an optimum separation of alcohol. In this way the whisky loses the acute tones.
The core range of  Deanston distillery consist of:
12 yo
18yo
Virgin oak
18 yo finished in cognac
20 yo
organic Deanston
Sherry Oak
Vintage 1974
11 yo Marsala finish
Portwood Finish
Image source: official Deanston website