GLENFIDDICH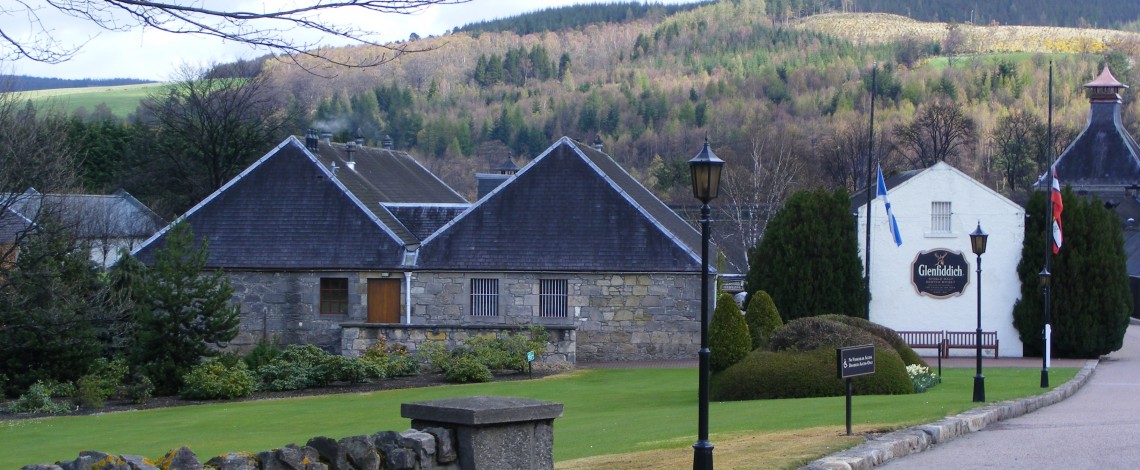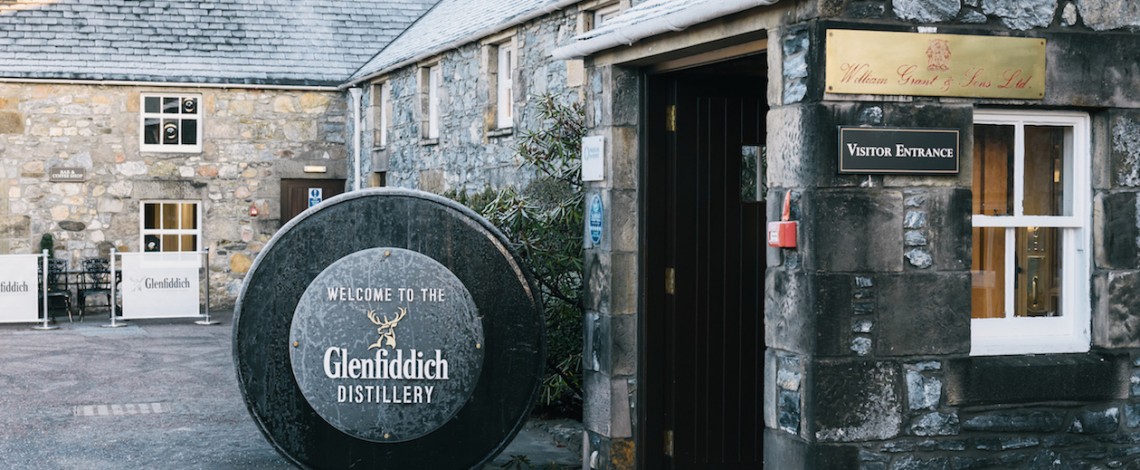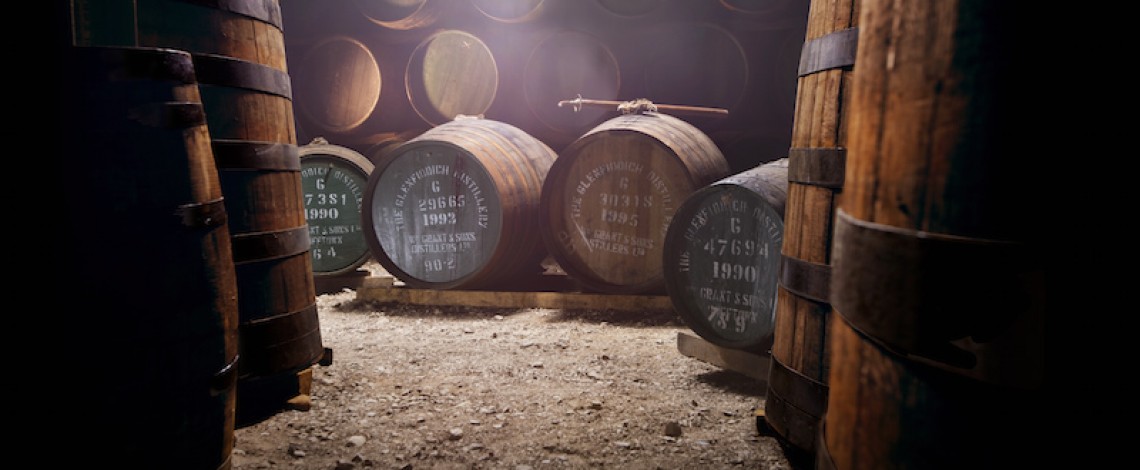 | Distillery Opened | Capacity | Malting Floor | Washback Type | Number of Washbacks | Number of Spirit Stills | Number of Wash Stills |
| --- | --- | --- | --- | --- | --- | --- |
| 1887 | 14 Million litres | / | Stainless Steel / Douglas Fir | 8 / 24 | 20 | 11 |
Glenfiddich is a Speyside single malt Scotch whisky owned and produced by William Grant & Sons in Dufftown, Scotland. Glenfiddich means "Valley of the Deer" in Scottish Gaelic, hence the Glenfiddich logo being a Stag.

Glenfiddich whisky is produced at the Glenfiddich Distillery in Dufftown, Moray. Glenfiddich is a Single Malt Scotch Whisky, this means the whisky was distilled at a single distillery using a pot still distillation process and must be made from a mash of malted grain.
Onsite there are 32 distinctively-shaped "swan neck" copper pot stills. These stills are smaller than those now in use at most other major distilleries. All stills are handmade and Glenfiddich employs a dedicated team of craftsmen and coppersmiths to maintain them. These stills have a capacity of around 14,000,000 litres of spirit.
The water source for Glenfiddich Whisky is The Robbie Dhu springs nearby to the distillery.

Glenfiddich is matured in many different casks such as:
Rum casks from the Caribbean
Bourbon whiskey barrels from America
Sherry butts from Jerez in Spain    
Once the spirit has matured, the casks are emptied and the whisky is "cut" with pure Robbie Dhu spring water. Glenfiddich has a dedicated bottling hall onsite along with a large bottling plant in Bellshill.

The Glenfiddich Distillery was founded in 1886 by William Grant in Dufftown, Scotland, in the glen of the River Fiddich. The Glenfiddich single malt whisky first ran from the stills on Christmas Day, 1887. In the 1920s, with prohibition in force in the USA, Glenfiddich was one of a very small number of distilleries to increase production. This put them in a strong position to meet the sudden rise in demand for fine aged whiskies that came with the repeal of prohibition.
Following difficult times in the 1960s and '70s, many small, independent distillers were bought up or went out of business. In order to survive, Glenfiddich expanded its production of the drink, and introduced advertising campaigns and a visitors' centre. In this period Glenfiddich also took the decision to begin marketing single malt as a premium brand in its own right, effectively creating the modern single malt whisky category.
Later, Glenfiddich was one of the first distilleries to package its bottles in tubes and gift tins, as well as recognising the importance of the duty-free market for spirits. This marketing strategy was successful, and Glenfiddich has now become the world's best-selling single malt. Glenfiddich is sold in 180 countries, and accounts for about 35% of single malt sales
1887: Glenfiddich is founded by William Grant.
1957: Glenfiddich introduce three-cornered bottle.
1958: Glenfiddich's floor maltings closes.
1963: Glenfiddich becomes the first whisky to be marketed as single malt in the world.
1969: Glenfiddich opens the first  distillery visitor centre of Scotland.
1974: 16 stills are installed in Glenfiddich.
2001: Glenfiddich 1937 is bottled (61 bottles).
2002: Glenfiddich 1937 is launched and becomes the oldest whisky on the market.
2005: Glenfiddich invested circa £ 1.7 million in a new visitor centre.
2009:  Glenfiddich released a 50 year old and 1975 Vintage Reserve .
2012: Glenfiddich released Cask of Dreams and Millenium Vintage.