GLENTURRET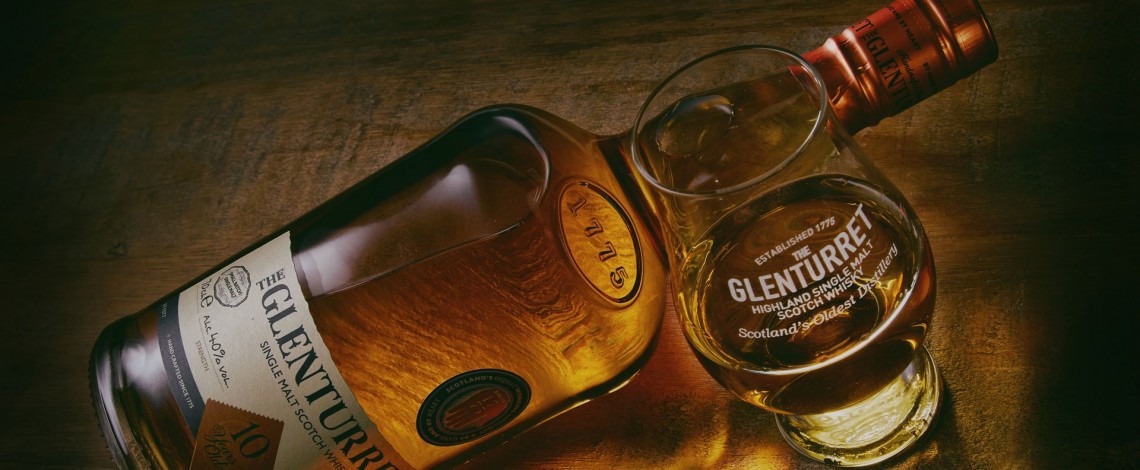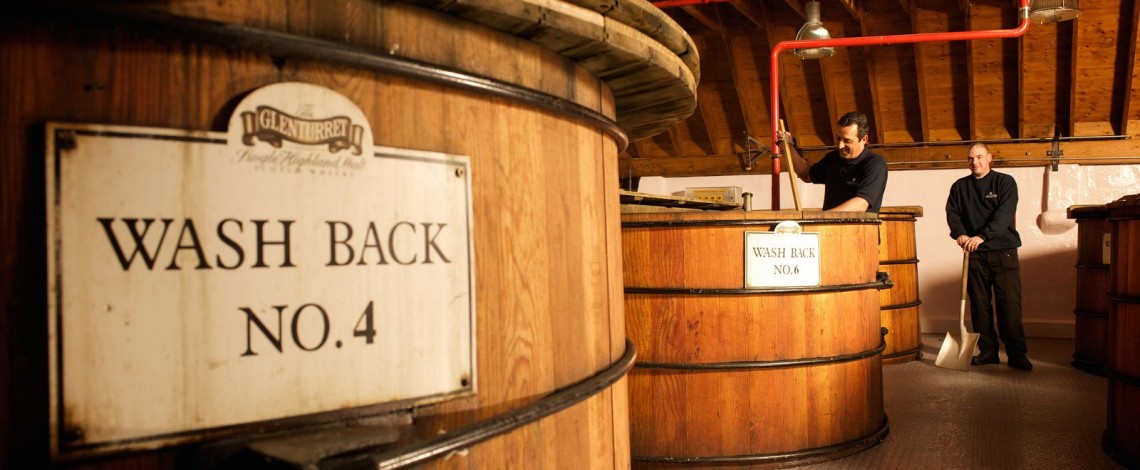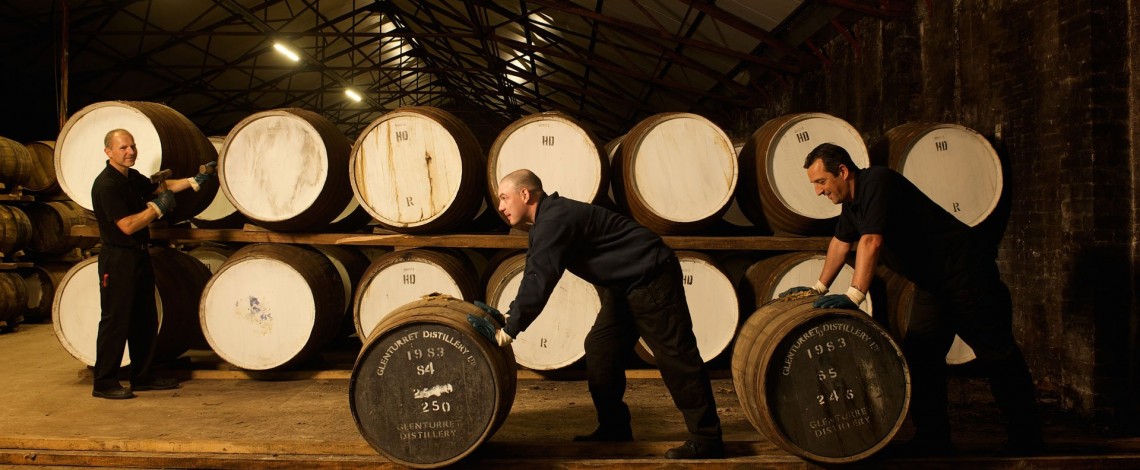 | Distillery Opened | Capacity | Malting Floor | Washback Type | Number of Washbacks | Number of Wash Stills | Number of Spirit Stills |
| --- | --- | --- | --- | --- | --- | --- |
| 1775 | 340.000 litres | Still in use | Douglas fir | 8 | 1 | 1 |
Whisky smugglers established in 1775 in a small illicit farm distillery named Hosh Distillery.
In 1826 a nearby distillery was called Glenturret, but was decommissioned in 1852.

In 1875 the Hosh distillery takes over the name of Glenturret distillery and is managed by Thomas Stewart.
in 1921 the Glenturret distillery ceased production and only in 1957 thanks to James Fairlie, after buying the Glenturret distillery could it return to activity.

In 2002 the Glenturret distillery became the location of the "Famous Grouse Experience", the visitor center of Famous Grouse, the best-selling whisky in Scotland, an excellent visitor center with more than 70,000 visitors a year.

The single malt of the Glenturret distillery is the major component of the Famous Grouse blend.

In 2015, Glenturret celebrated its 240th anniversary as Scotland's oldest distillery (a statement which is sometimes debated)

A mention should be made to Towser the mouser, the pest control expert at Glenturret from 1963 till 1987, Her record-breaking victim count was estimated as 28,899 mice, this number allowed her to enter the Guinness Book of Records.
1775 Whisky smugglers establish a small illicit farm distillery named Hosh Distillery.
1818 John Drummond is licensee until 1837.
1826 A distillery in the vicinity is named Glenturret, but is decommissioned before 1852.
1875 Hosh Distillery takes over the name Glenturret Distillery and is managed by Thomas Stewart.
1903 Mitchell Bros Ltd takes over.
1921 Production ceases and the buildings are used for whisky storage only.
1929 Mitchell Bros Ltd is liquidated, the distillery dismantled and the facilities are used as storage for agricultural needs.
1957 James Fairlie buys the distillery and re-equips it.
1959 Production restarts.
1981 Remy-Cointreau buys the distillery and invests in a visitor centre.
1990 Highland Distillers takes over.
1999 Edrington and William Grant & Sons buy Highland Distillers for £601 million. The purchasing company, 1887 Company, is a joint venture between Edrington (70%) and William Grant (30%).
2002 The Famous Grouse Experience, a visitor centre costing £2.5 million, is inaugurated.
2003 A 10 year old Glenturret replaces the 12 year old as the distillery's standard release.
2015 Sherry, Triple Wood and Peated are released.
2016 Fly's 16 Masters is released.
Glenturret distillery is equipped with a stainless steel, open mash tun, the only one left in Scotland, where the mash is stirred by hand and where the draff at the end of the process must be removed manually.

There are eight Douglas fir washbacks with a minimum fermentation time of 48 hours and one pair of stills with vertical condensers.

The core range from the Glenturret distillery consist of:


Glenturret 10 year old
Glenturret Triple Wood Edition
Glenturret The Peated Edition
Glenturret Sherry Cask Edition
Image source: Glenturret Official Website