LAGAVULIN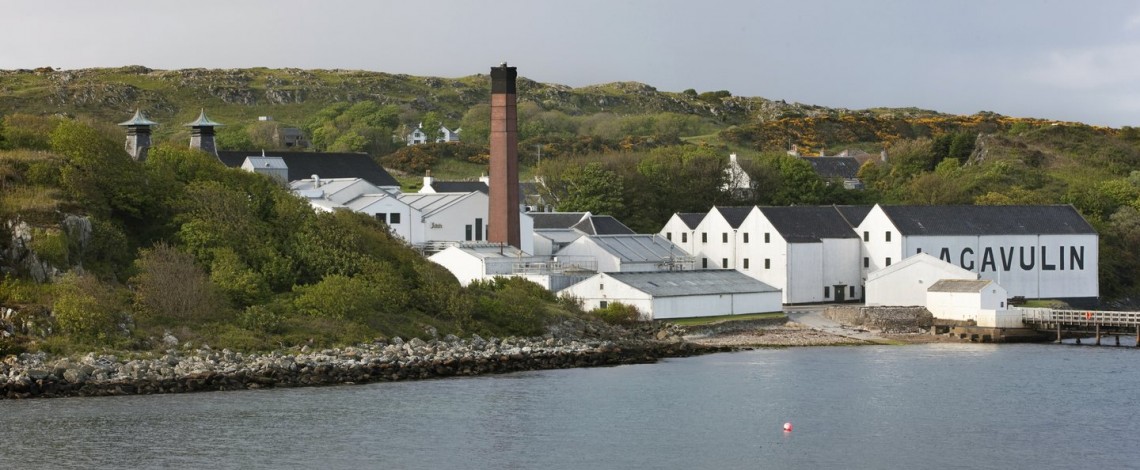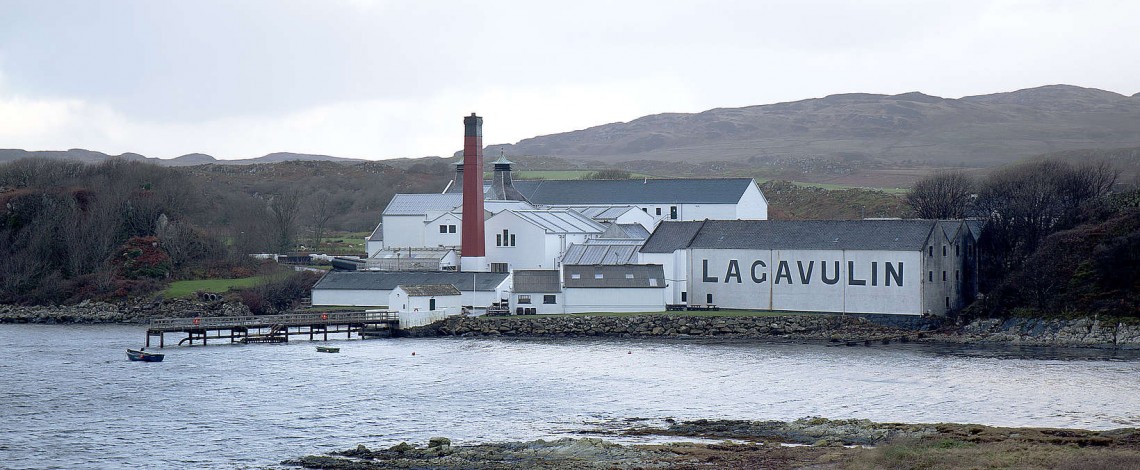 | Distillery Opened | Capacity | Malting Floor | Washback Type | Number of Washbacks | Number of Spirit Stills | Number of Wash Stills |
| --- | --- | --- | --- | --- | --- | --- |
| 1816 | 2.45 Million litres | Dismissed 1974 | Wood | 10 | 2 | 2 |
Lagavulin is one of the three Kildalton Distilleries in the south of Islay and sits comfortably in between Ardbeg and Laphroaig at the "Hollow by the Mill", translated from the Gaelic lag a'mhuilin. Lagavulin is pronounced as La-ga-voolin.

Lagavulin Distillery officially dates from 1816, though records show illicit distillation on the site as far back as 1742. Originally there were two distilleries operating on this site, the first established in 1816 believed to be named "Kildalton", and the second in 1817 named Lagavulin. There were also other small distilleries on the same site, Malt Mill Distillery and Ardmore Distillery.
By 1837 there was only the one distillery, " Lagavulin " occupied by Donald Johnston. The still house was rebuilt in 1962 and incorporated the stills of the Malt Mill Distillery and in 1996 a new mashtun was installed, and automated controls put in place. The visitor centre dates back to 1998 and was established in the buildings that once were the maltings and kiln of Malt Mill Distillery.

 In the 19th century, several legal battles ensued with their neighbour Laphroaig, brought about after the distiller at Lagavulin, Sir Peter Mackie, leased the Laphroaig distillery. It is said that Mackie attempted to copy Laphroaig's style. Since the water and peat at Lagavulin's premises was different from that at Laphroaig's, the result was different. The Lagavulin distillery is located in the village of the same name.

Lagavulin is known for its producer's use of a slow distillation speed and pear shaped pot stills. Lagavulin Single Malt Whisky is characterized by its strong peat flavour and iodine overtones. The iodine flavour tends to divide tasters into love it or hate it groups with no middle ground, and it may not be suitable for new Scotch drinkers. The standard Lagavulin single malt is 16 years old, though they have also released a 12 year old cask strength variety, as well as their Distiller's edition, finished in Pedro-Ximenez casks.
Lagavulin is produced by White Horse Distillers which is owned by United Distillers & Vinters which in turn is owned by Diageo plc. Lagavulin was chosen to represent Islay Single Malts in UDV's Classic Malts of Scotland.

1816: Lagavulin has been founded by John Johnston.
1836: Alexander Graham buys Lagavulin distillery.
1867: Lagavulin distillery is acquired by James Logan Mackie & Co. and refurbishment starts.
1889: James Logan Mackies passes away and nephew Peter Mackie inherits Lagavulin.
1890: Peter Mackie launches White Horse onto the export market with Lagavulin.
1930: Lagavulin is administered by Scottish Malt Distillers.
1952: an explosive fire breaks out and causes considerable damage to Lagavulin.
1974: Lagavulin's floor malting are decommissioned and malt is bought from Port Ellen.
1988: Lagavulin 16 years becomes one of six classic malts.
1998: Lagavulin's Pedro Ximenez sherry finish is launched as a Distillers Edition.
2006: Lagavulin released a 30 year old.
2013: Lagavulin realease a 37 years old and the 12th edition of the 12 year old cask strenght.
2016: An 8 year old and a 25 year old are launched by Lagavulin.