OBAN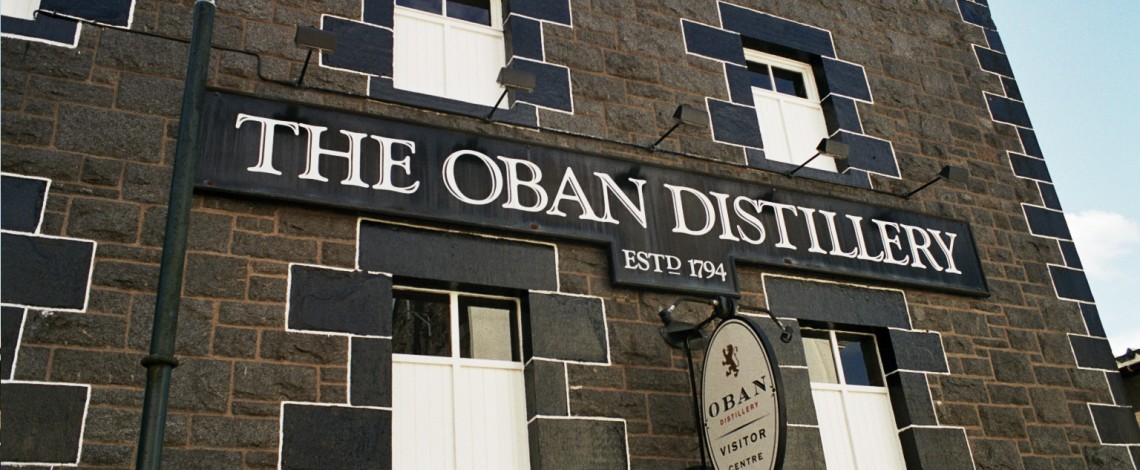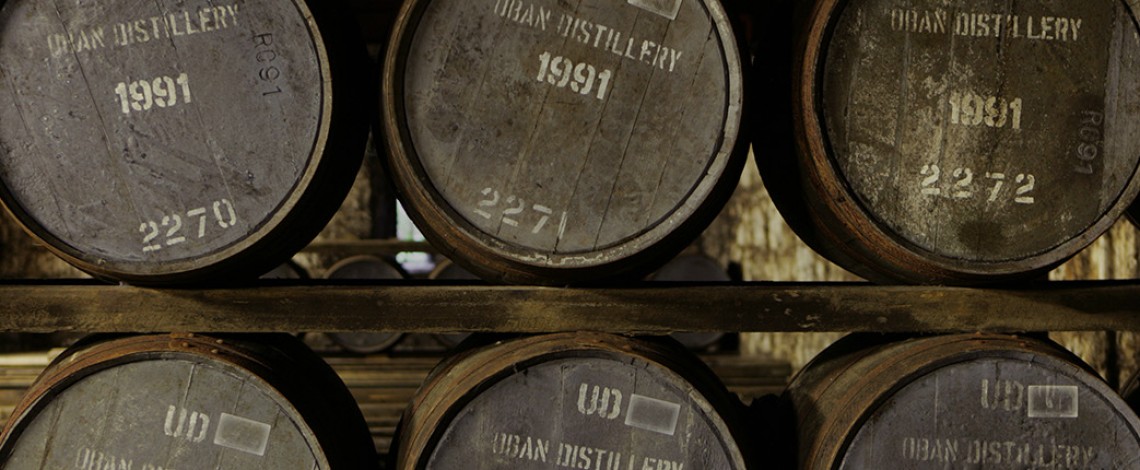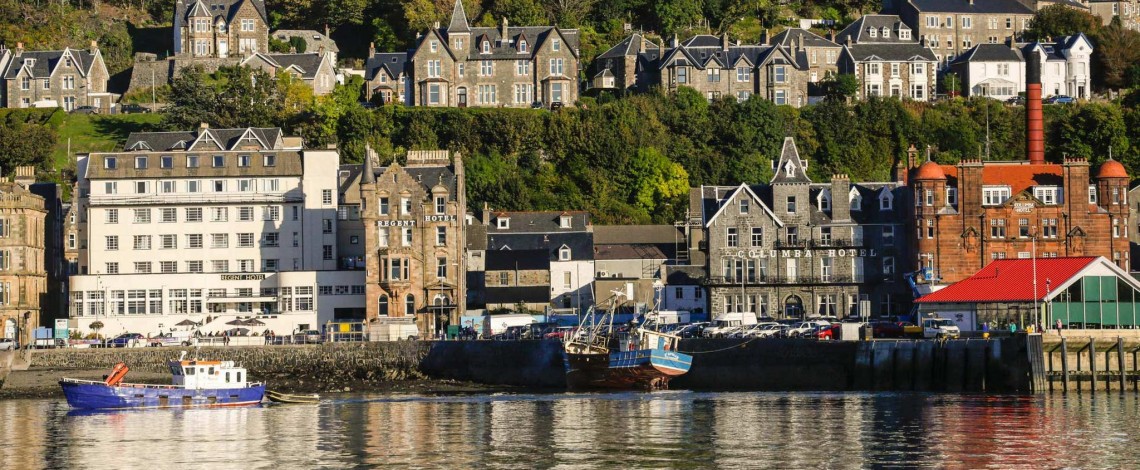 | Distillery Opened | Capacity | Malting Floor | Washback Type | Number of Washback | Number of Spirit Stills | Number of Wash Stills |
| --- | --- | --- | --- | --- | --- | --- |
| 1794 | 870 000 litres | / | European Larch | 4 | 2 | / |
History
Oban is one of Scotland's oldest distillers and one of the few distilleries to be located  in the centre of a bustling town, nestling beneath a steep cliff. One of Scotland's oldest sources of Single Malt Scotch Whisky, Oban is located just a short meander from the sea.
The Oban distillery was founded in 1794 by John and Hugh Stevenson, a year after the two entrepreneurial brothers formed their brewing company.

The town of Oban was more or less just a fishing village when the distillery was built and it now features prominently right in the heart of the town.
In 1820 Hugh Stevenson died and the next year his son Thomas take over the distillery.

Cause of bad investments, Thomas was forced to bankruptcy in 1829, and for many years the distillery was bought by other people, until 1931 when the production was ceased.
In 1937 the Oban distillery was in production again.
In 1979, Oban 12 years is on sale; ten years later, United Distillers launches Classic Malts and Oban 14 years old is included.
For 2016 the production will be slightly more than 800.000 litres.
Oban Distillery also has one of the best visitors center in this business, counting 35.000 visitors every year.
The distillery
The core products of Oban consists of:
Little Bay

14 year old

18 year old exclusive for USA

Distiller's Edition

21 year old
The Oban's equipment consists of a 7 ton traditional stainless steel mash tun with rakes, four washbacks made of European larch and one pair of stills.
Attached to the still is a rectangular, stainless steel, double worm tub to condensate the spirits vapours.   
1794 John and Hugh Stevenson begin distilling at Oban, a year after forming their brewing company.
1820 a year after being elected the second Provost of Oban, Hugh Stevenson dies.
1821 Hugh Stevenson's son Thomas takes over, buying up the remaining shares in the Oban Brewery Company.
1829 Bad investments force Thomas Stevenson into bankruptcy. His eldest son John takes over.
1830 After years of poor financial decisions by his father, John buys the distillery.
1866 Death in the family prompts the sale of the Oban distillery to local merchant Peter Cumstie.
1880 Railways arrives to Oban, increasing commerce and tourism to the town, largely grown up around the distillery.
1883 Cumstie sells Oban to James Walter Higgins who refurbishes and modernizes it.
1898 The Oban & Aultmore-Glenlivet Co. takes over with Alexander Edwards at the helm.
1923 The Oban Distillery Co. owned by Buchanan-Dewar takes over.
1925 Buchanan-Dawer becomes part of Distillers Company Limited (DCL).
1930 Scottish Malt Distillers buy Oban.
1960 The stills at Oban are converted to mechanical stoking.
1968 Floor maltings ceases and the distillery closed for reconstruction.
1972 Reopening of the distillery, with a new stillhouse.
1979 Oban 12 years is on sale
1988 United Distillers launches Classic Malts and Oban 14 year old is included.
1998 A Distiller's Edition is launched at Oban.
2002 The oldest Oban (32 years) so far is launched.
2004 A 1984 cask strength is released.
2009 Oban 2000, a single cask, is released.
2010 A no age distillery exclusive is released.
2013 A limited 21 year old is released.
2015 Oban Little Bay is released.
2016 A distillery exclusive without age statement is released.