PORT ELLEN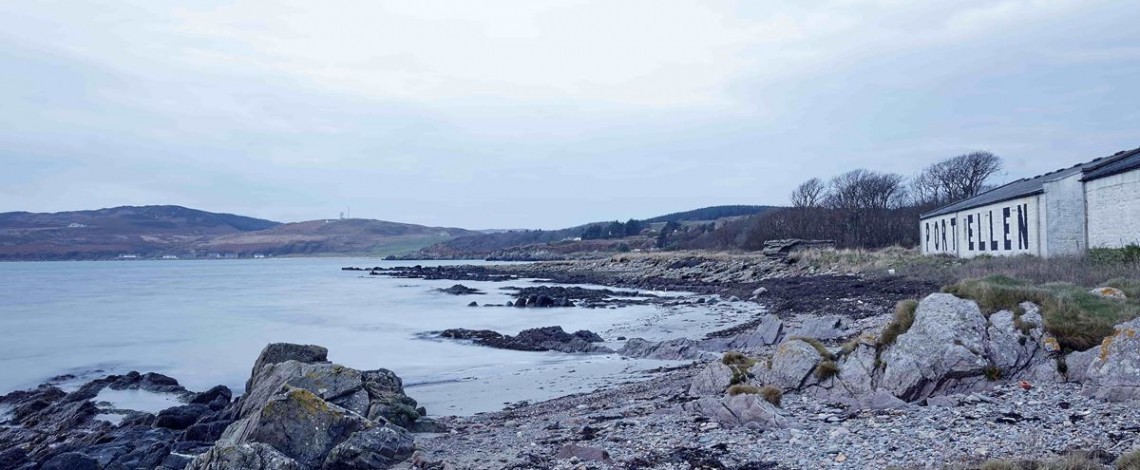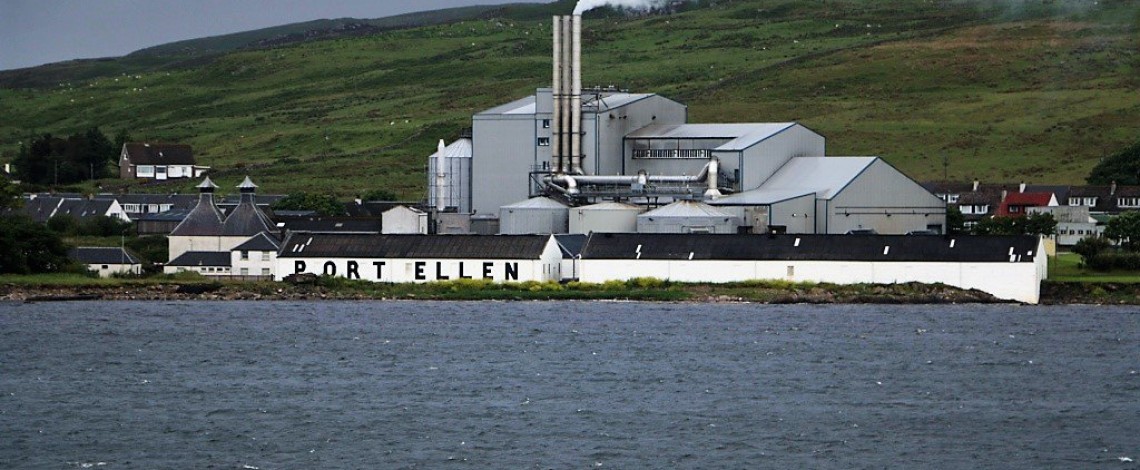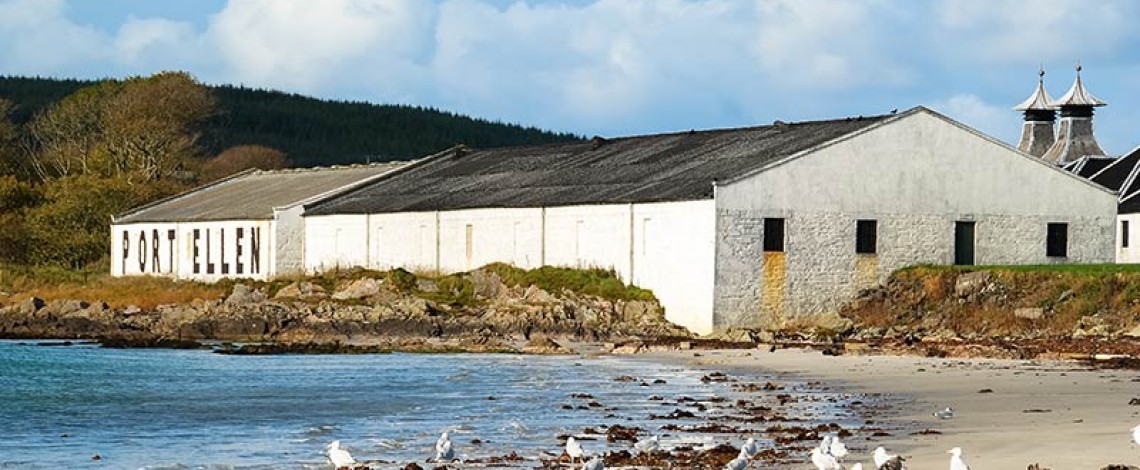 | Distillery Opened | Capacity | Malting Floor | Washback Type | Number of Washbacks | Number of Wash Stills | Number of Spirit Stills |
| --- | --- | --- | --- | --- | --- | --- |
| 1825 | 1.7 million litres | Dismissed in 1974 | Wooden | / | 2 | 2 |
Port Ellen Distillery was founded in 1825 by Alexander Kerr Mackay, who was the head of A. K. Mackay & Company, on the Kildaton south coast of Islay.
A few months into production he struggled and was forced to transfer the running of operations to three of his relations: John Morrison, Patrick Thompson and George MacLennan.
In 1833, production of Port Ellen was taken over by John Ramsay, who was a cousin to John Morrison.
When Ramsay died in 1892, his widow Lucy inherited the site. Lucy run the distillery until her death in 1906, at which point the distillery passed to her son, Captain Iain Ramsay. 
In 1920 Ramsay sold the Port Ellen Distillery to Buchanan-Dewars; in 1925 was transferred to Distillers Company Limited; in 1930 was transferred to Scottish Malt Distillers, who mothballed the site.
Port Ellen production resumed in 1967, at which point the number of stills was increased from two to four.
Blenders meanwhile, in the 1980s, only needed a small percentage of smoky malt in their whisky. The result was that distilleries either went onto short time working or closed. With three distilleries on the island, DCL was more exposed than most and Port Ellen was the smallest of the three with an annual output of 1.7 million litres of alcohol.
Because of this, the Port Ellen Distillery was mothballed again in 1983, and the site was officially closed in 1987.
Today, Port Ellen is associated with the huge drum maltings that was built in 1973. It supplies all Islay distilleries and a few others, with a large proportion of their malt.
Besides a couple of versions in the Rare Malts series, Diageo, the current owner, began releasing one official Port Ellen bottling a year in 2001. The single malt soon became a target for collectors.
1825 Alexander Kerr Mackay founds the Port Ellen Distillery. After a few months his three relatives John Morrison, Patrick Thomson and George Maclennan take over.
1833 John Ramsay, a cousin to John Morrison, comes from Glasgow to take over.
1892 Ramsay dies and the Port Ellen Distillery is inherited by his widow, Lucy.
1906 Lucy Ramsay dies and her son Captain Iain Ramsay takes over.
1920 Iain Ramsay  sells to Buchanan-Dewar who transfers the administration to the company Port Ellen Distillery Co. Ltd.
1925 Buchanan-Dewar joins Distillers Company Limited (DCL).
1930 The Port Ellen Distillery is mothballed.
1967 In production again after reconstruction and doubling of the number of stills from two to four.
1973 A large drum maltings is installed.
1980 Queen Elisabeth visits the Port Ellen distillery and a commemorative special bottling is made.
1983 

Port Ellen Distillery

 is mothballed.
1987 The Port Ellen Distillery closes permanently but the maltings continue to deliver malt to all Islay distilleries.
2001 Port Ellen cask strength first edition is released.
The Port Ellen Distillery had some peculiarity, the most noticeable of which was that the distillery's pot stills were heated by mechanical coal stokers, which then switched to steam heated coils. Port Ellen had a fairly modest production capacity, standings at only 1.7 million litres a year. The distillery had four pot stills; two wash and two spirit.
Port Ellen Distillery used traditional malting floors until 1974, at which point the site switched to drum maltings.
The core products of Port Ellen Distillery consist of:
ranging from 20 yo to 35 yo Annual Releases
Image source: Official Port Ellen Distillery Website & Twitter