PULTENEY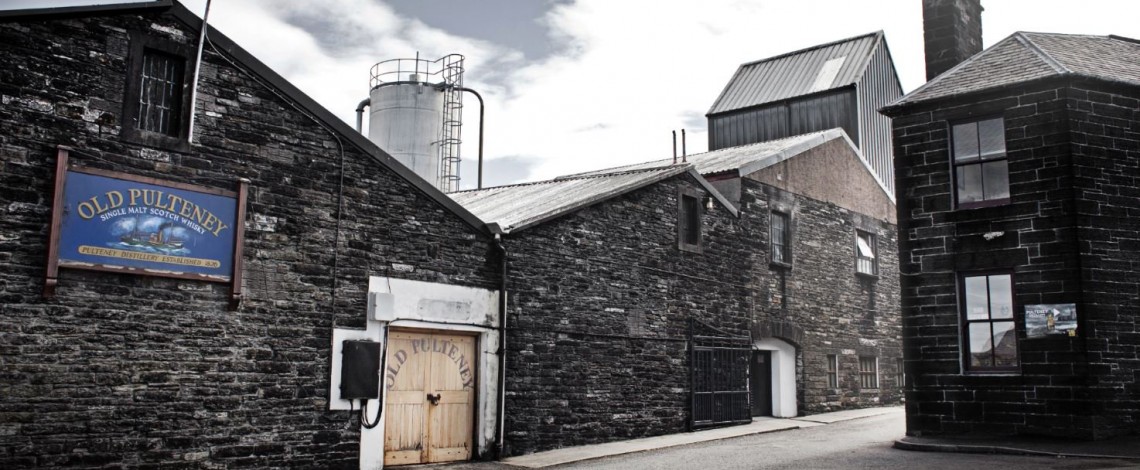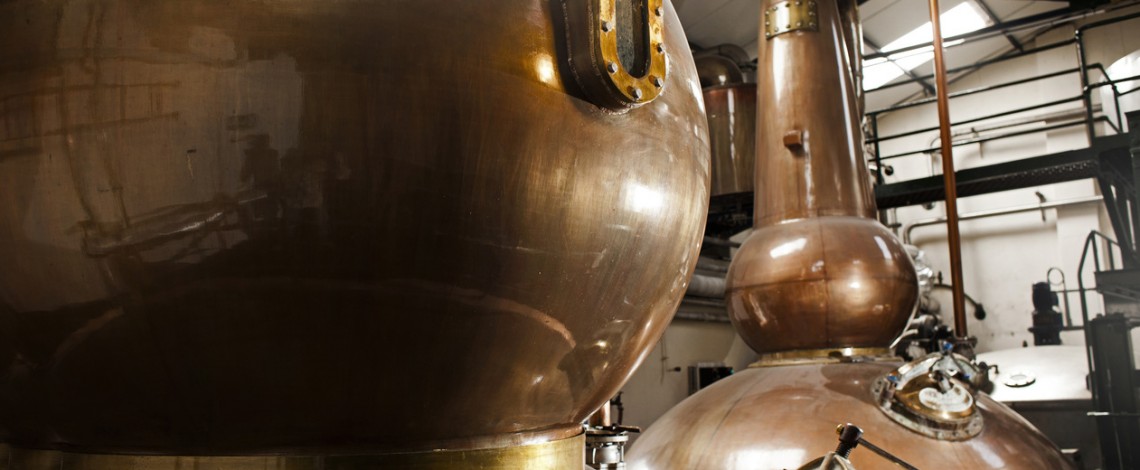 | Distillery Opened | Capacity | Malting | Washback Type | Number of Washbacks | Number of Wash Stills | Number of Spirit Stills |
| --- | --- | --- | --- | --- | --- | --- |
| 1826 | 1.8 million litres | Dismissed in 1959 | Stainless steel | 6 | 1 | 1 |
Pulteney distillery founded in 1826 by James Henderson is named after Sir William Pulteney who, at the beginning of the 1800s, decided to build an entirely new town with a fishing harbour situated next to Wick in the very north of Scotland.

James Watson bought Pulteney distillery in 1920 until Buchanan-Dewar took over. Wick had become a "dry" town and whisky producing was not very popular at that time. Two years later they sold it to Distillers Company Ltd. Who closed it in 1930.

The Pulteney distillery remained inactive for about 20 years until Robert Cumming brought it back to live in 1951.
Hiram Walker took over in 1955 and started renovations and expansions the following years.
The distillery, after being rebuilt in 1958, was bought 3 years later, in 1961 by Alled Breweries.
To that time Pulteney distillery produced mainly for blends as Ballentine's.

In 1995 Inver House Distillers bought the Pulteney distillery.
Today Old Pulteney is one of the most famous Single Malts of the Highlands.

1826 James Henderson founds the Pulteney distillery.
1920 The Pulteney distillery is bought by James Watson.
1923 Buchanan-Dewar takes over.
1930 Production ceases.
1951 In production again after being acquired by the solicitor Robert Cumming.
1958 The Pulteney distillery is rebuilt.
1959 The floor maltings close.
1961 Allied Breweries buys James & George Stodart Ltd.
1981 Allied Breweries changes name to Allied Lyons.
1995 Allied Domecq sells Pulteney to Inver House Distillers.
1997 Old Pulteney 12 years is launched.
2001 Pacific Spirits (Great Oriole Group) buys Inver House at a price of $85 million.
2004 A 17 year old is launched.
2005 A 21 year old is launched.
2006 International Beverage Holdings acquires Pacific Spirit UK.
2010 WK499 Isabella Fortuna is released.
2012 A 40 year old and WK217 Spectrum are released.
2013 Old Pulteney Navigator, The Lighthouse range (3 expressions) and Vintage 1990 are released.
2014 A 35 year old is released.
2015 Dunnet Head and Vintage 1989 are released.
The Pulteney distillery is equipped with a stainless steel semi-lauter mash tun clad with wood and with a copper canopy.
There are six washbacks dating from the 1920s all made from Corten steel, replaced in 2016 with stainless steel.
Fermentation time is a mix of short cycles (of 50 hours) and long ones(of 110 hours).

The core range consists of:

12, 17, 21 and 35 yo
Old Pulteney Navigator
Limited vintage 1989

Image source: Pulteney Official Website and Twitter