TOMINTOUL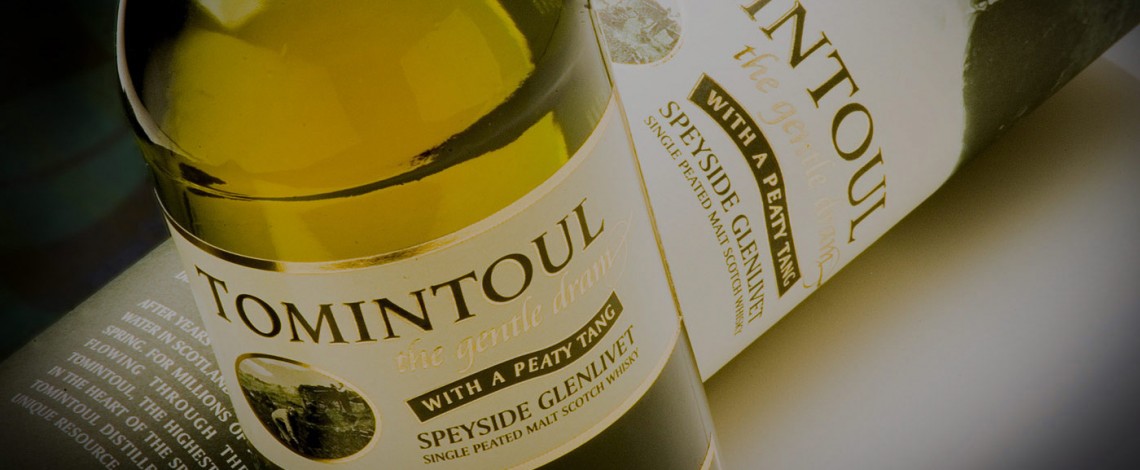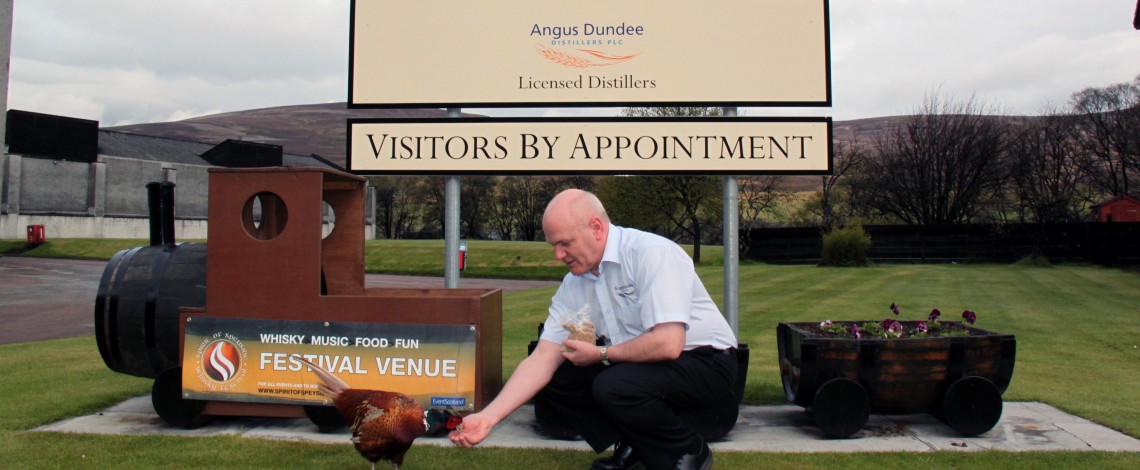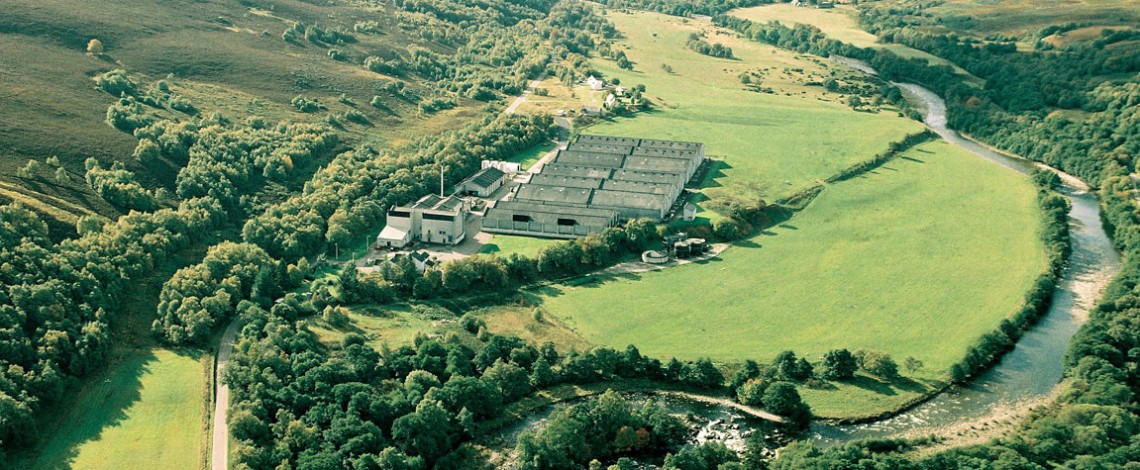 | Distillery Opened | Capacity | Malting Floor | Washback Type | Number of Washbacks | Number of Wash Stills | Number of Spirit Stills |
| --- | --- | --- | --- | --- | --- | --- |
| 1965 | 3.3 million litres | Yes | Stainless Steel | 6 | 2 | 2 |
Tomintoul distillery was founded in 1965 by Tomintoul Distillery Ltd and it takes the name from the near village.

The distillery is located in Speyside near the Cairngorm National Park and Tomintoul village. Moreover, the Tomintoul distillery uses the water, which come from the Ballantruan spring.
Around the
Tomintoul distillery
there are
different species
of animals and one of them is particularly important. These are the
pheasants
because,
despite living around it
, they come for dinner when the grain trucks arrived in the
distillery
.
One of them, called Vincent, has become a mascot of  Tomintoul distillery and  it  can be fed by hand.
The Tomintoul distillery has six warehouses and generally for the maturation of whisky they use American white oak ex-bourbon cask.
But sometimes for special bottling they use Oloroso sherry and port wine casks.
In Tomintoul whisky it's possible to find a spicy and nutty aromas.
In 2000 Aaron and Tania, sons of Terry Hillman,  bought Tomintoul distillery and in 2003 they acquired Glencadam.
Last year they sell their own products in more than 70 countries, all well as providing bulk whisky for own-label products. Recently they have also jumped on the single grain whisky bandwagon and have released three versions of Streathcolm.

1965 The Tomintoul distillery was founded by Tomintoul Distillery Ltd.
1973  Scottish & Universal Investment Trust bought the distillery, in the same year it bought Whyte&Mackay and transfer Tomintoul distillery to that company.
1974  The stills were increased to four and Tomintoul 12 years was launched
1978  Lonhro bought  Scottish & Universal Investment Trust.
1989  Lonhro sold Whyte & Mackay to Brent Walker.
2000  Angus Dundee plc bought Tomintoul distillery.
2002  Tomintoul 10 year was launched.
2003  Tomintoul 16 years was launched.
2004  Tomintoul 27 years was launched.
2005  Old Ballantruan, a young seated version, was launched.
2008  1976 Vintage and Peaty Tang were released.
2009  A 14 year old and a 33 year old were released.
2010  A 12 year old Port wood finish was released.
2011  A 21 year old, a 10 year old Ballantruan and Vintage 1966 were released.
2013  A 31 year old single cask was released.
2015  Five Decades and 40 year old were released.
2016  40 year old and Tlàth without age were launched.
Tomintoul distillery is equipped with an 11.6 ton semi lauter mash tun, six stainless steel washbacks and two pairs of stills.
The stills of the Tomintoul distillery are in copper and are heated to evaporate the alcohol. When this rises in the still, it is pick up and condensed again in a liquid. This process is made twice.
Moreover the Tomintoul distillery pays attention to wastefulness. In fact, it uses and mix the cold water, which is used to cool the warm vapour that rised up from the spirit still to heat wort, and the barley husks to create a syrup. This, is used to make animal feed.
The Tomintoul distillery range consist of:

10 yo
10 yo Old Ballantruan 
12 yo
14yo
15 yo Port Finish
16 yo
25yo
40 yo
Tlàth
Peaty Tang
Old Ballantruan
1976 Vintage
Single Cask
Image source: official Tomintoul website