TULLIBARDINE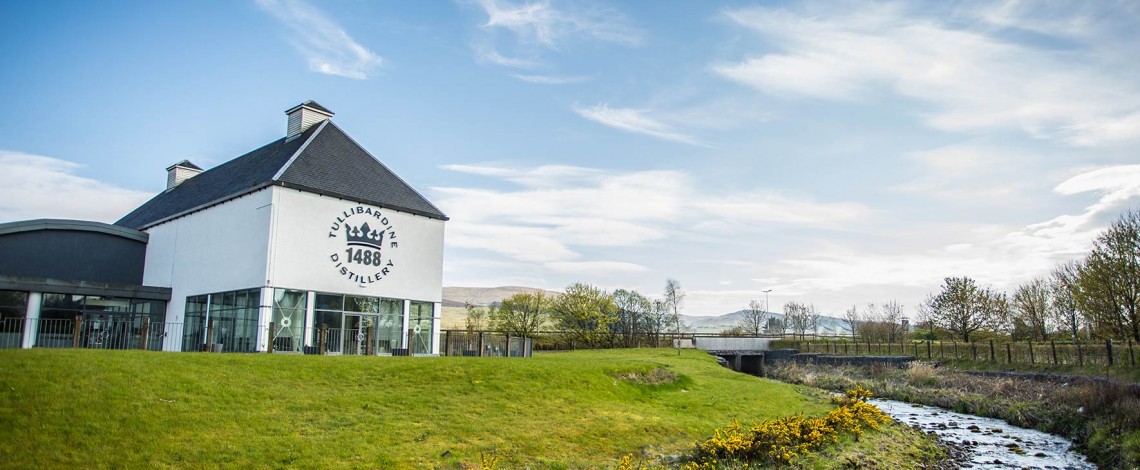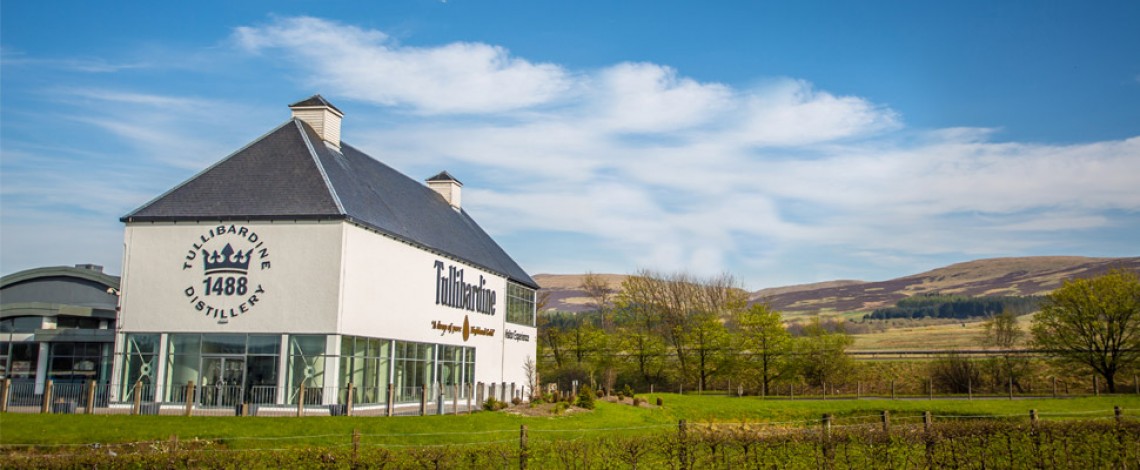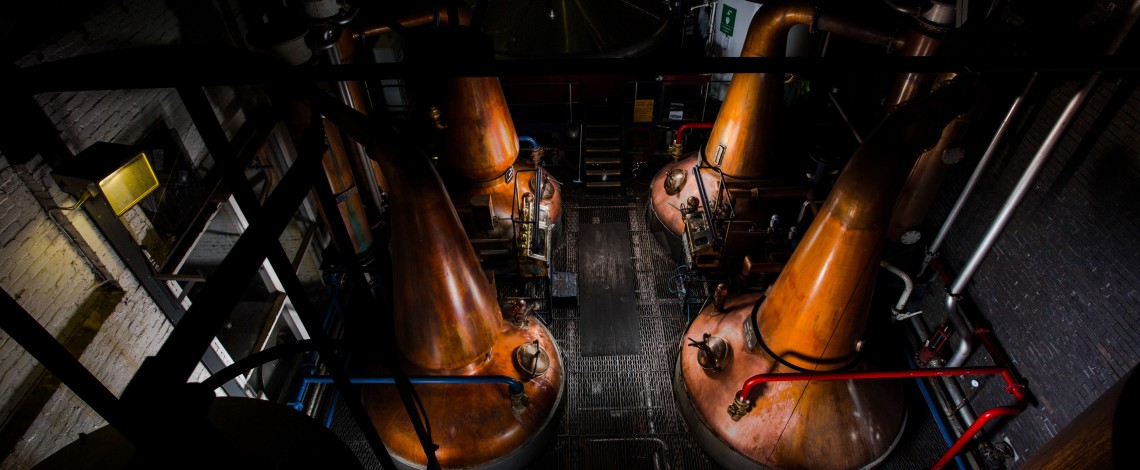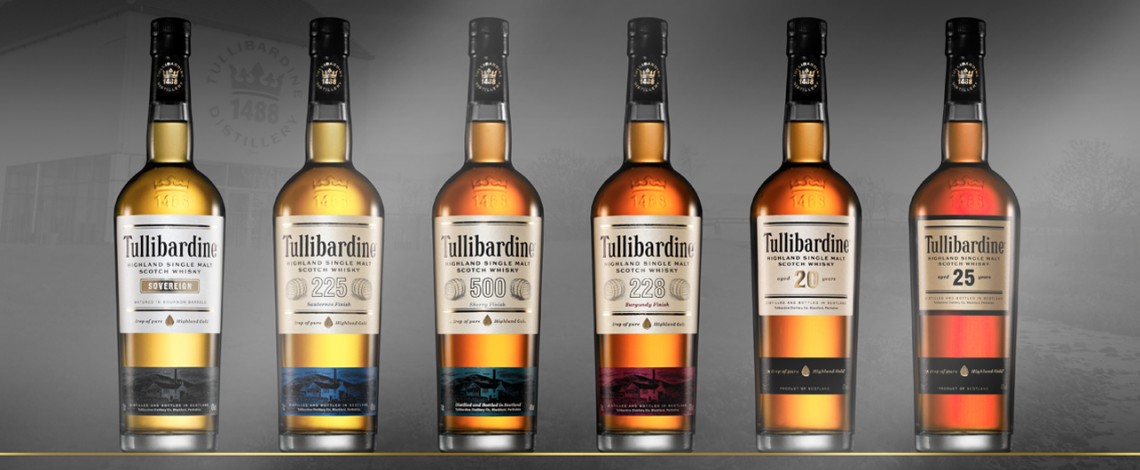 | Distillery Opened | Capacity | Malting Floor | Washback Type | Number of Washback | Number of Wash Stills | Number of Spirit Stills |
| --- | --- | --- | --- | --- | --- | --- |
| 1949 | 2.5 million litres | / | Stainless Steel | 9 | 2 | 2 |
In 1947, architect William Delmé-Evans buys the Gleneagles Brewery site and starts building the Tullibardine Distillery: when testing the water flowing from the spring of the Ochil Hills, he knew that it was the perfect spot to start distilling whisky.
In 1949 the Tullibardine Distillery is founded.
Between 1953 and 1993 a few property changes happen: Tullibardine is first sold to Brodie Hepburn, which is then bought by Invergordon Distillers; Invergordon is later bought by Whyte & Mackay, which mothballs the Tullibardine Distillery in 1994.
It's only in 2003 that Tullibardine rises again after being bought by a consortium, whose idea was to create a retail park using part of the site and take advantage of its convenient position.
In 2011 the company sells Tullibardine Distillery and the retail center to a French wine and spirit group, Picard, which owns the Highland Queen and Muirhead's brands.
In 2013 a total revamp of the whisky range takes place at Tullibardine Distillery and a newly repackaged range of single malts is introduced.
Old Tullibardine whiskies were known to be oily, with floral and nutty notes; new Tullibardine range of whiskies keeps the light, floral and malty character, but the intensive wood usage makes it a bit difficult to determine a specific character for the distillery.
1949 William Delmé-Evans founds the Tullibardine Distillery
1953 The Tullibardine distillery is sold to Brodie Hepburn Ltd
1971 Invergordon Distillers buys Brodie Hepburn Ltd
1973 Number of stills increase to four
1993 Whyte & Mackay (owned by Fortune Brands) buys Invergordon Distillers
1994 Tullibardine is mothballed
1996 Whyte & Mackay changes name to JBB
2001 JBB is bought out from Fortune Brands by management and changes name to Kyndal
2003 A consortium buys Tullibardine for £1.1 million. On December, production starts
2005 Tullibardine releases 3 wood finishes and a John Black selection
2007 5 different wood finishes and few single cask vintages are released
2011 Picard buys the Tullibardine Distillery
2015 A 60yo is released
Tullibardine Distillery is equipped with a 6 ton stainless steel sami-lauter mash tun, 9 stainless steeel washbacks with a minimum fermentation of 52 hours and 2 pairs of stills.
Tullibardine total capacity is estimated to 2.5 million litres.
The core products consist of:
Sovereign
225 Sauternes finish
228 Burgundy finish
500 Sherry finish
20 yo and 25yo
60yo
Vintage 1970
2004 Vintage
The Murray
Image source: Tullibardine Official Website