AULTMORE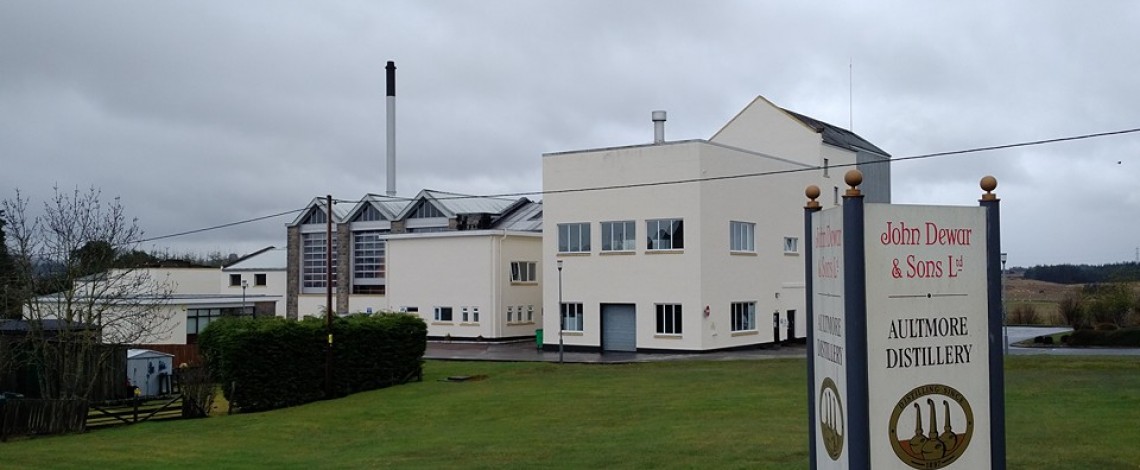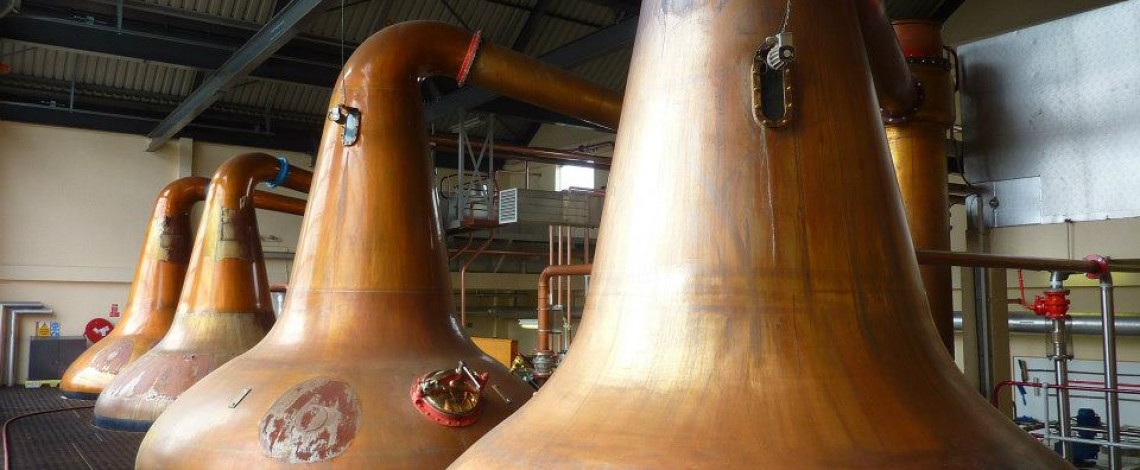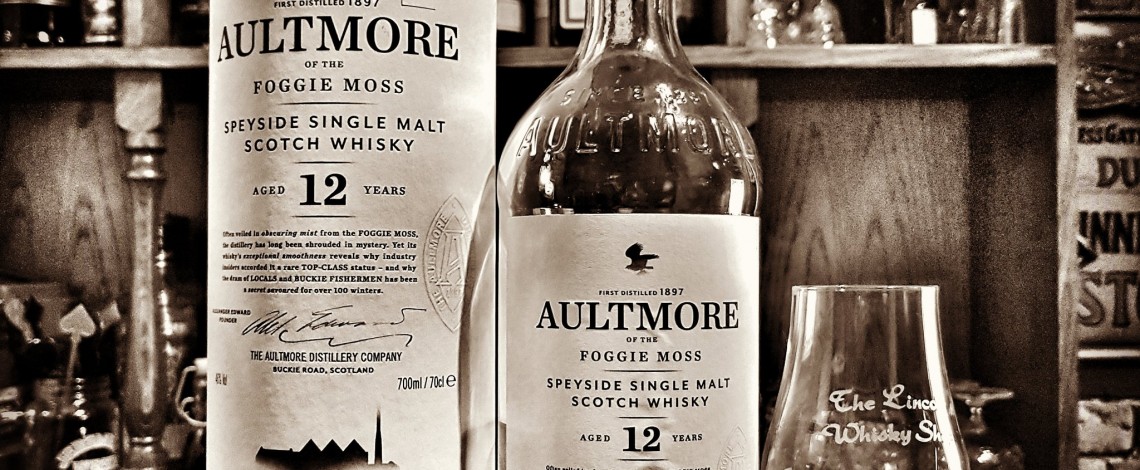 | Distillery Opened | Capacity | Malting Floor | Washback Type | Number of Washbacks | Number of Wash Stills | Number of Spirit Stills |
| --- | --- | --- | --- | --- | --- | --- |
| 1896 | 3.2 million litres | Dismissied in 1968 | Larch | 6 | 2 | 2 |
Aultmore, meaning 'big burn' in Gaelic, was named after a nearby river.
The Aultmore distillery was founded in 1896 by Alexander Edward owner of Benrinnes and Craigellachie Distillery.
Aultmore distillery is located in the heartlands of Speyside, along the banks of the Burn of Auchinderran, known as the Foggie Moss Burn, long an area renowned for its illicit stills.
Alexander Edward in 1923 decided to sell the Aultmore distillery to John Dewar & sons for 20,000£. This sale suggests that Aultmore distillery may have already been an important part of Dewar blends during this time.
Aultmore distillery produces today around 3.000.000 litres of spirit (2014). Most of it goes into the blend Dewar's White Label.

Since 1998 Aultmore distillery has been owned by Bacardi, the largest private spirits company in the world. Not only do they own five distilleries but, more importantly, they are the third biggest seller of blended scotch in the world after two giants, Diageo and Pernod Ricard. Their two brands, William Lawson's and Dewar's, are number 6 and 9 on the top 10 list and have sold a total of 67 million bottles in 2015.
The rapid expansion forced the owners to look for a new blending centre and in 2008 they started building a plant south of Glasgow in Poniel, South Lanarkshire.
Before this last sale the Aultmore distillery underwent a major upgrade in 1971 which also included the doubling of production capacity thanks to the installation of a new pair of stills.

1896 Alexander Edward, owner of Benrinnes and cofounder of Craigellachie Distillery, builds Aultmore distillery.
1898 Aultmore distillery production is doubled; the company Oban & Aultmore Glenlivet Distilleries Ltd manages Aultmore distillery.
1923 Alexander Edward sells Aultmore distillery for £20,000 to Jhon Dewar & Sons.
1925 Dewar's becomes part of Distillers Company Limited (DCL).
1930 The administration in transferred to Scottish Malt Distillers (SMD).
1971 Aultmore distillery doubles its production capacity with two more stills.
1991 UDV launches a 12-year old Aultmore in the Flora & Fauna series.
1996 A 21 year old cask strength is marketed as a Rare Malt.
1998 Aultmore distillery, along with the rest of the Dewar's portfolio plus Bombay Gin, is sold to Bacardi for £1.150 million.
2004 Aultmore distillary launches a new official bottling (12 years old).
2014 Aultmore distillery releases three new expression - 12, 25 and 21 year old for duty free.
2015 Aultmore distillery releases an 18 year old.
Aultmore distillery is equipped with a 10 ton Steinecker full lauter mash tun, six washbacks made of larch with a minimum fermentation time of 56 hours and two pairs of stills.
The Aultmore distillery's range consist of :
12 yo
25 yo
21 yo
18 yo
30 yo in the foreseeble future