CAOL ILA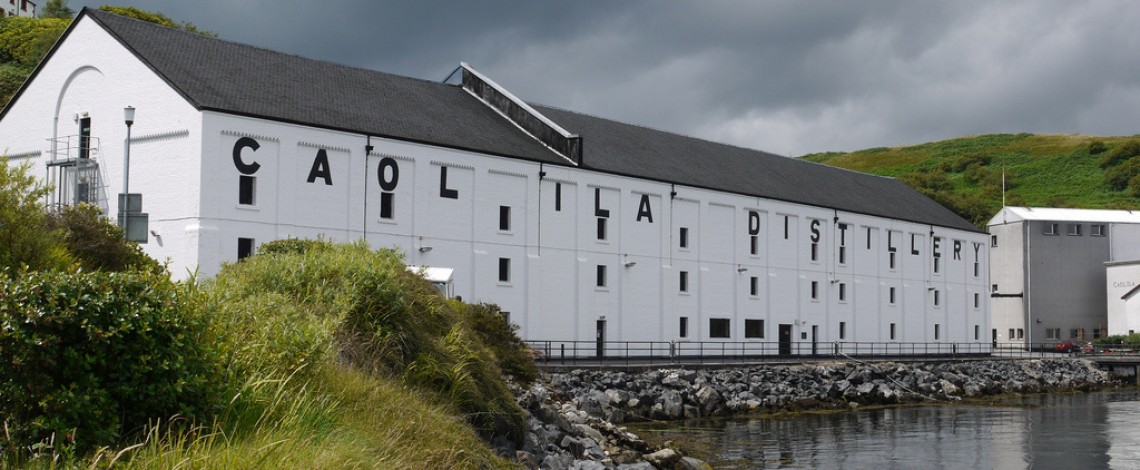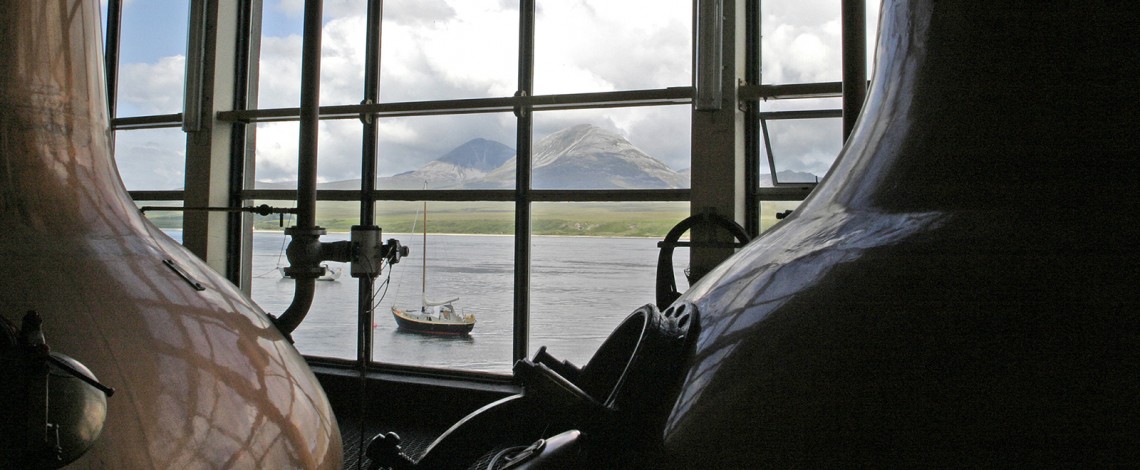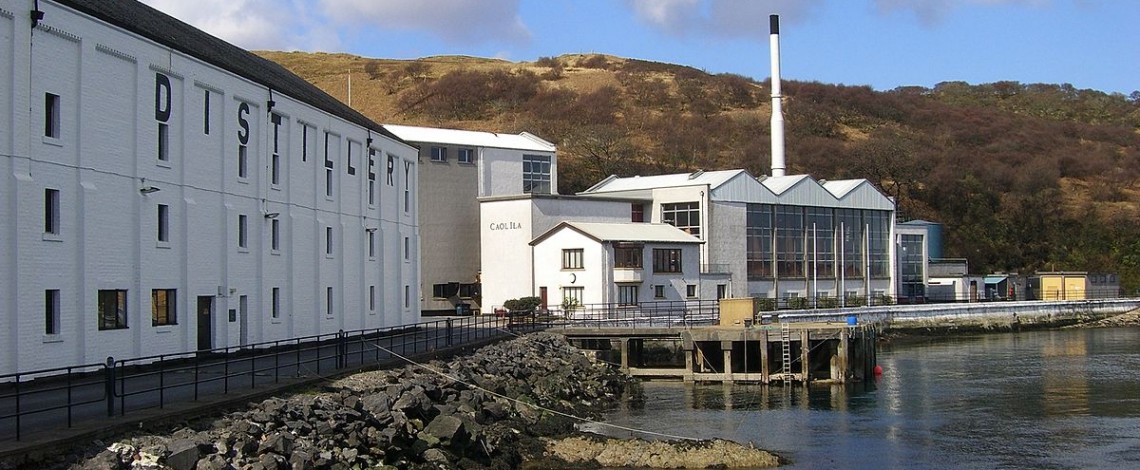 | Distillery Opened | Capacity | Malting Floor | Washback Type | Number of Washbacks | Number of Spirit Stills | Number of Wash Stills |
| --- | --- | --- | --- | --- | --- | --- |
| 1846 | 6.5 Million litres | / | Wood / Stainless Steel | 8 / 2 | 3 | 3 |
Caol Ila (Gaelic for Sound of Islay) which is pronounced as col eela. The name relates directly to its location, directly on the shore of the Sound of Islay less than a mile north from Port Askaig.

Caol Ila is one of the lighter Islay whiskies, pale in colour, with peaty, floral and peppery notes. In addition to being sold as a single malt, it is used heavily (around 95% of their production) in blends such as Johnnie Walker and Black Bottle. Since 1999, Caol Ila has also produced a non-peated "highland spirit".

Different expressions of Caol Ila have generally rated highly at spirit ratings competitions. The 12-year Caol Ila, for example, received two double gold, three gold, and one silver medal from the San Francisco World Spirits Competition between 2005 and 2010. It also received an above-average score of 90-95 from Wine Enthusiast in 2005. The 18- and 25-year expressions, though not as frequently rated by outside agencies, have also tended to score well.

Caol Ila Distillery was founded in 1846 by Hector Henderson. Caol Ila did not fare well, and changed hands in 1854 when Norman Buchanan, owner of the Isle of Jura Distillery, took over.

In 1863 the business was acquired by Bulloch Lade & Co, of Glasgow, traders in whisky stocks. By the 1880s over 147,000 gallons of whisky were produced there each year. In 1920 Bulloch Lade went into voluntary liquidation, and a consortium of businessmen formed the Caol Ila Distillery Company Ltd. In 1927 the Distillers Company Limited acquired a controlling interest in Caol Ila, and in 1930 Scottish Malt Distillers Ltd obtained ownership of all the shares. Caol Ila eventually became part of Diageo.

Caol Ila closed during World War II, from 1941 - 1945, because of wartime restrictions on the supply of barley to distillers. From then, production continued until 1972, when the entire structure of Caol Ila was demolished. A larger distillery was built in the same original architectural style, and production resumed in 1974. Today Caol Ila is the distillery with the largest production on the island. What Kilchoman produces in a year takes Caol Ila distillery only one week. Caol Ila is often referred to as a whisky factory and the peaty liquid is often used, for almost 90%, in blend whiskies such as Chivas Regal and others.
1846: Hector Henderson founds Caol Ila.
1852: Norman Buchanan buys Caol Ila.
1863: Norman Buchanan sells  Caol Ila to Bulloch, Lade & Co.
1879: Caol Ila is rebuilt and expanded.
1920: Bulloch is liquidated and the distillery is taken over by Caol Ila Distillery.
1927: DCL (Diageo) buys Caol Ila Distillery.
1972: Caol Ila is demolished and rebuilt except for the warehouses.
1974: Caol Ila installs 6 new stills.
2003: Caol Ila release a 25 year old cask strenght.
2006: Unpeated 8 year old and 1993 Moscatel are released.
2011: Caol Ila's capacity increased to 6.5 Million litres.