DUFFTOWN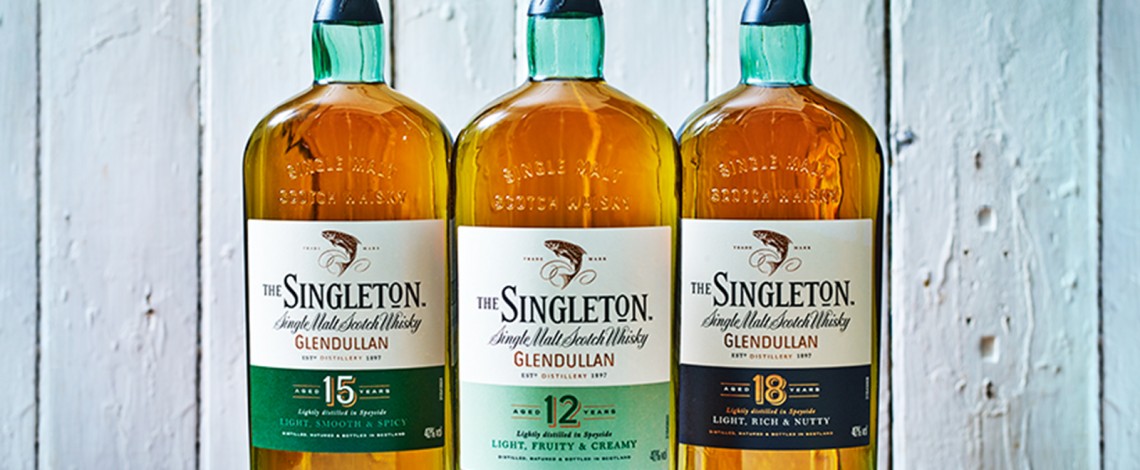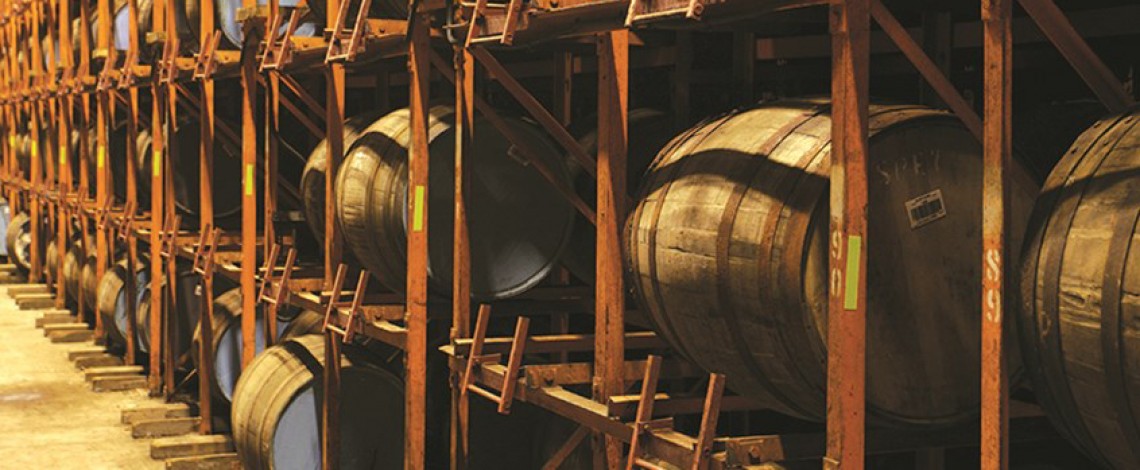 | Distillery Opened | Capacity | Malting Floor | Washback Type | Number of Washback | Number of Wash Still | Number of Spirit Still |
| --- | --- | --- | --- | --- | --- | --- |
| 1896 | 6 millions litres | Dismissed in 1968. | Stainless | 12 | 3 | 3 |
In Dufftown there is a motto which says
"Rome was built on seven hills and Dufftown stands on seven stills." 
In fact the distillery sits on the bank of the River Dullen amongst Spey valley.
The Singleton of Dufftown was built during the reign of Queen Victoria and the building in which the distillery is, originally was an old mill converted by the Glenlivet-Dufftown Company when they founded the distillery.
In the first years of the distillery's life, the area's water supply became a source of contention because there were six distilleries in the same town. The situation changed at the beginning of XX century after many altercations, by correspondence.
During the Second World War Dufftown closed to conserve barley supplies and reopen in 1947 returning to its former level of production and producing excellent Speyside expressions.
Dufftown distillery has eight warehouses which house about 100,000 bourbon barrels and sherry casks of malt whisky.
Until 1968 Dufftown distillery has used the malt which was launched from production of 1895, but today they buy it from Diageo.

1895  Peter Mackenzie, Richard Stackpole, John Symon and Charles McPherson built the distillery Dufftown-Glenlivet.
1896  Production started in November.
1897  The distillery is owned by P. Mackenzie & Co., who also owns Blair Athol in Pitlochry.
1933  P. Mackenzie &Co. was bought by Arthur Bell & Sons.
1968  In the distillery the floor malting was discontinued and malt was bought from outside suppliers.
1968 The number of stills was increased from two to four.
1974  The number of stills was increased from four to six
1979  The stills were increased by a further two to eight.
1985  Guinness bought Arthur Bell & Sons.
1997  Guinness and Grand Metropolitan merge to form Diageo.
2006  The Singleton of Dufftown 12 year old is launched as a special duty free bottling.
2008  The Singleton of Dufftown is made available also in the UK
2010  A Manager's Choice was released
2013  A 28 year old cask strength and two expressions for duty free- Unité and Trinité- were released.
2014  Tailfire, Sunday and Spey Cascade were released.
Dufftown  distillery is equipped with a 13 ton full lauter mash tun, 12 stainless steel washbacks, three pairs of stills and furthermore all stills  have sub coolers. 
The style of the single malt distillery is green and herbaceous, obtained from a clear must and a long fermentation. After adding a slow distillation, and the fact that the stills are filled with small volumes to allow as much contact as possible with copper, you have what gives it its true character.
The core range consist of:
The Singleton Dufftown 12,15 and 18 yo.
 Trinitè 
 Libertè 
 Artisan
Tailfire 
 Sunray 
 21 yo
 25 yo
 The Singleton of Dufftown 28 yo
image source: malts.com and thesingleton.com