GLENMORANGIE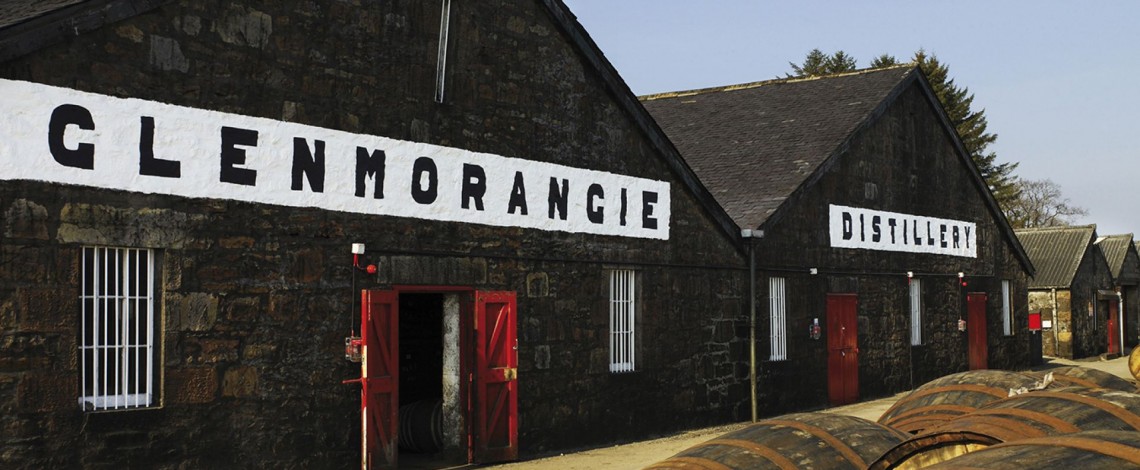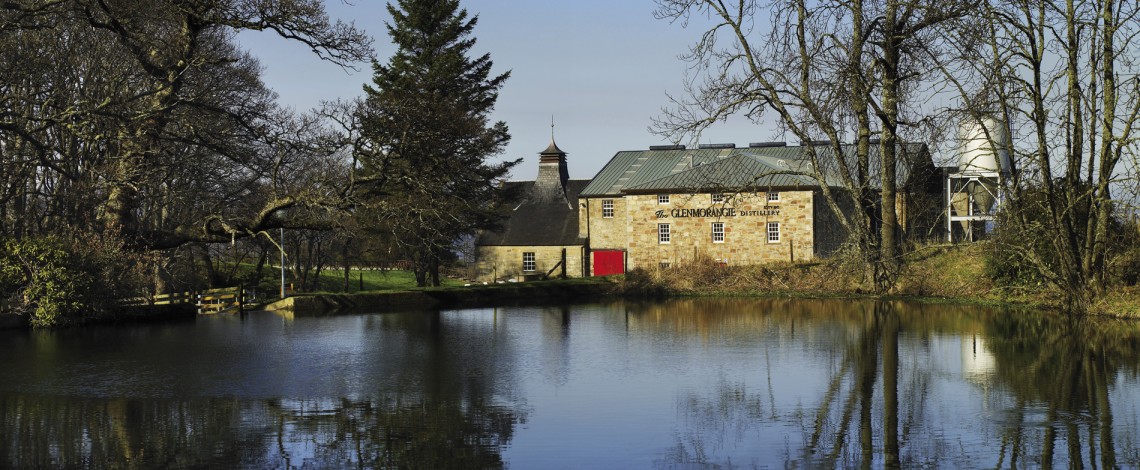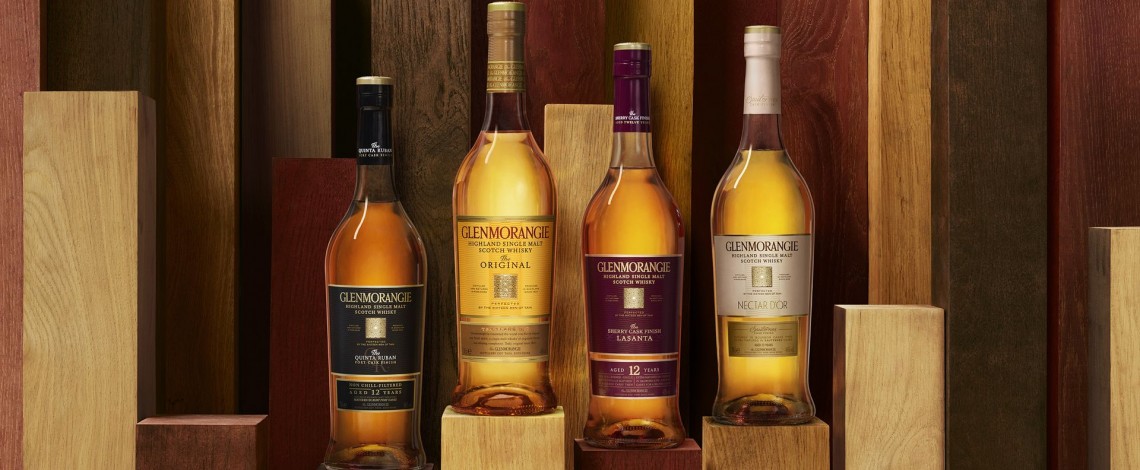 | Distillery Opened | Capacity | Malting Floor | Washback Type | Number of Washbacks | Number of Wash Stills | Number of Spirit Stills |
| --- | --- | --- | --- | --- | --- | --- |
| 1843 | 6 million litres | Dismissed in 1977 | Stainless steel | 12 | 4 | 4 |
Glenmorangie Distillery was founded in 1843 by William Matheson in the Scottish Highlands.
The Glenmorangie Distillery, with its peaceful surrounding, has inspired since the early years the production of a complex and smooth single malt whisky.
Glenmorangie whisky is distilled in Scotland's tallest stills, matured in finest casks and perfected by The Men of Tain, the craftsmen, who are the keeper of the distillery's most valuable secrets.
Glenmorangie has been one of the first four brands to be sold overseas: Glenfiddich was first, followed by Glenlivet and Macallan; Glemorangie is still one of the top 4 brands in sales 50 years apart.

Since the beginning, Glenmorangie has been going against the current: when whisky advertising was all about reminding people about the existance of whisky, rather than finding new customers, Glenmorangie was starting a campaign to explain customers how much stands behind whisky making. The highly successful campaign, called "The Men of Tain" would run for more than 25 years, featuring the people behind a bottle of Glenmorangie and explaining them that it is a craft.
Today Glenmorangie is the fourth sold single malt in the world and has increased by 85% in the last seven years.
Glenmorangie single malts are praised for their smoothness, richness and complexity.
Glenmorangie is known for its expertise in wood: 30 years ago, Glenmorangie pioonered the art of extra-maturation - now widely used in the whisky industry - by transferring spirits from ex-bourbon casks into ex-wine casks to let the whisky gain more layers of flavour during maturation process.

1843 William Matheson applies for a license for a farm distillery called Morangie, which is rebuilt by them
1849 Production starts at Glenmorangie in November
1887 The distillery is rebuilt and Glenmorangie Distillery Company Ltd is formed
1931 Glenmorangie Distillery closes and reopens 5 years later
1980 Number of stills increases to 4 and own malting is dismissed
1990 Glenmorangie stills double to 8
1994 A visitor center is opened at Glenmorangie
1997 A museum is opened at 

Glenmorangie

2001 Glenmorangie buys the Scotch Malt Whisky Society. The Macdonald family decides to sell Glenmorangie plc to Moët Hennesy at £300 million
2005 A 30 yo is launched
2007 The entire Glenmorangie range gets a makeover: 15yo and 30yo are discontinued and the rest gets new names and packaging
2008 Production expansion begins at Glenmorangie and it will end the year after
2010 Glenmorangie Finealta is released
2012 Glenmorangie Artein is released
2014 Companta, Taghta and Dornoch are released
2016 Milsean, Tayne and Tarlogan are released
Glenmorangie Distillery is equipped with a full lauter mash tun with a charge of 10 tonnes, 12 stainless steel washbacks with a fermentation time of 52 hours and six pairs of stills.
Glenmorangie stills are the tallest in Scotland and they are hosted in a magnificent room.
Total capacity of Glenmorangie Distillery is 6 million litres.
The core products consist of:
Original
18 and 25 yo
Quinta Ruban, Nectar D'Or, Lasanta
Signet
Sonnalta PX
Finealta, Artein
Ealanta
Companta
Tùsail
Milsean
A Midwinter's Dram
Dornoch
Duthac
Tarlogan
Tayne
Image source: Glenmorangie Official Website.