HIGHLAND PARK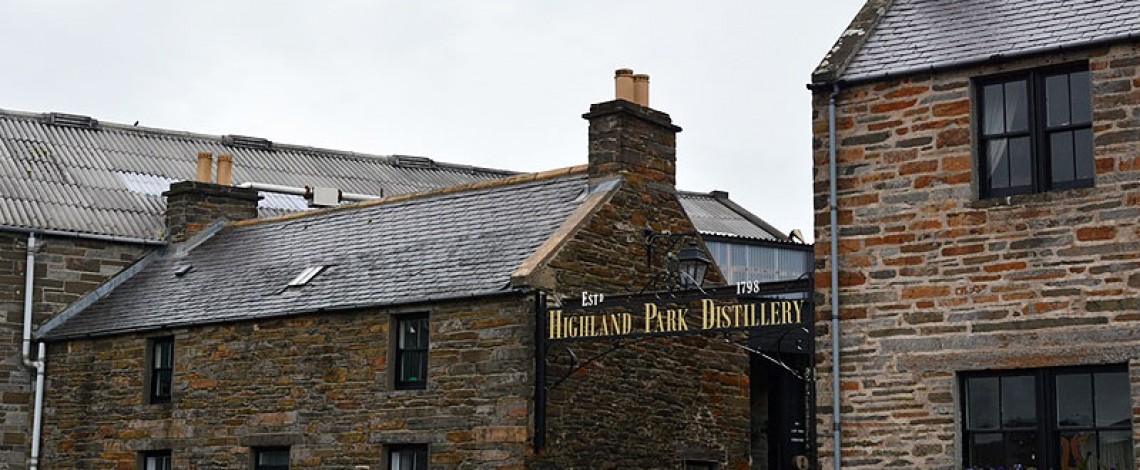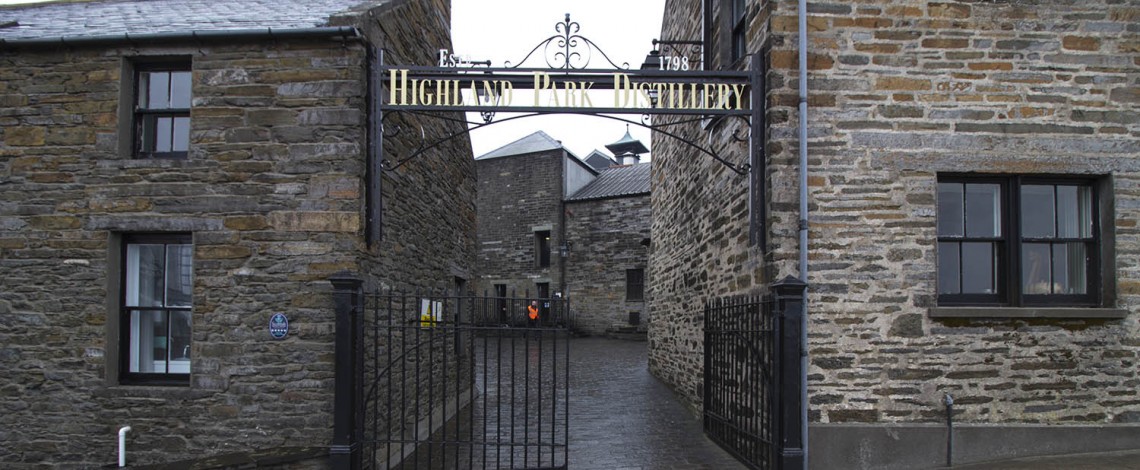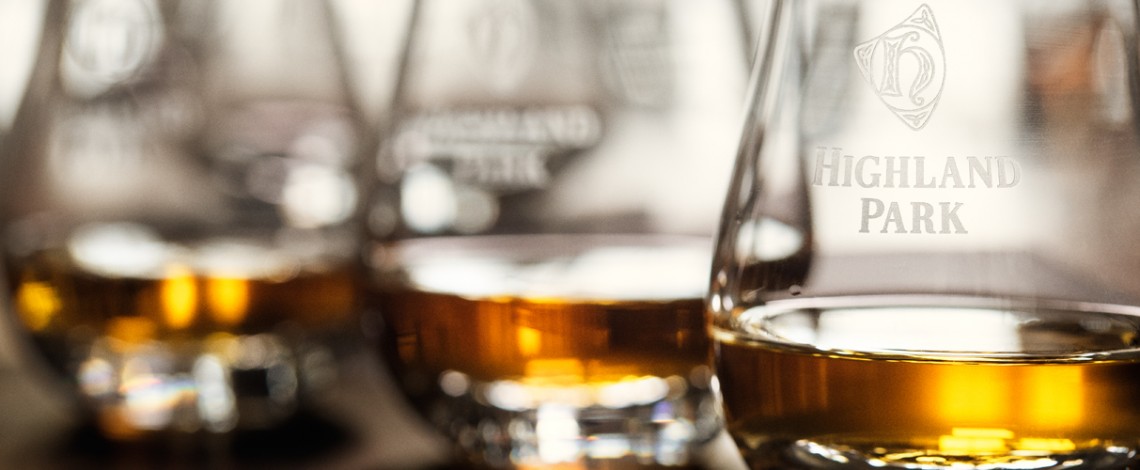 | Distillery Opened | Capacity | Malting Floor | Washback Type | Number of Washbacks | Number of Spirit Stills | Number of Wash Stills |
| --- | --- | --- | --- | --- | --- | --- |
| 1798 | 2.5 millions litres | / | Oregon pine | 12 | 2 | 2 |
History
Highland Park was founded in 1798 by David Robertson, in the site where the local priest and smuggler Magnus Eunson used to distill whisky illegally.

In 1826 the distillery obtains a license, and Robert Borwick takes over the production with his family until 1895, when Glenlivet proprietor James Grant acquired it, doubling the capacity.
For a distillery with its origins in the 18th century, Highland Park has actually had relatively few owners, and from 1937 until 1999 it was in the hands of Highland Distilleries.

That company invested heavily in promoting the single malt brand and so opened a visitor centre in 1986. In fact, it will be awarded "Five Star Visitor Attraction" many years later.

In 1999, Highland Distillers is finally acquired by the Edrington Group and William Grant & Sons, who continue to take great care of Highland Park, operating an energetic release program, with many limited editions of whisky.

Nowadays, Highland Park preserves his ancient spirit in its various products, naming them after famous Viking gods.


The Distillery

The core products of Highland Park consists of:
12 years old

15 years old

18 years old

21 years old

25 years old

30 years old

40 years old

Svein

Einar

Harald

Sigurd

Ragnvald
Thorfinn
The distillery is equipped with a semi-lauter mash tun, twelve Oregon pine washbacks with a fermentation time between 50 and 80 hours, and two pairs of stills.
Two different varieties of malt are mixed before mashing, in order to obtain the final product.

1798 David Robertson founds the distillery. The local smuggler and businessman Magnus Eunson previously  operated an illicit whisky production on the date.

1816 John Robertson, an Excise Officer who arrested Magnus Eunsoon, takes over production.

1826 Highland Park obtains a license and the distillery is taken over by Robert Bowick.

1840 Robert's son George Borwick takes over but the distillery deteriorates.

1869 The younger brother James Borwick inherits not consider the distillation of spirits as compatible with his priesthood.

1895 James Grant (of Glenlivet Distillery) buys Highland Park.

1898 James Grant expands capacity from two to four stills.

1937 Highland Distilleries buys Highland Park.

1979 Highland Distilleries invests considerably in marketing Highland Park as single malt which increases sales markedly.

1986 A visitor centre, considered one of Scotland's finest, is opened.

1997 Two new Highland Park are launched, and 18 year old and a 25 year old.

1999 Highland Distiller are acquired by Endrington Group and William Grant & Sons

2000 Visit Scotland awards Highland Park "Five Star Visitor Attraction".

2005 Highland Park 30 years old is released. A 16 year old for the Duty Free market and Ambassador's Cask 1984 are released.

2006 The second edition of Ambassador's Cask, a 10 year old from 1996, is released. New packaging is introduced.

2007 The Rebus 20, a 21 year old duty free exclusive, a 38 year old and a 39 year old are released

2008 A 40 year old and the third and fourth editions of Ambassador's Cask are released.

2009 Two vintages Earl Magnus 15 year are released.

2010 A 50 year old, Saint Magnus 12 year old, Orcadian Vintage 1970 and four duty free vintages are released.

2011 Vintage 1978, Leif Eriksson and 18 year old Earl Haakon are released.

2012 Thor and a 21 year old are released.

2013 Loki and a new range for duty free, The Warriors, are released.

2014 Freya and Dark Origins are released.

2015 Odin is released.

2016 Hobbister, Ice Edition Ingvar and King Christian I are released.