MANNOCHMORE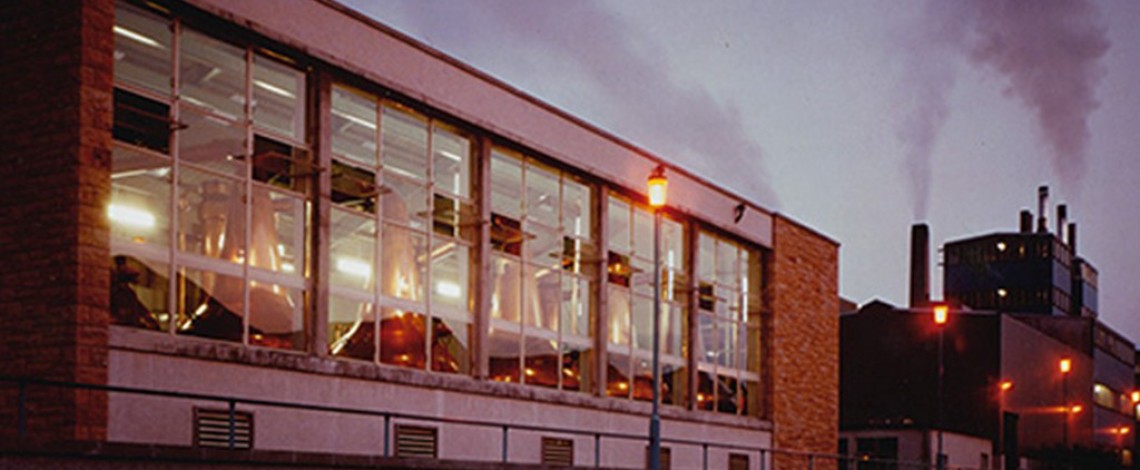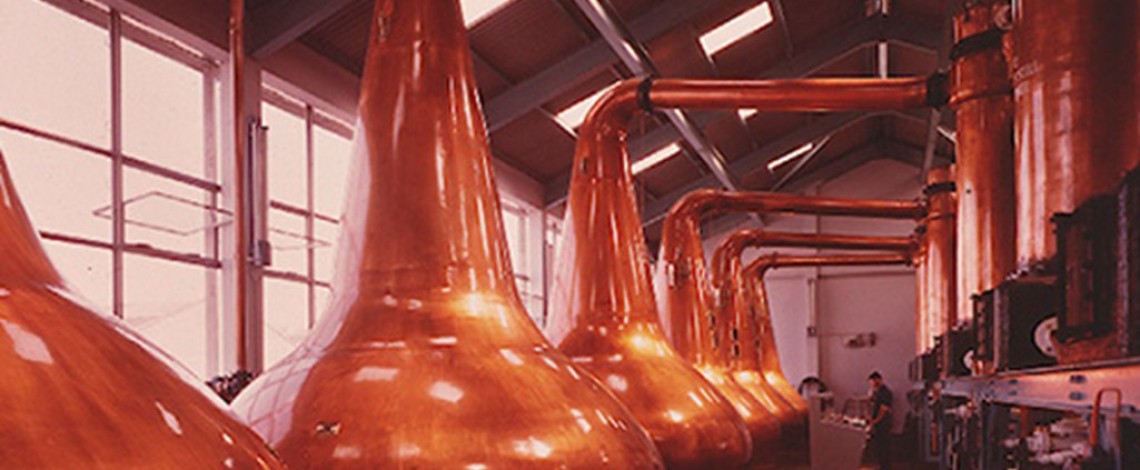 | Distillery Opened | Capacity | Malting Floor | Washback Type | Number of Washbacks | Number of Wash Stills | Number of Spirit Stills |
| --- | --- | --- | --- | --- | --- | --- |
| 1971 | 6 million litres | / | Wooden/ Stainless Steel | 16 | 4 | 4 |
The Mannochmore distillery was founded in 1971 by Distillers Company Limited and the Mannochmore distillery is located in Speyside.
DCL was the predecessor of Diageo, and at this time regarded as the grand old man of the scotch whisky industry. It had already been founded in 1877 and for a large part of 20th century the company had dominated the market.
But in spite of it had a lot of distilleries, the company, since 1960s, had steadily lost market shares, so it was run in a traditional but inefficient way and there was an imminent threat from its competitors.
As the whisky market started deflating towards the beginning of the 1980s, the company became target for buyers and in 1986 DCL was bought by Guinness.
The Mannochmore distillery for the production of whisky  uses the water of Bardon Burn and the Mannochmore distillery is the only distillery which shares the position and sometimes work with another distillery, which is Glenlossie.
The malt used by the Mannochmore distillery for the whisky comes from the city of Elgin and the Mannochmore distillery has fourteen dunnage and racked warehouses and it produces a perfumed and floral whisky.
1971  Distillers Company Limited (DCL) founded the Mannochmore distillery on the site of their sister distillery Glenlossie. It is Managed by John Haig & Co. Ltd.
1985  The 

Mannochmore distillery

 is mothballed.
1989  Production restarted in the  

Mannochmore distillery.

1992  A Flora & Fauna series 12 years old became the first official bottling.
2009  An 18 year old was released.
2013  The number of stills in  

Mannochmore distillery 

was increased.
2016  A 25 Year old cask strength was released.
The Mannochmore distillery is equipped with an 11 ton  Briggs full lauter mash tun, eight wooden washbacks and another eight outside the Mannochmore distillery which are in stainless steel.
The Mannochmore distillery has four pairs of stills and they have a classic Speyside shape, with a conical neck and spherical lid. Moreover they are heated with steam.
In the Mannochmore distillery there is also a dark grains plant which converts pot ale into cattle feed, as well as a newly installed biomass burner which generates draff into steam which will power the entire site.

The core range of Mannochmore distillery consist of: