TALISKER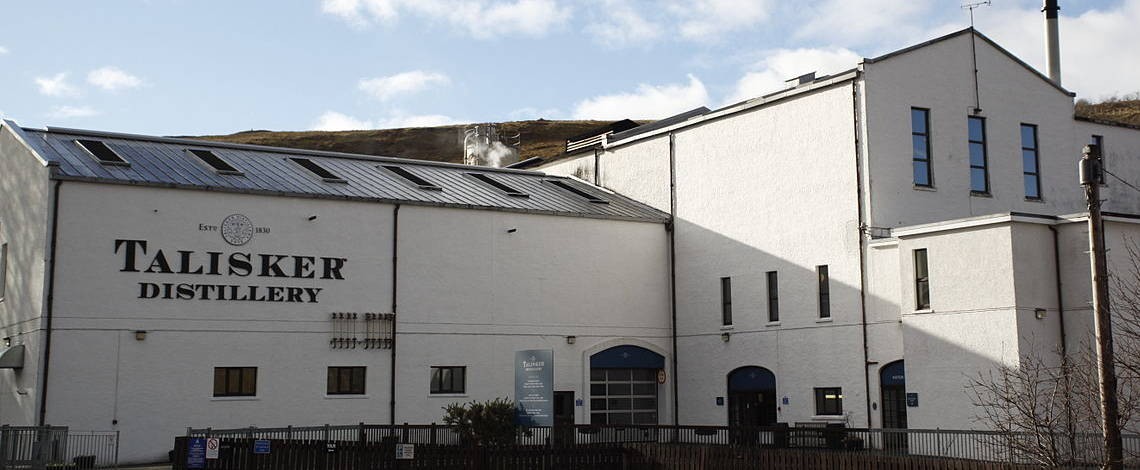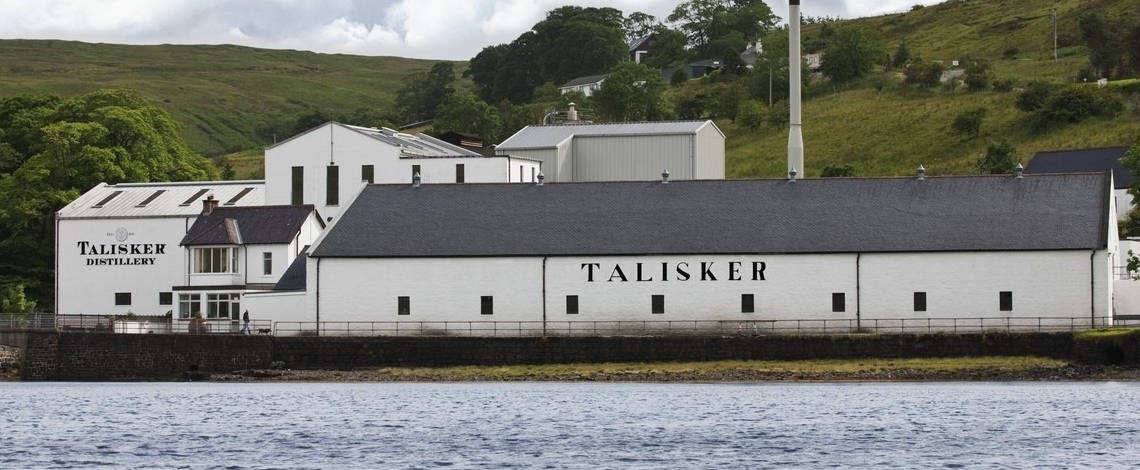 | Distillery Opened | Capacity | Malting Floor | Washback Type | Number of Washback | Number of Spirit Stills | Number of Wash Stills |
| --- | --- | --- | --- | --- | --- | --- |
| 1830 | 2.7 million litres | / | Oregon Pine | 8 | 3 | 2 |
History

Talisker distillery was founded in 1830 by brothers Hugh and Kenneth MacAskill.
Subsequent owners of Talisker distillery included Anderson & Company whose principal John Anderson, was jailed in 1880 for selling non-existent whisky to customers.
In the same year, ownership passed to Alexander Grigor Allan and Roderick Kemp, though Kemp was later to sell his shares and invest instead in a Speyside distillery by the name of Macallan.
At a time when single malt whisky was quite uncommon outside the Highlands, Talisker was already highly appreciated. The novelist Robert Louis Stevenson in in the poem The Scotsman's Return From Abroad defined Talisker "The king o' drinks, as I conceive it, Talisker, Islay, or Glenlivet." (I have since tried Glenlivet and Islay, but Talisker remains my favorite.)
In 1894 The Talisker Distillery Company Ltd was founded, and four years later Talisker teamed up with with Dailuaine-Glenlivet Distillers and Imperial Distillers to create the Dailuaine-Talisker Distilleries Ltd.

In 1916 hat company was taken over by a consortium consisting of W.p. Lowrie & Distillers Company Limited (DCL), John Walker & Sons Ltd, and John Dewar & Sons Ltd.
Until 1928, Talisker was triple-distilled, like an Irish whiskey, which explains why two wash stills are paired to one spirit still. In that year the practice of triple-distillation was abandoned at Talisker, but the still house configuration persists to this day harking back to the time of triple-distillation.

On 22nd November 1960 the distillery caught fire,  substantial damage occurred, but two years later the distillery reopened after the fire.

The distillery

The distillery is equipped with a stainless steel lauter mash tun with capacity of 8 tonnes, 8 washbacks made of Oregon pine and 5 stills (2 wash stills and three spirit stills.)
The wash stills are equipped with a special type of purifiers, which use the colder outside air, and have a u-bend in the lyne arm, which allow for more copper contact and increase the reflux during distillation.
Talisker has an excellent visitor center is one of the most popular in the industry and more than 65,000 people frequent is every year.

The core products consists of:
Skye
Storm
10  year old
18  year old
25 year old
30  year old
Distiller's Edition
Talisker 57° North
Port Ruighe
Dark Storm
Neist Port
27 year old




1830 Hugh and Kenneth MacAskill, sons of the local doctor, found the distillery.
1867 Anderson & Co. from Glasgow takes over.
1880 New owners are now Alexander Grigor Allan and Roderick Kemp.
1894 The Talisker Distillery Ltd is founded.
1898 Talisker Distillery merges with Dailuaine-Glenlivet Distillers and Imperial Distillers to form Dailuaine-Talisker Distillers Company.
1916 Thomas Mackenzie dies and the distillery is taken over by a consortium consisting of, among others, John Walker, John Dewar, W. P. Lowrie and Distillers Company Limited (DCL).
1928 The distillery abandons triple distillation.
1960 On 22nd November the distillery catches fire and substantial damage occurs.
1962 The distillery reopens after the fire.
1988 Classic Malts are introduced, Talisker 10 years included. A visitor centre is opened.
2004 Two new bottlings appear, an 18 year old and a 25 year old.
2006 A 30 year old and the fourth edition of the 25 year old are released.
2008 Talisker 57° North, sixth edition of the 25 year old and third edition of the 30 year old are launched.
2011 Three limited releases 25, 30 and 34 year old.
2012 A limited 35 year old is released.
2013 Four new expressions are released – Storm Dark Storm, Port Ruighe and a 27 year old.
2015 Skye and Neist Point are released.
2016 A distillery exclusive without age statement is released.