TORMORE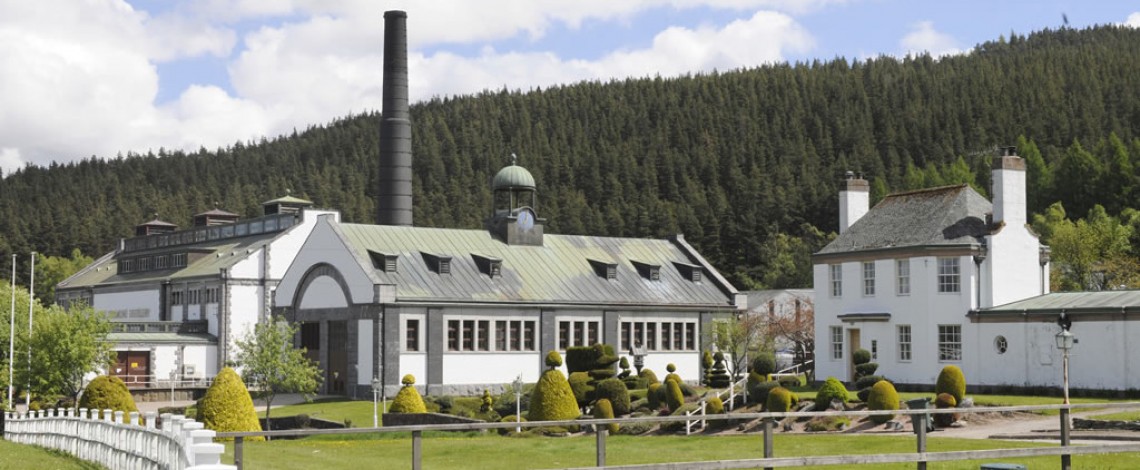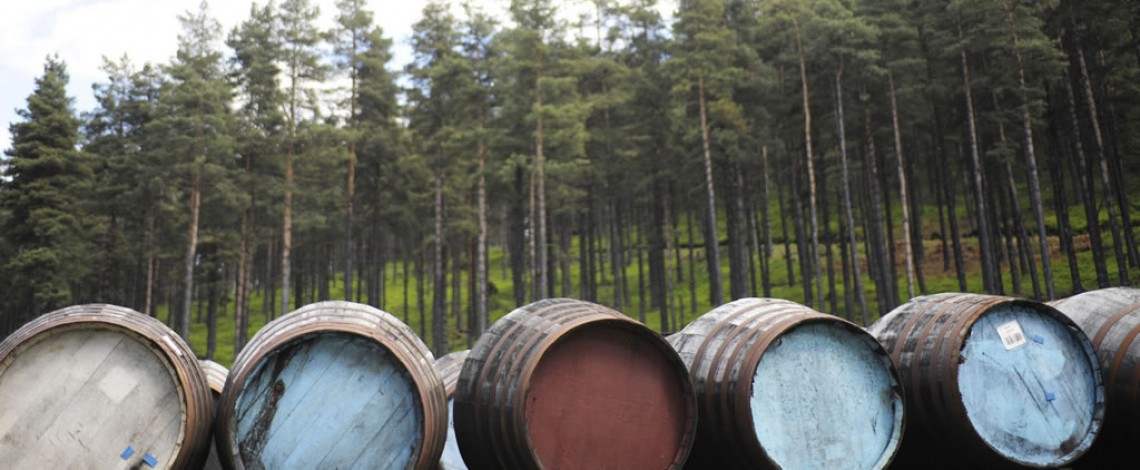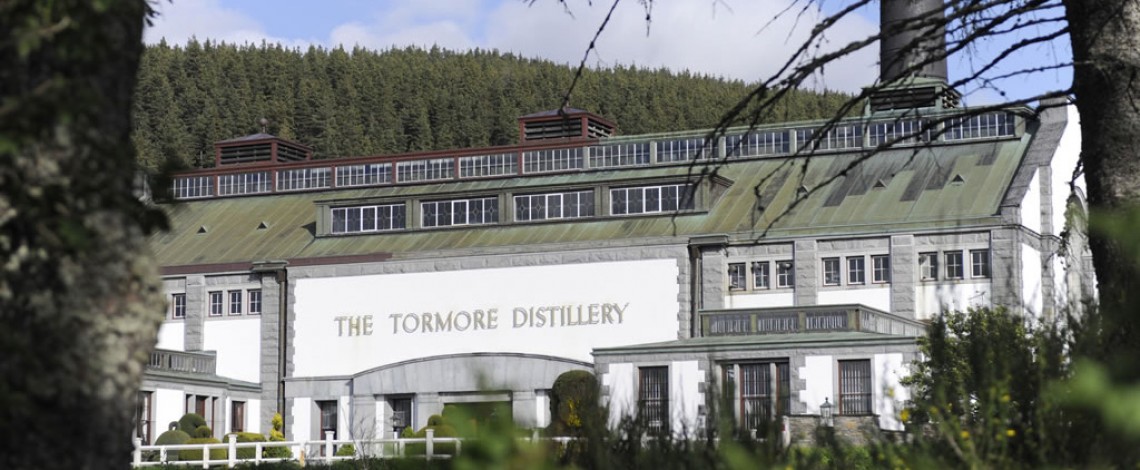 | Distillery Opened | Capacity | Malting Floor | Washback Type | Number of Washbacks | Number of Wash Stills | Number of Spirit Stills |
| --- | --- | --- | --- | --- | --- | --- |
| 1958 | 4.4 million litres | / | Stainless Steel | 11 | 4 | 4 |
Tormore distillery was founded in 1958 by and the name of distillery come from the Gaelic
'Torra Mhòir', which means 'the big hill'.
In fact the Tormore distillery is located in the heart of Speyside near the  Cairngorms National Park and the Achvochkie Burn.
Tormore distillery uses the water, which come from the Achvochkie Burn which flows near the distillery.
The water flows through granite hills before arriving to Tormore distillery.
The majority of Tormore whisky is matured in ex-bourbon casks and only few casks stayed in Tormore distillery's warehouses because the majority goes in warehouses outside the Tormore distillery.

Tormore distillery was deisigned by Albert Richardson, an architect known for his architectural style which involves the mixture of Neoclassicism with Modernism. 
Today we can find his style in Tormore distillery with the juxtaposition of some building elements like stone balconies and copper roof with minimalist garden. Indeed the Tormore distillery has a clock which every quarter of an hours it plays four different Scottish songs.
1958  Schenley International, owners of Long John, founded the Tormore distillery.
1960  The 

Tormore distillery

 was ready for production.
1972  The number of stills were increased from four to eight.
1975  Schenley sells Long John and its distilleries (including Tormore) to Whitbread.
1989  Allied Lyons (to become Allied Domecq) bought the spirits division of Whitbread
1991  Allied Distillers introduce Cakedinian Malts where Miltonduff,Glendronach and laphroaig were represented besides Tormore. Tormore distillery was later replaced by Scapa.
2004  Tormore 12 year old was launched as an official bottling
2005  Chivas Brother became new owners throgh the acquisition of Allied Domecq
2012  Production capacity increased by 20%
2014  The 12 year old was replaced by two new expression 14 e 16 year old.
Tormore distillery is equipped with a stainless steel full lauter mash tun, 11 stainless steel washbacks and four pairs of stills.
The stills have swan's necks, which aren't hight, and the purifiers which give a fruity and light aroma.
Tormore single malt is known for its fruity and light character which is achieved by a clear wort, a slow distillation.  Indeed it has different aromas like melons, pears and malty notes.

Tormore distillery's range consist of:
image source: official Tormore web-site