ABERLOUR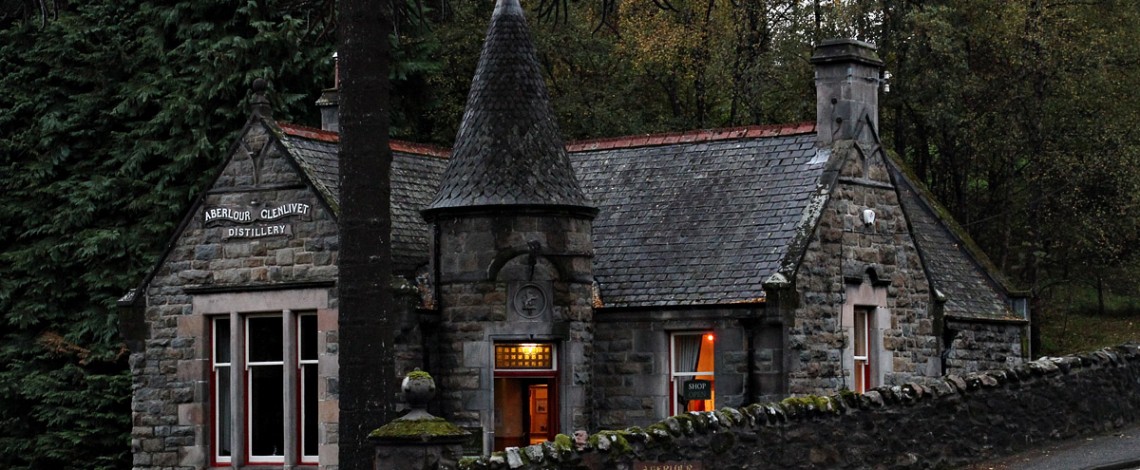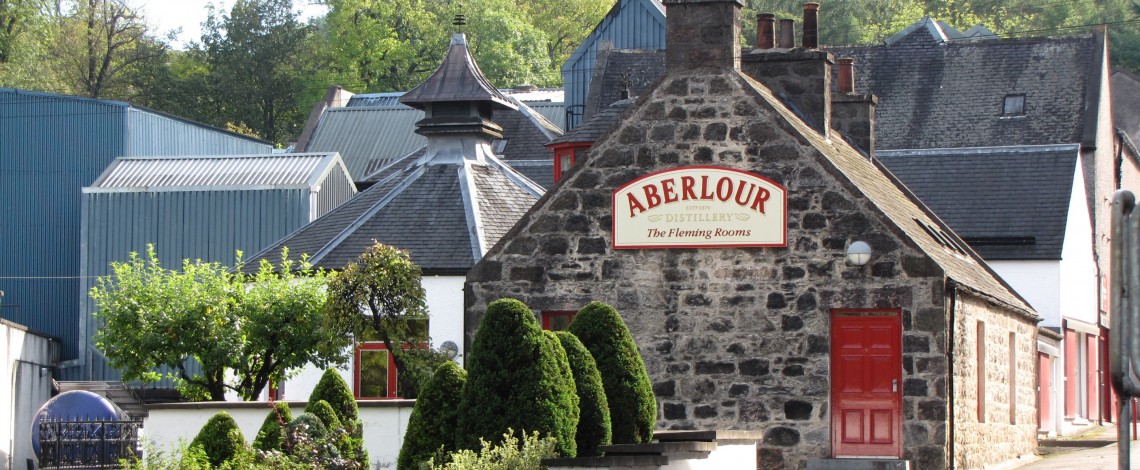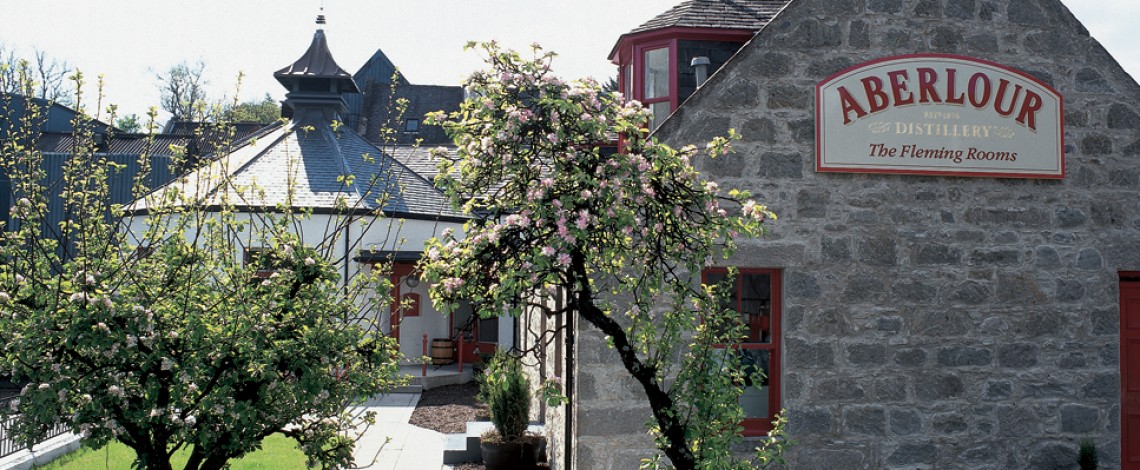 | Distillery Opened | Capacity | Malting Floor | Washback Type | Number of Washbacks | Number of Spirit Stills | Number of Wash Stills |
| --- | --- | --- | --- | --- | --- | --- |
| 1879 | 3.8 Million litres | / | Stainless Steel | 6 | 2 | 2 |
Aberlour is a distillery of Speyside single malt Scotch whisky, in Aberlour.

James Fleming, son of a local tenant farmer built Aberlour Distillery in 1879 after having worked at Dailuiane, Carron for ten years. Robert Thorne & Sons bought Aberlour and ran it until 1921. In 1921, Robert Thorne & Sons Ltd. sold Aberlour to W. H. Holt & Sons. In 1945 S. Campbell & Sons Ltd. bought Aberlour. In 1975 Pernod Ricard acquired  Aberlour. In 2002, a new, modernized visitor centre was opened in Aberlour.

Steeped in centuries of legend and surrounded by the dramatic Highland scenery of Ben Rinnes, the village of Aberlour lies at the very heart of Speyside, where the Lour burn joins the River Spey. The exceptionally pure, soft spring water used for making Aberlour whisky is drawn from nearby natural springs.

In this special place, the resources of nature and the founder's passion for making the best single malt combine to make the generously multi-layered whiskies of Aberlour.
Aberlour's uniquely rewarding depth of character derives from how it's made as much as the quality of the soft spring water and the other ingredients. The difference even shows in the new make spirit as it emerges from the still. It's unusually dense with flavour – crisp, clean and redolent of blackcurrants and red berries.
This makes exceptional demands on the skills of the Master Distiller who pairs the flavoursome young spirit with a specific sherry or bourbon cask and marries them together years later in perfect proportion.
At every stage of the process, subtle new notes are added to the evolving chorus of flavours that mature over time into the rich, many-layered complexity of Speyside's finest single malt.


Aberlour single malts are made from expertly crafted new spirit, usually double cask matured for at least 12 years in the finest hand-picked Oloroso Sherry butts and first fill Bourbon casks. When judged ready for bottling, the subtly different flavours of the whisky from each type of cask are orchestrated into a distinguished range of rich, rewardingly complex single malts. For people who know whisky, the result is an unusually engrossing, many-layered experience.

With an abundance of gold medals (including trophies for the best single malt of all), the Aberlour distillery is consistently recognised in the most prestigious international whisky competitions for producing single malts of exceptional quality and depth.


1879: James Fleming founds Aberlour Distillery.
1892: Robert Thorne & Sons Ltd buys Aberlour.
1898: Fire rage almost totally destroy Aberlour.
1921: W. H. Holt & Sons buys Aberlour.
1945: Aberlour sold to S. Campbell & Sons Ltd.
1962: Aberlour closes floor malting.
1973: Aberlour's stills increased from 2 to 4.
1974: Pernod Ricard buys Aberlour.
2000: Aberlour a'Bunahd is launched.
2001: Pernod Ricard buys Chivas Brothers and merges with  Aberlour under Chivas Brothers brand.

2002: Aberlour inaugurates a new visitor centre.
2013: Aberlour 2001 White Oak is released.
2014: Aberlour White Oak Millennium 2004 is released.