BLAIR ATHOL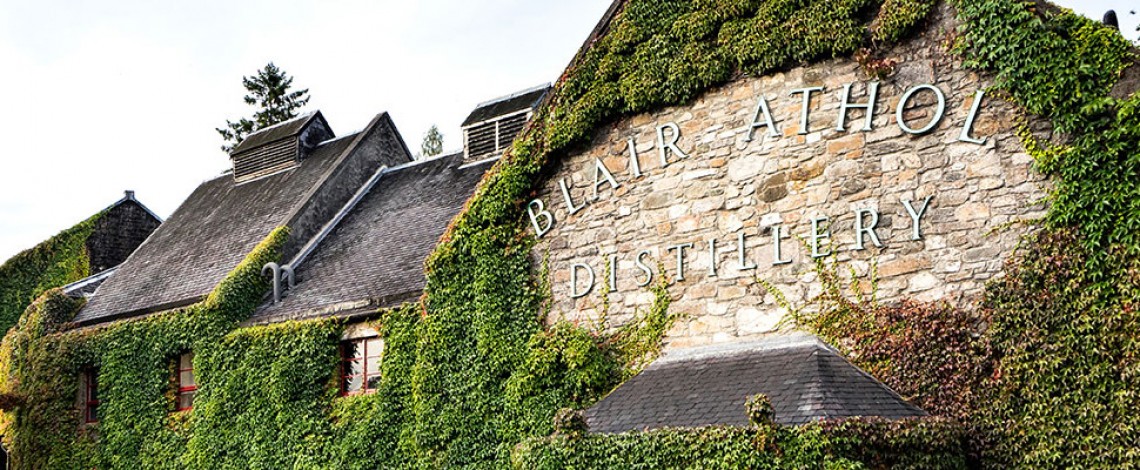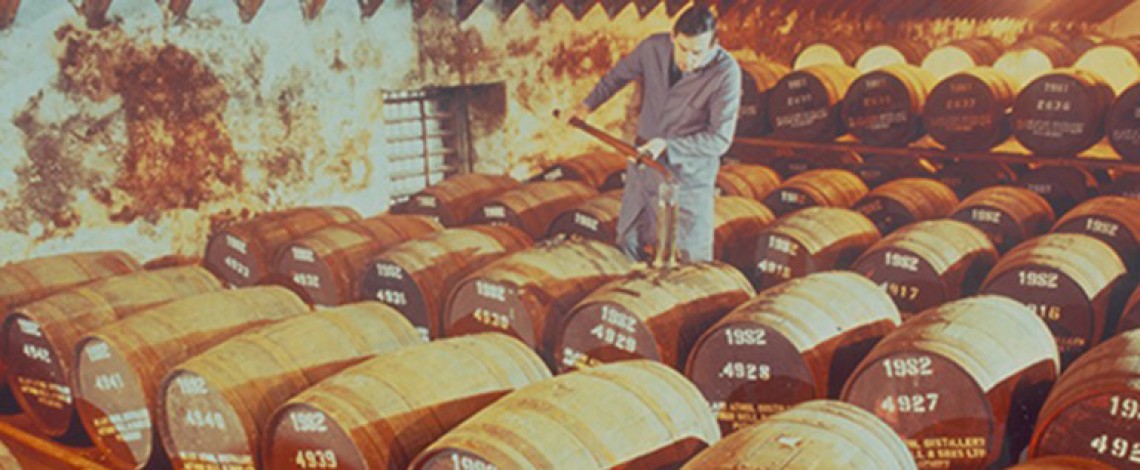 | Distillery Opened | Capacity | Malting Floor | Washback Type | Number of Washbacks | Number of Wash Stills | Number of Spirit Stills |
| --- | --- | --- | --- | --- | --- | --- |
| 1798 | 2.8 million litres | / | Stainless Steel | 6 | 2 | 2 |
The Blair Athol distillery was founded in 1798 and was the successor of Aldour distillery.
The river Allt Dour gives the name to Blair Athol distillery and in Gaelic means
"The burn of the otter"

In fact the Blair Athol distillery is located near the Scottish Highlands in Pitlochry town, in Perthshire and for the production of his whisky Blair Athol distillery uses the water which is taken from the Allt Dour.
Right from the beginning the Blair Athol's malt was the most important malt in the blend, in fact in 1933 Bell's bought the Blair Athol distillery to secure whisky for its growing brands.
The Blair Athol distillery buys malt from Ud, a Diego suppliers.
The warehouses of Blair Athol Distillery have the wall made with old stones, which let a perfect condition of whisky maturation since is a chilled and moist environment.
Blair Athol distillery has created a visitor center in 1987 and today the distillery offers several tours in order to the visitors could find the right one for them.
1798  John Stewart and Robert Robertson founded Aldour Distillery, that is the predecessor to Blair Athol distillery.
1825  The distillery was expanded and takes the name Blair Athol Distillery.
1826  The Duke of Atholl leases the distillery to Alexander Connacher & Co.
1860  Elizabeth Connacher runs the distillery.
1882  Peter Mackenzie & Company Distillers Ltd of Edinburgh bought Blair Athol distillery and expanded it.
1932  The distillery is mothballed.
1933  Arthur Bell & Sons took over by acquiring Peter Mackenzie & Company.
1949  Production restarts.
1973  Stills are expanded from two to four.
1985  Guinness Group bought Arthur Bell & Sons.
1987  A visitor center was built.
2003  A 27 year old cask strength from 1975 was launched in Diageo's Rare Malts series.
2010  A distillery exclusive with no age statement and a single cask from 1995 were released.
2016  A Distillery exclusive without age statement was released.
The Blair Athol distillery is equipped with eight ton semi-lauder mash tun, six washbacks made of stainless steel and two pairs of stills.
The part of the spirit which goes into Bell's is matured mainly in bourbon casks while the rest is matured in sherry casks. The rough Highland character in Blair Athol distillery is given by the stills, which are pear-shaped without reflux bowl and constricting pieces.
The Blair Athol range consiste of:
12 yo Flora & Fauna
2016 distillery exclusive (no age statement)