GLENGOYNE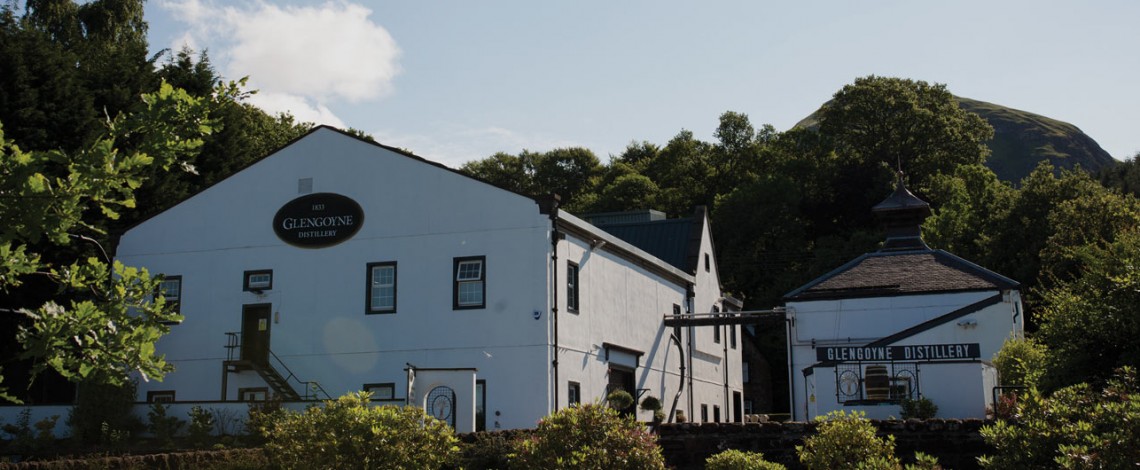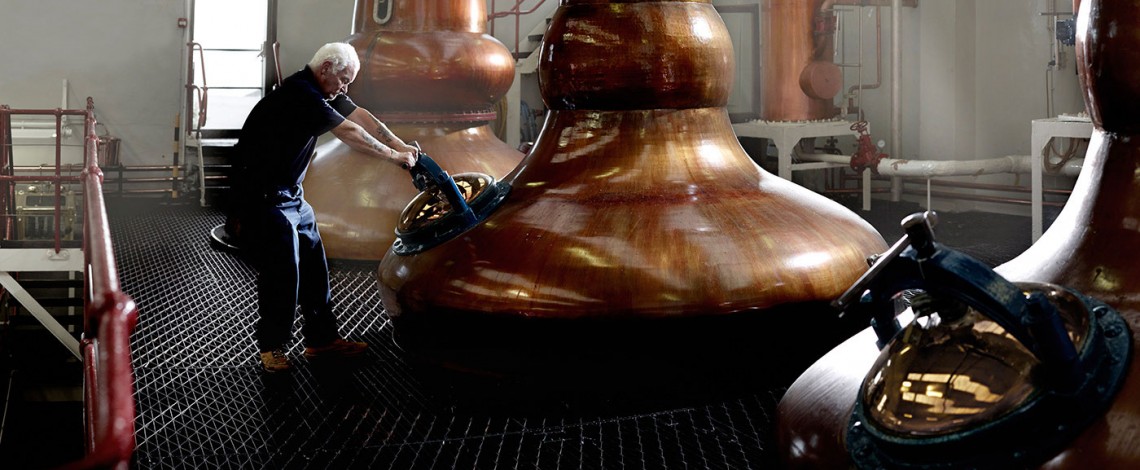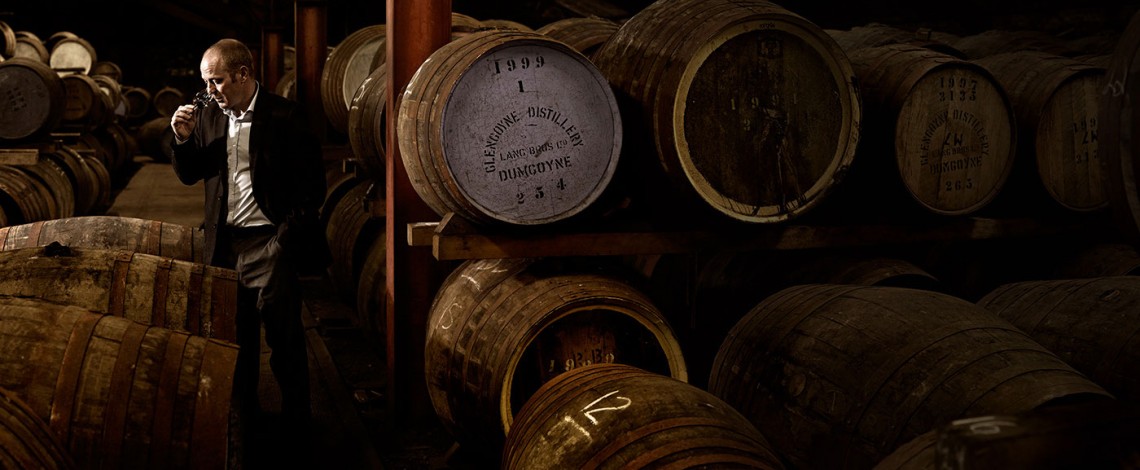 | Distillery Opened | Capacity | Malting Floor | Washback Type | Number of Washbacks | Number of Wash Stills | Number of Spirit Stills |
| --- | --- | --- | --- | --- | --- | --- |
| 1833 | 1.1 million litres | Dismissed in 1910 | Oregon pine | 6 | 1 | 2 |
Glengoyne history dates back to 1833, when Edmonstone family licenses the distillery under the name Burnfoot Distillers.
In 1876 the Glengoyne distillery changes name again and becomes Gleguin after it's bought by Lang Brothers.
It's in 1905 that McGeachie finally gives to the distillery the name we know it for: Glengoyne.
At Glengoyne distillery they follow what they call "The Glengoyne Way": six principles to keep the distillery true to its past, especially in the whisky taste.

Glengoyne six principles are:
UNPEATED: a tradition started by the Glengoyne founders through necessity since there is no peat in the distillery surroundings;

PATIENCE: Glengoyne taste is the result of the slowest distilling process in Scotland, to create a smooth and complex spirit;
OAK CASKS: the oak sherry casks used by the distillery are rare and expensive, enriching flavours and colours of Glengoyne whisky;
MATURATION: the traditional Glengoyne warehouse protects the casks form extreme temperature swings with their stone walls and earth floors. Each cask has room to mature thanks to the uncluttered stacking;
NATURAL COLOUR: rich gold, amber and copper tones that we see in Glengoyne whisky are only given by the wood of the oak sherry casks;
TRADITION: Glengoyne stays true to the founding principles and passes if from one generation to the next.
1833 The Glengoyne distillery is licensed under the name Burnfoot Distillers by the Edmonstone family
1876 Glengoyne distillery is bougth by Lang Brothers, who change the distillery name to Glenguin
1905 William McGeachie changes the name from Glenguin of Burnfoot to Glengoyne Distillery
1927 McGeachie retires and is succeded by his son David at the distillery management
1965 Robertson & Baxter takes over Lang Brothers and the distillery is refurbished. Stills are increased to three
2001 Glengoyne Scottish Oak Finish 16yo is launched
2003 Ian MacLeod Distillers Ltd buys Glengoyne form the Edrington Group
2005 A 19yo, 32 yo and a 37yo cask strength are released by Glengoyne
2008 A 16yo Shiraz cask finish, 3 single cask and Heritage Gold are released
2010 Glengoyne releases two single casks, 1987 and 1997
2013 A limited 35 yo is launched
2014 At Glengoyne old barley klin is converted into a warehouse
Glengoyne Distillery is equipped with a 3.8 ton semi-lauter mash tun. Washbacks at Glengoyne are six, made out of Oregon pine.
The stills combination is rather unusual as it's composed by one wash still and two spirits stills; both short (56 hours) and long (110 hours) fermentation time are practised by Glengoyne.
Glengoyne production is up to 1.1 million litres.
Glengoyne core product consist of:
10yo, 12yo, 15yo, 18yo, 21yo and 25yo
cask strenght with no age statement
The Report Dram
15yo Distillers's Gold
First Fill 25yo
15yo single cask
Image source: Glengoyne Official Website