GLENROTHES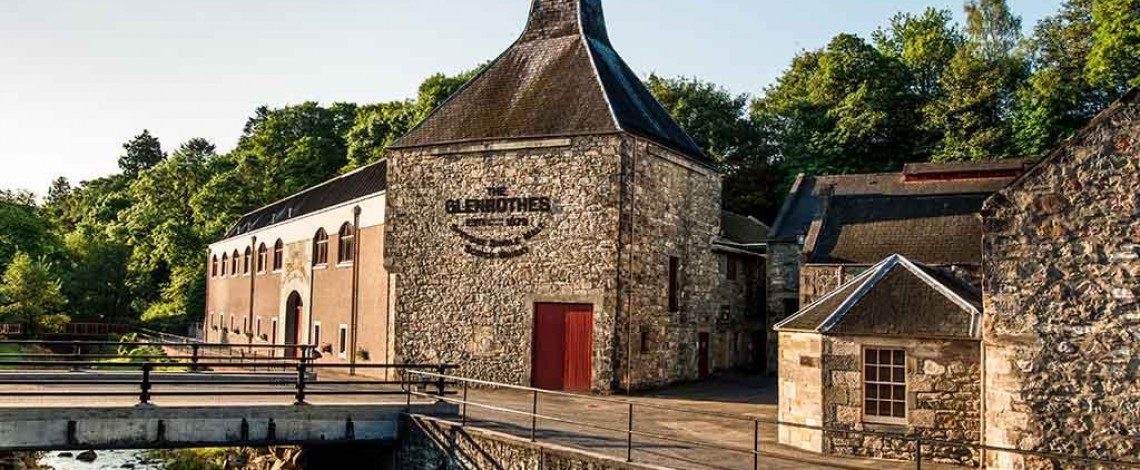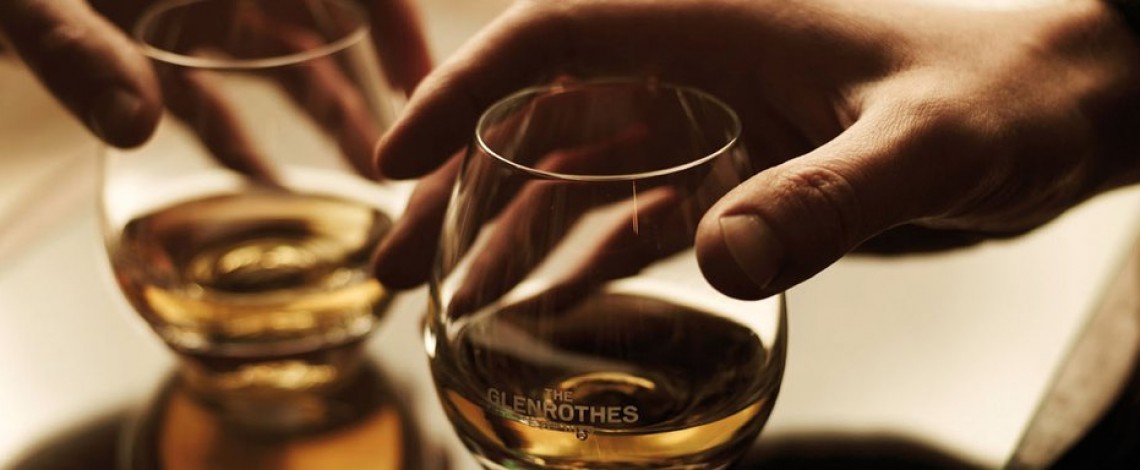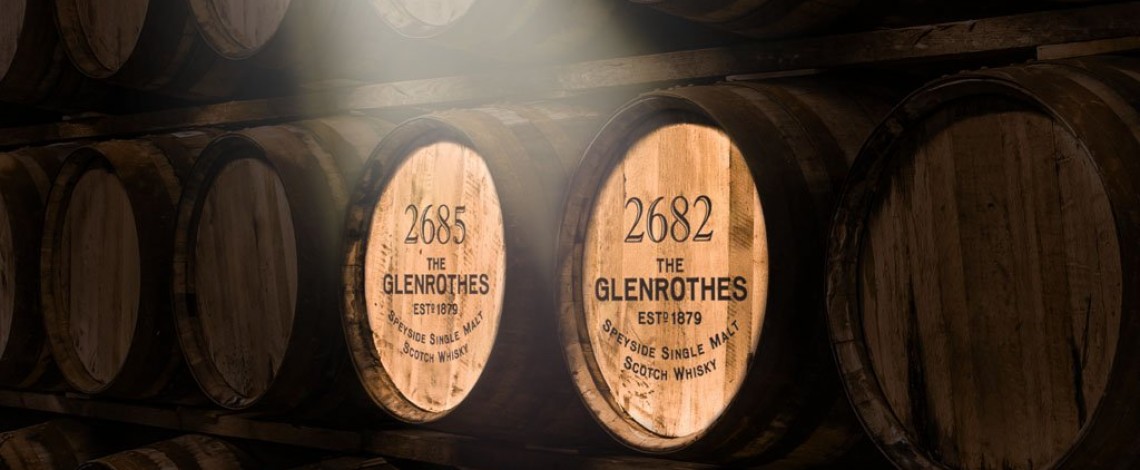 | Distillery Opened | Capacity | Malting Floor | Washback Type | Number of Washback | Number of Wash Stills | Number of Spirit Stills |
| --- | --- | --- | --- | --- | --- | --- |
| 1878 | 5.6 million litres | / | Oregon Pine / Stainless Steel | 12 + 8 | 5 | 5 |
Glenrothes Distillery is located in the town of Rothes, in the heart of Speyside, hidden from the main street. It lies at the foot of the Mannoch Hills; Glenrothes draws its water form two close natural springs.
Glenrothes history is very turbulent: the day the first spirit was distilled (28 December 1879) was the day the Tay Bridge at Dundee collapsed.
Also, the Glenrothes Distillery caught fire several times, burning down at last. Despite the hardship, Glenrothes rose like a phoenix once again and became a main player in Whisky game.
After a less than happy start, the Glenrothes prospered and in 1887 brought Highland Distillers into existence. Glenrothes was soon marked as a top class blending, and its single malt became part of Famous Grouse in 1896 and since the 1930s it has been vital for the character of Cutty Sark.
In the 1960s, the boom brought an upgrade of the stills number and in 1980s the number increased again and upped to 10.
Glenrothes long time relationship with Cutty Sark brought the distillery into the portfolio of Berry Brothers & Rudd in 1987.
This gave Glenrothes new strength and in 1993 Berry repackaged the single malt and started releasing expression as vintages with no age statement.
In 2010 Berrys sold Cutty Sark to Edrington to gain the ownership of the Glenrothes brand, even if the plant remained as part of the Edrington.
In 2017 Edrington bought the Glenrothes brand back from Berry Bros.
1878 James Stuart & Co. begins planning the new distillery with Robert Dick, William Grant and John Cruickshank as partners. He then leaves for financial problems and the partnership continues the building of Glenrothes Distillery
1879 Glenrothes production starts in December
1884 The distillery changes name to Glenrothes-Glenlivet
1887 William Grant & Co. joins with Islay Distillers Co. and forms Highland Distillers Company
1897 A fire ravages the distillery
1903 An explosion causes major damages
1963 Glenrothes expands stills to 6
1980 Glenrothes expands stills to 8
1989 Glenrothes expands stills to 10
1999 Edrington and William Grant & Sons buy Highland Distillers
2002 Four single casks from 1966/1967 are launched
2005 A 30 yo is launched together with Select Reserve and Vintage 1985
2010 Berry Brothers takes over the Glenrothes brand
2015 Glenrothes Vintage Single Malt is released
2016 Peated Cask Reserve and Ancestor's Reserve are released
2017 Edrington buys Glenrothes back
Glenrothes Distillery is equipped with a 5.5 tun stainless steel full lauter mash tun.
Glenrothes has 12 washbacks made of Oregon Pine in one room and in an adjacent room it has 8 new stainless steel washbacks - all of them with a 58 hour fermentation time. The cathedral-like still house has 5 pairs of stills for very slow distillation. 
Total capacity of Glenrothes Distillery is 5.6 million litres.
The core products of Glenrothes consist of:
1988, 1992, 1995 and 2001 vintages
Select Reserve
Bourbon Cask Reserve (formerly known as Alba Reserve)
Sherry Cask Reserve
Vintage Reserve
Peated Cask Reserve
Robur Reserve
Manse Reserve
Elder's Reserve
Minister's Reserve
Oldest Reserve
25 yo Ancestor's Reserve
1968, 1969, 1970 limited single casks
Image source: Glenrothes Official Website.