KNOCKANDO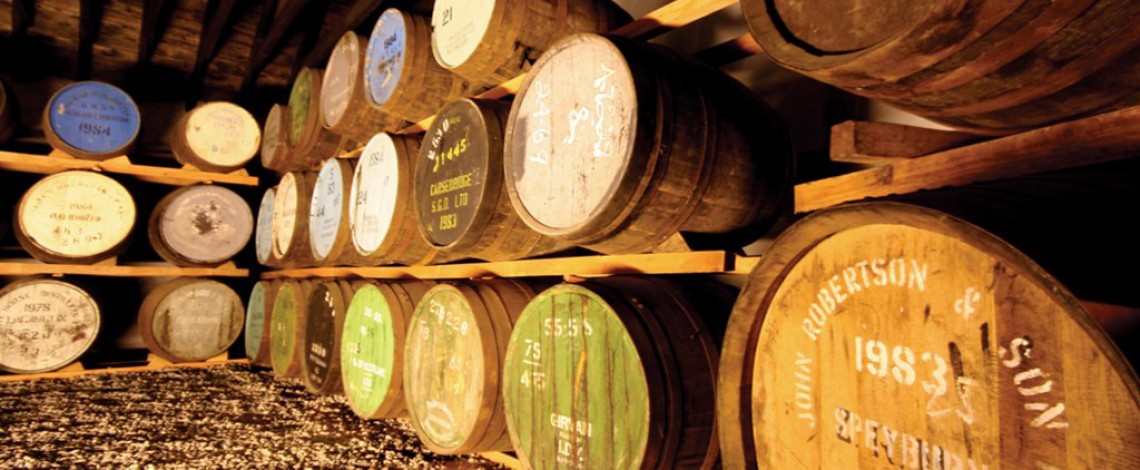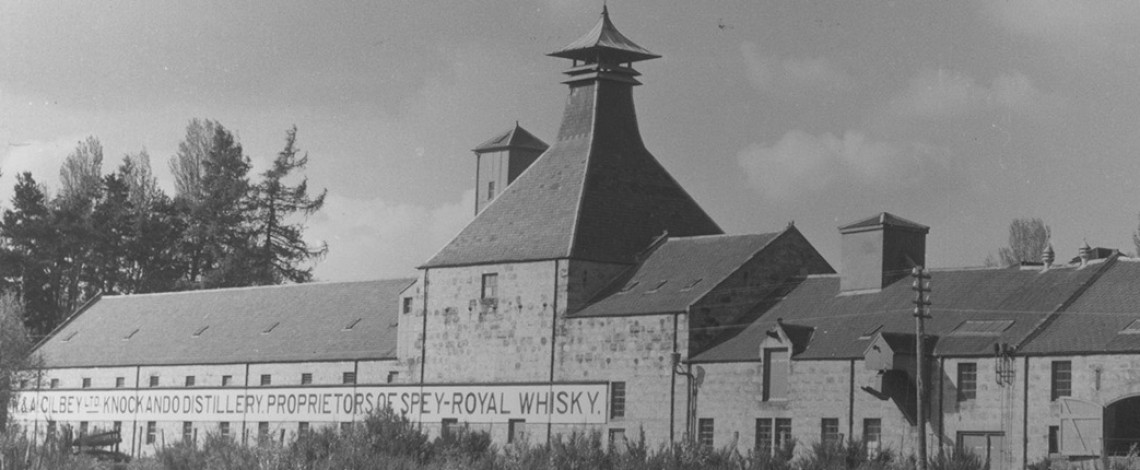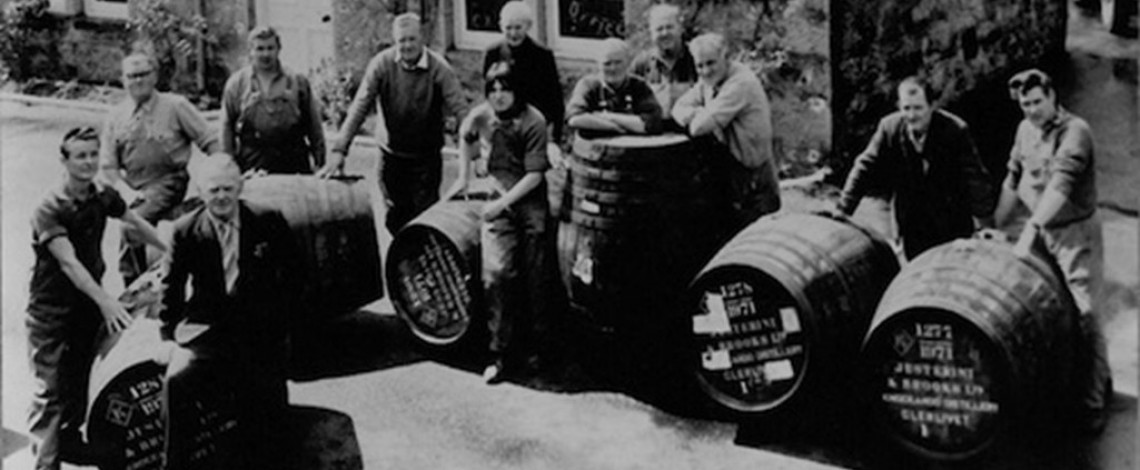 | Distillery Opened | Capacity | Malting Floor | Washback Type | Number of Washbacks | Number of Wash Stills | Number of Spirit Stills |
| --- | --- | --- | --- | --- | --- | --- |
| 1898 | 1.4 million litres | Dismissed in 1968 | Douglas Fir | 8 | 2 | 2 |
Knockando distillery's name came from the Gaelic  'Cnoc-an-dhu', which meaning 'little black hill'.
Probably it was an homage to the hills, where the distillery is.
In 1905 the Knockando distillery was linked to the Great North of Scotland Railway.
Knockando has used its own floor malting and also grow its barley until 1968, but today they buy only the malts from Diageo.
In Knockando production are used only natural ingredients like malted barley, yeast.
Moreover the water that they use, come from the Cardnach spring but in the same time Knockando distillery is the first distillery, which uses electricity to power its production.
Knockando distillery has five warehouses and there they use a mixture of sherry and oak casks. 
Unlike England and the United States, single malt is very popular in Spain and France, making Knockando whisky the fifth best-selling product from Diageo.
1898  John Thompson funded the Knockando distillery and the architect was Charles Doing.
1899  In March the production started.
1900  The distillery closed in March and J. Thompson & Co. took over administration.
1903  W & A Gilbey  purchased the Knockando distillery and production restarted in October.
1962  W & A Gilbey  joined with United Wine Traders and formed International Distiller & Vintners (IDV).
1968  The floor malting was decommissioned.
1969  The Knockando distillery increased the number of stills to four.
1972  IDV was acquired by Wantney Mann who, is taken over by Grand Metropolitan.
1978  Justerini&Books launched a 12 yo Knockando.
1997  Grand Metropolitan and Guinness joined to form Diageo; in the same time IDV and United Distillersjoined joined to United Distillers & Vintners.
2010  A Manager's Choice 1996 was released.
2011  A 25 yo was released.
The Knockando distillery is equipped with a small semi-lauder mash tun, eight Douglas fir washbacks and two pairs of stills.
The pot stills of 
Knockando distillery
 have a different form respected the traditional 'Speyside' shape, in fact they have tall conical necks and wide spherical lids.
Knockando's nutty character, a result of the cloudy worts coming from the mash tun, has given it its fame.
However, in order to balance the taste, the Knockando's distillers also wish to create the typical  Speyside floral notes by using boiling balls on the spirit stills to increase reflux.


The Knockando range consist in:
12 yo
15 yo Richly Matured
18 yo Slow Matured
21 yo Master Reserve
25 yo