GLENGLASSAUGH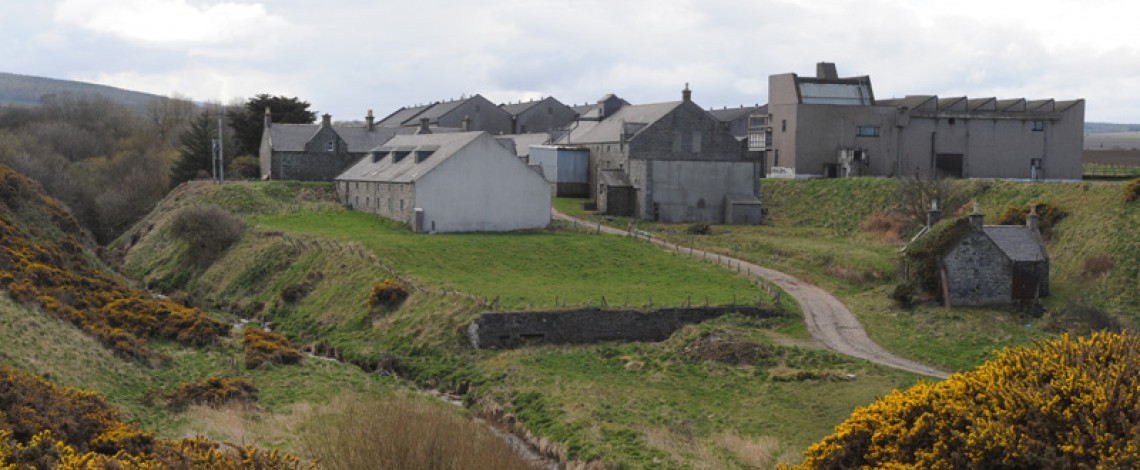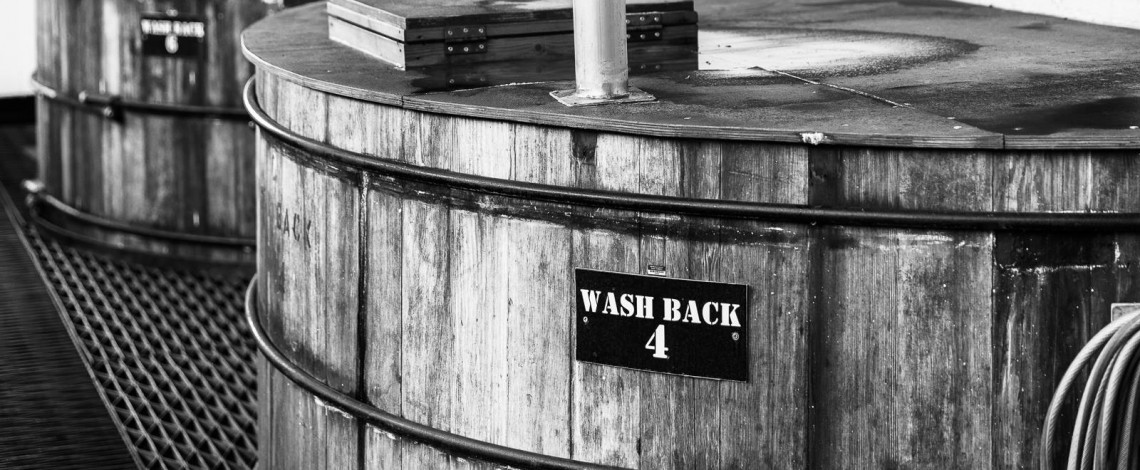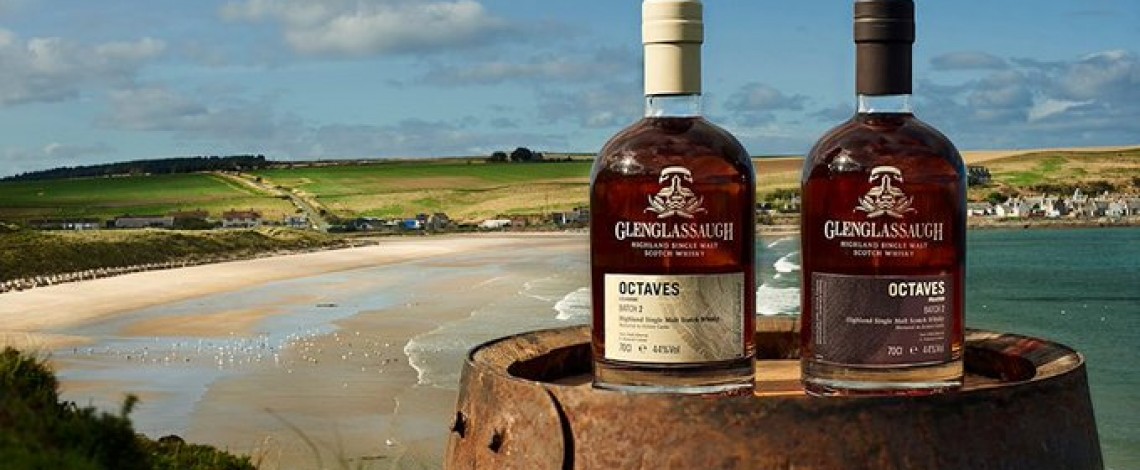 | Distillery Opened | Capacity | Malting Floor | Washback Type | Number of Washbacks | Number of Wash Stills | Number of Spirit Stills |
| --- | --- | --- | --- | --- | --- | --- |
| 1875 | 1.1 million litres | / | Wood / Stainless steel | 4 + 2 | 1 | 1 |
Glenglassaugh Distillery stands at the edge of Sandend bay, approximately two miles to the west of Portsoy. It was here, on the banks of the Glassaugh burn, in an area known to have been previously favoured by illicit distillers, that local entrepreneur Colonel James Moir built the Glenglassaugh distillery in 1875.

He ran the Glenglassaugh distillery with his two nephews until 1892, when Glenglassaugh distillery was purchased by Highland Distillers. After being completely re-built in 1960, the distillery continued to produce whisky until 1986 when it was mothballed.
The Glenglassaugh distillery sat silent for over 20 years until it was purchased by a group of investors and started production again in December 2008.
In 2013, the BenRiach Distillery Company took over Glenglassaugh distillery with the intention to bring this distillery fully back to life. The first release under new ownership was the 30 Years Old followed by the 40 Years Old.
In 2016 Brown-Forman acquired the Glenglassaugh Distillery alongside The GlenDronach and BenRiach distilleries. Brown-Forman have continued on the strong legacy within Glenglassaugh Distillery for creating ranges of award-winning exceptionally-crafted peated and unpeated single malt Scotch whiskies.
1875 Glenglassaugh Distillery was founded by local entrepreneur James Moir, his two nephews Alexander and William Morrisons and Thomas Wilson, a local coppersmith.
1892 The distillery was bought by the Highland Distilleries Company.
1907 Glenglassaugh distillery was mothballed following a downturn in the whisky industry.
1922 Malting at Glenglassaugh continued till 1922.
1959 Building of new distillery commenced.
1960 Glenglassaugh distillery re-opened and production started once again.
1986 Highland Distilleries Company decided to close the distillery. 
2008 The distillery is saved from silence by the Scaent Group, which bought it for £5m.

2013 The BenRiach Distillery Company acquired Glenglassaugh Distillery.
The equipment of the Glenglassaugh distillery consists of a Porteus cast iron mash tun with rakes, four wooden washbacks and two stainless steel ones and one pair of stills.
The production is 800,000 litres of pure alcohol, of which 40,000 litres is peated (30ppm). The main part (85%) is filled to be used as single malt while the rest is sold externally.
The Glenglassaugh distillery's range consist of :
Revival
Evolution
Torfa
Octaves Classic
Octaves Peated
Image source: Official Glenglassaugh website & Twitter